No Le'Veon in Pittsburgh. Nearly every observer expected running back Le'Veon Bell to report to the Steelers last Monday, but that didn't happen. He didn't show up during the week at all, in fact, and missed Pittsburgh's first game (and an $850K+ game check) today. Rookie back James Conner was incredibly impressive in Bell's absence, but the Steelers surely want to get the All-Pro back on the field. The club has no plans to trade Bell or adjust his contract, so it's a battle of wills at this point.
Earl Thomas comes back. While Bell didn't show for the Steelers, the Seahawks appear to have outlasted Thomas in their ongoing stalemate. Thomas, of course, wants a new contact or a trade out of Seattle, but the Hawks have no inclination to honor either request. The veteran defensive back re-appeared in Seattle last week and started against the Broncos today. The Cowboys, for one, reportedly are still interested in acquiring Thomas, but view a second-round pick as their maximum offer.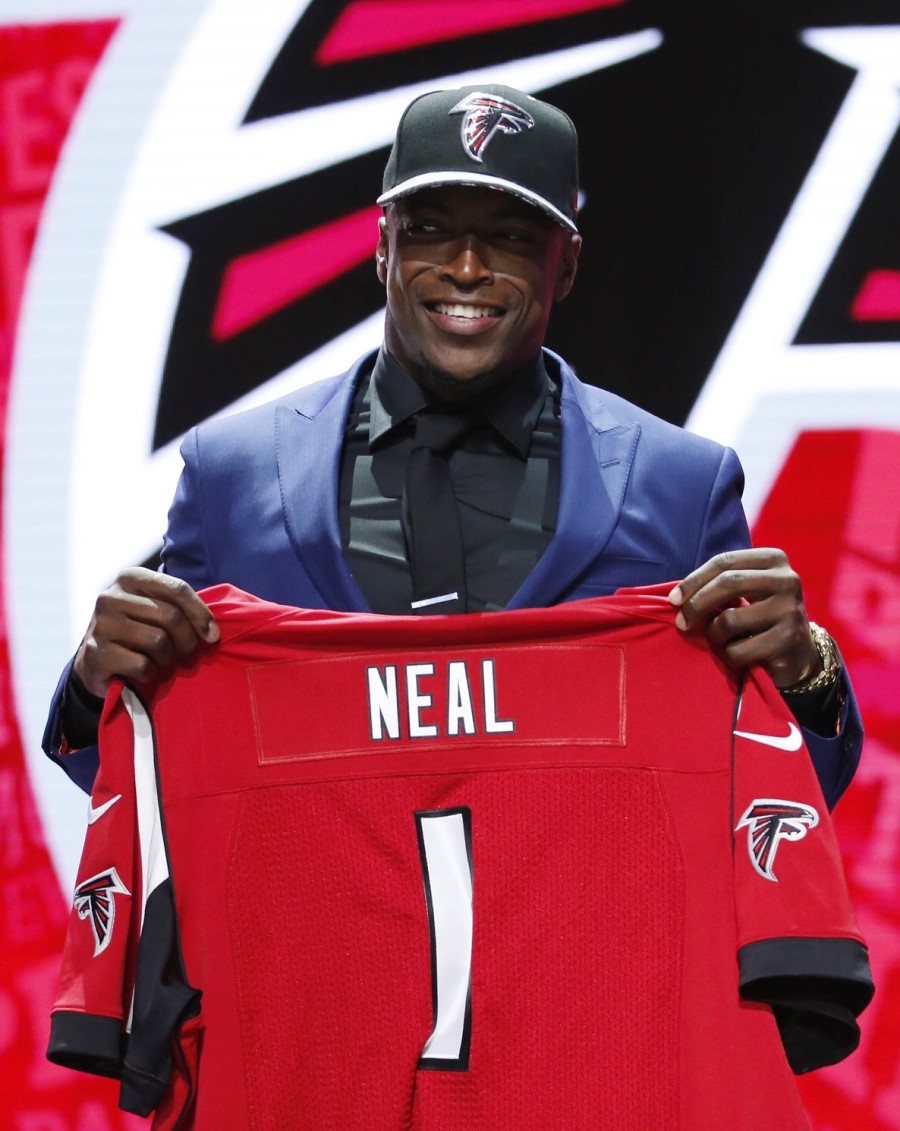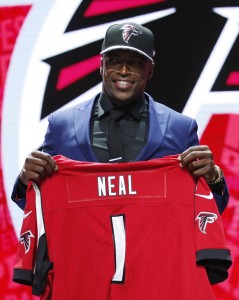 Falcons lose Keanu Neal. Atlanta sent Neal for a precautionary MRI following Thursday's loss to the Eagles, but the club felt the safety would be ready for Week 2. That won't be the case, as Neal was diagnosed with a torn ACL and will now miss the entire 2018 season. For now, the Falcons will roll with 2017 draft pick at strong safety, but other intriguing options are available. Atlanta head coach Dan Quinn has familiarity with the aforementioned Thomas, while Eric Reid is still sitting on the free agent market.
Off-field trouble rears it heads. After being cut by the Raiders last week, wide receiver Martavis Bryant is reportedly facing a yearlong suspension for violating the NFL's substance abuse policy. It's an unfortunate occurrence for Bryant, who was shipped from Pittsburgh to Oakland in the spring in exchange for a third-round pick. Elsewhere, Cowboys defensive end Randy Gregoy is today playing in his first game since 2016, but he too could be in for another ban. Sadly, Gregory mye have suffered a drug relapse during the summer, and could be suspended after missing the entire 2017 season with a drug ban.
LeSean McCoy unlikely to be suspended. McCoy was linked to a unsettling incident earlier this year when his ex-girlfriend accused him of involvement in a home invasion incident which left her battered. However, McCoy is not expected to face any criminal charges as a result of the episode. And while the NFL has its own authority to suspend players regardless of legal outcomes, McCoy isn't likely to face a league-imposed ban.
Photo courtesy of USA Today Sports Images.
Follow @PFRumors