In firing Hue Jackson and Todd Haley, the Browns axed the top two voices behind their offense on Monday. This came after reports of friction between the two, accounts that turned out to be very real and ones that could've been envisioned for anyone who saw Hard Knocks.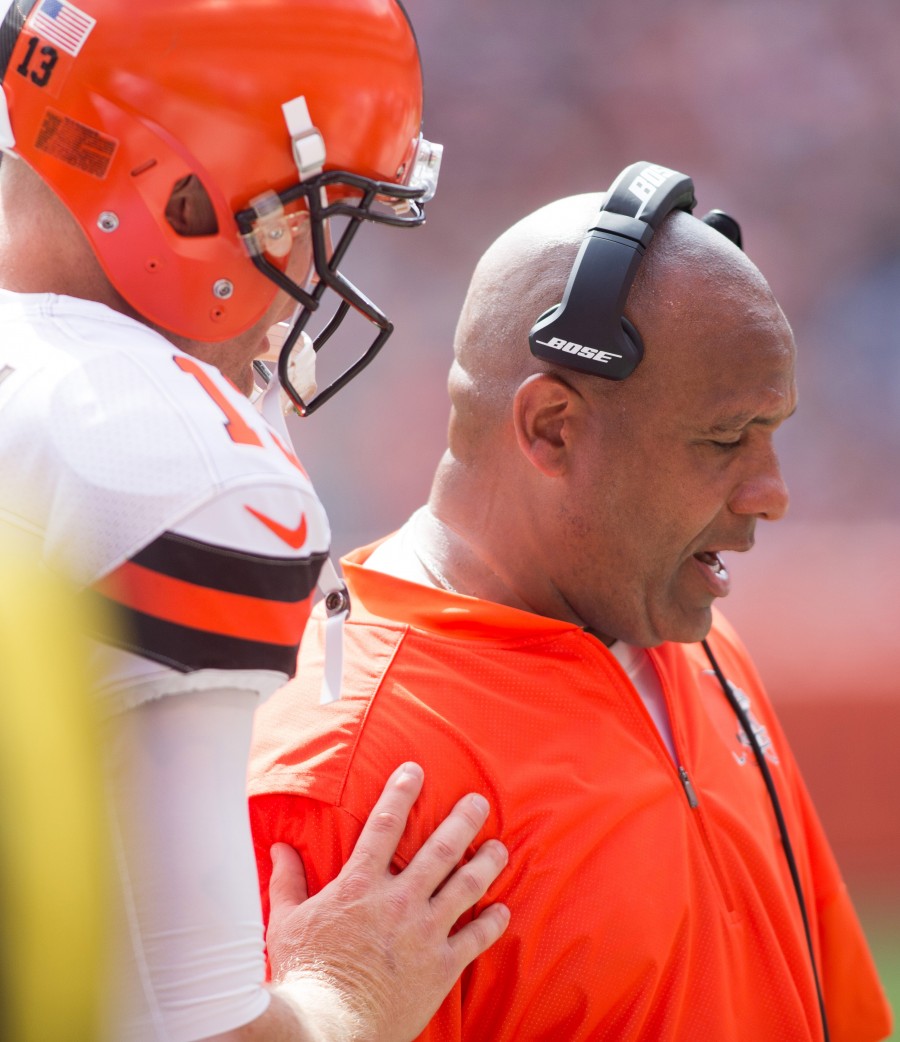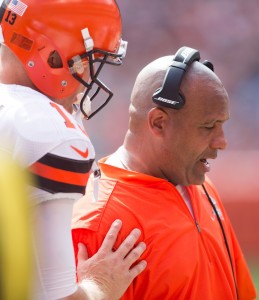 "The message today is we're not going to put up with internal discord," owner Jimmy Haslam said, via Mary Kay Cabot of cleveland.com. "… We had some concerns going into the game, obviously (Sunday's) performance was disappointing. We had several of our key people involved in this conversations last night and this morning and did what we think's best for the organization."
Haslam said he met with John Dorsey on Sunday night, and actions came down Monday morning. Although Jackson went 1-31 in his first two seasons with the team, Haslam opted to give him a third year because the aggressive rebuild — put forth by former GM Sashi Brown — put Jackson in a "difficult spot" (Twitter link via Cabot). Gregg Williams was the only person the Browns considered to be the interim HC, Haslam said (per Nate Ulrich of ohio.com, on Twitter).
Some Browns began to question Jackson's credibility, as a result of the third-year HC following through on his intent to give Haley autonomy to run the offense, Albert Breer of SI.com notes. After running the offense in 2016 and '17, Jackson wasn't nearly as involved this season. Jackson, in turn, was frustrated Haley would "do his own thing," Breer adds. Jackson's message grew stale as the losses mounted, per Yahoo's Terez Paylor. This is obviously not uncommon for teams in losing situations, and that descriptor might not be strong enough to describe the state of the Browns under Haslam. The seventh-year owner's now fired four head coaches, and the Browns have won more than five games just once under his watch.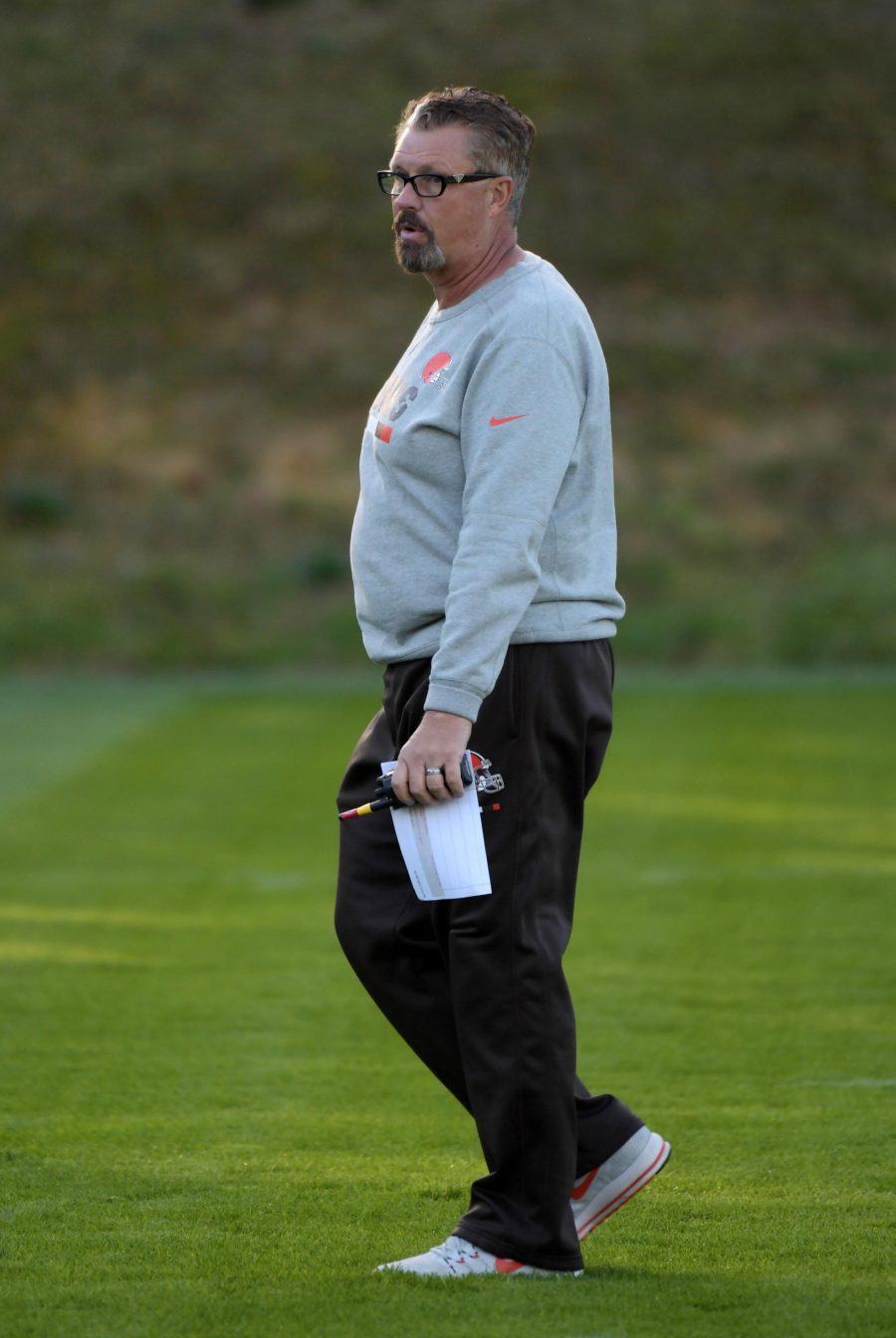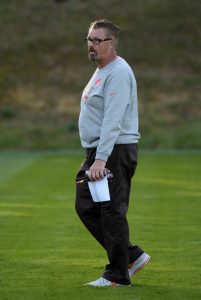 Baker Mayfield's development shifts to front and center, and Breer notes the Jackson firing probably won't bother the rookie quarterback much. They didn't exactly see eye to eye, per Breer. Though, the No. 1 overall pick now has to finish a season without a proven offensive voice in the building and will have to learn a new offense in 2019.
Williams is technically still defensive coordinator, in addition to becoming a first-time head coach at age 60. But some around the league believe he will promote his son, Blake Williams, to that post, Adam Schefter of ESPN.com tweets. Blake Williams has been Cleveland's linebackers coach for two seasons.
As far as a possible Jackson/Williams successor, Breer points out Dorsey has "the highest respect" for what Iowa State coach Matt Campbell's done. Campbell, 38, is from the Cleveland area (Massillon, Ohio) as well. While Oklahoma's Lincoln Riley may well get a look, since he'd be a natural fit given his mentoring of Mayfield with the Sooners, he doesn't envision leaving Oklahoma (video link). Gregg Williams will also be a candidate for the full-time job, Haslam said (via Cabot, on Twitter). But such a scenario would be hard to envision.
Follow @PFRumors