This time of year in the NFL season is when the coaching carousel really starts to heat up, and this cycle seems set to be especially busy. There will be a ton of head coaching jobs open, with two coaches already fired and a slew of others set to be canned once Week 17 is over. While people like Todd Bowles, Vance Joseph, Dirk Koetter, and Steve Wilks have been written off as goners, one name that hasn't been talked about too much is Dolphins coach Adam Gase.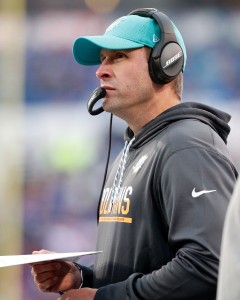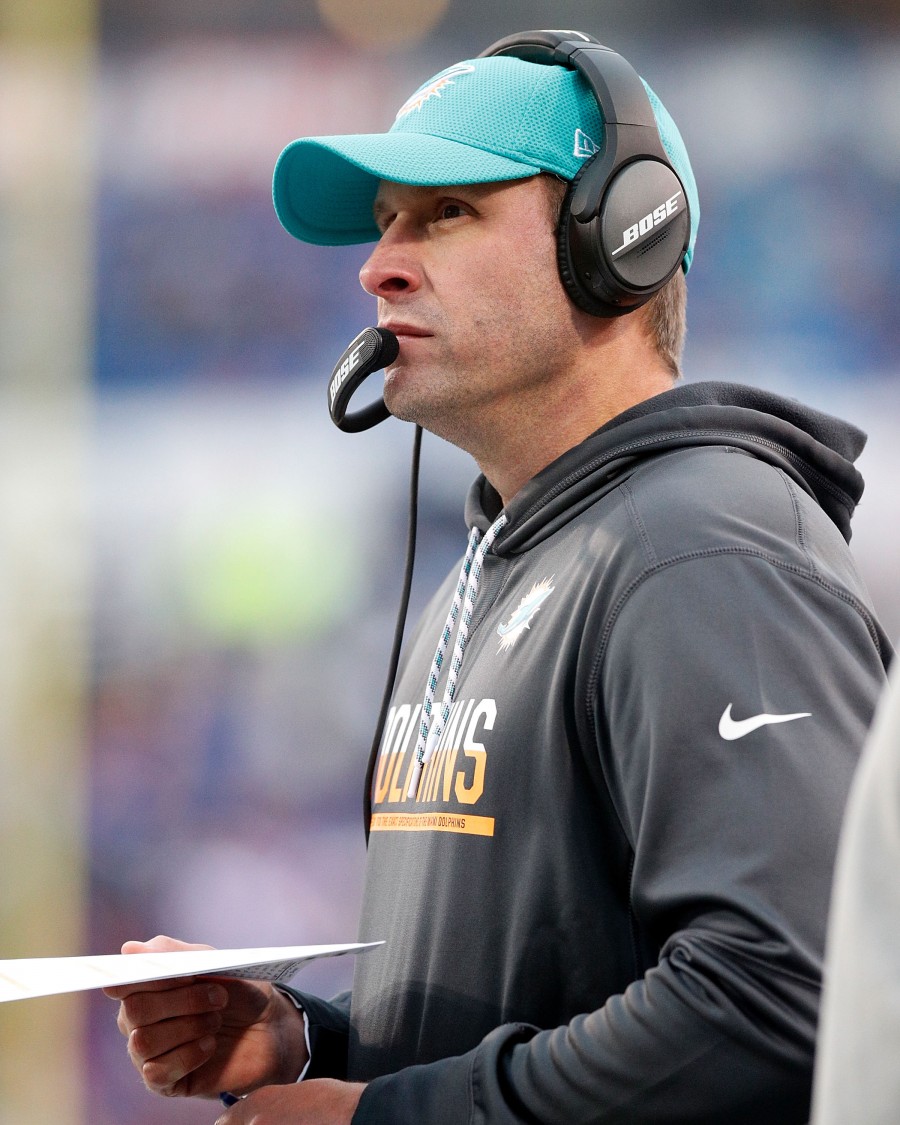 While he's flown more under the radar, that doesn't mean his job is safe. We've already heard that John Harbaugh isn't a lock to be in Baltimore long term, and there's a "lingering belief that owner Stephen Ross would be interested in hiring Ravens coach John Harbaugh", according to Mike Florio of ProFootballTalk.com.While that still seems like a long shot, Florio also points out how Gase's future is tied to what the Dolphins do with their front office.
Front office head Mike Tannenbaum is reportedly set to be let go at the end of the year, but it's Gase who has contractual control and final say over the 53-man roster. A source told Florio that the Dolphins are interested in speaking to Vikings assistant G.M. George Paton and Bills assistant G.M. Joe Schoen, but Florio notes that "if Miami isn't able to offer a new employee control over the football operation, the Vikings and Bills (and any other team with a current front-office employee under contract) would be able to block the process."
As such, Florio writes that "the Dolphins need to wrest power from Gase, either voluntarily or involuntarily, if the goal is to hire a high-level executive from another NFL franchise." It's unclear if Gase would agree to such a reduction of his authority, or if he would then seek to leave the team.
Gase is a very highly regarded offensive mind, and would be in immediate demand as an offensive coordinator and possibly head coach if he's available after this year. This is Gase's third year coaching the Dolphins, and he's dealt with major injuries in each of his three seasons as coach. His first year in Miami he made the playoffs with journeyman Matt Moore as his quarterback down the stretch, and was stuck with Jay Cutler as a last minute pickup last year after Ryan Tannehill tore his ACL. The Dolphins also appear set to move on from Tannehill, so no matter what happens with Gase it should be an offseason of major change in Miami.
Follow @PFRumors