The Antonio Brown seems to get messier by the week. Throughout the year, Brown squabbled with coach Mike Tomlin and franchise quarterback Ben Roethlisberger, resulting in a Week 17 meltdown and a trade demand.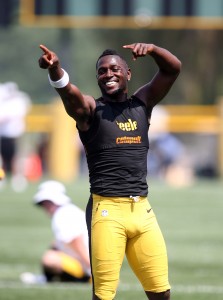 Obviously, from a talent perspective, there are 31 teams that would love to deal for Brown. However, his hefty contract complicates matters and the Steelers are not eager to trade one of the best wide receivers of all-time while taking on an astronomical cap hit. If the Steelers cut or trade Brown before June 1, the Steelers will incur more than $21MM in dead money on their salary cap and gain just over $1MM in new space. If he's designated as a post-June 1 cut or traded after that date, Pittsburgh will take on roughly $7MM in dead money in 2019 and ~$14MM in 2020, which isn't very palatable either.
Other teams may have reservations about Brown's character as well. His well-publicized friction with Pittsburgh may be a red flag and, earlier this week, we learned that Brown was involved in a domestic dispute in January. The league is planning to investigate the incident and a suspension seems possible – that event will likely be taken into account along with other allegations, including an incident in Florida in which Brown was accused of throwing furniture off of a balcony.
Brown due a $2.5MM roster bonus on March 17, so the Steelers could look to deal him before that date. However, there are serious complications all around and the Steelers' best bet may be to mend fences with the perennial Pro Bowler.
How do you see things playing out? Will Brown be a member of the Steelers in Week 1 of the 2019 season? Click below to cast your vote and let us know your thoughts in the comment section (link for app users):
Photo courtesy of USA Today Sports Images.
Follow @PFRumors