Some troubling news coming out of Kansas City. Brooke Pryor of the Kansas City Star is tweeting the details of a recording in which Tyreek Hill allegedly admits to abusing his child and misleading detectives. The star receiver was previously being investigated for an alleged battery of a minor, but we heard earlier today that the Johnson County District Attorney's offense has declined to file charges.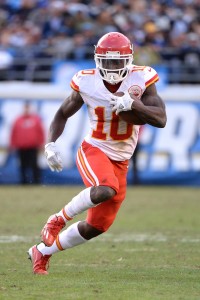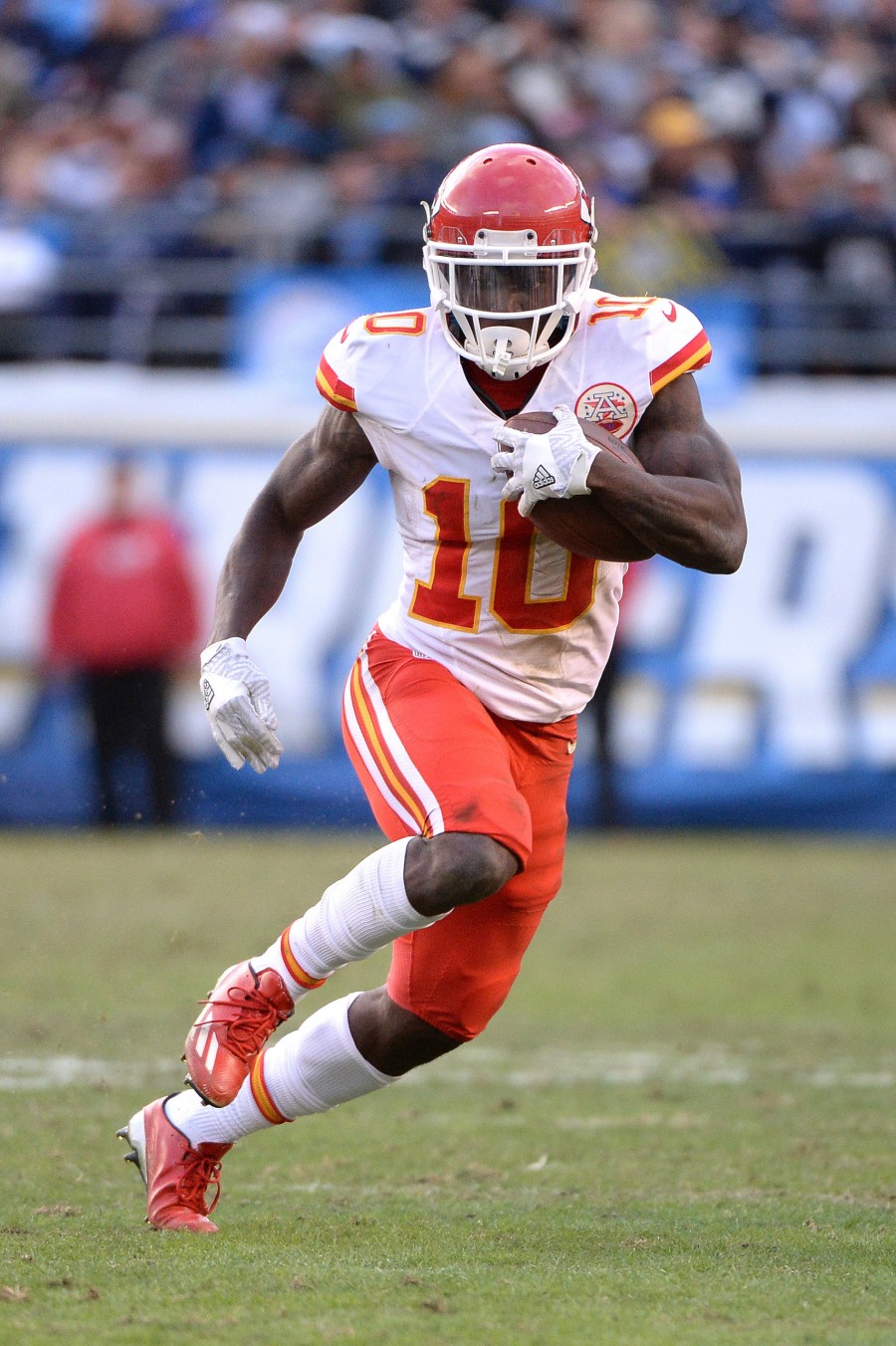 The initial police report indicated that a juvenile was a victim of an assault perpetrated by Hill. According to Pryor, Hill and his fiancée, Crystal Espinal, can be heard describing how the player punched their son in the chest and used a belt on the three-year-old. In the recording, Hill also told his fiancée that she should be terrified of him. Futhermore, Espinal acknowledged that she "rode for him with that detective."
The recording was apparently an "insurance policy" for Espinal, according to Pryor. The tape was given to a friend, who then passed it along to KCTV in Kansas City. The station then sent the audio to the Johnson County DA.
Authorities say Hill's three-year old son suffered injuries, including a broken arm, at Hill's home. At one time, authorities were also looking into Hill's involvement in another incident where officers were called to Hill's home to investigate a different instance of "child abuse or neglect." Hill's name was listed on that police report, though the "report was closed three days later when prosecution was declined." 
Hill also reportedly punched and choked Espinal, who was then eight weeks pregnant with their son, back in 2014. He pleaded guilty to domestic assault and battery by strangulation in 2015 and, but the Chiefs still made the controversial decision to draft him in the fifth round of the 2016 draft.
The receiver immediately made a huge impact with his absurd speed and led the league as a rookie with 15.2 yards per punt return. As an NFL sophomore, he nearly tallied 1,200 receiving yards with seven touchdowns. Then, last year, he set new career highs with 87 catches for 1,479 yards and 12 touchdowns.
Recently, the Chiefs began discussing an extension with Hill that could make him the highest-paid wide receiver in NFL history. Presumably, those talks will be put on hold while Hill's situation plays out.
Photo courtesy of USA Today Sports Images.
Follow @PFRumors