Three years ago today, Steelers kicker Shaun Suisham was forced to hang 'em up. Once one of the league's most accurate kickers, Suisham suffered a setback in his recovery from an ACL tear and did not feel that he could return to his previous form.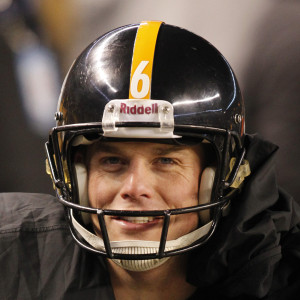 From 2012-2014, Suisham sank 91.6% of his field goal tries. But, in the 2015 Pro Football Hall of Fame Game, Suisham went down with a serious knee injury, costing him the entire season.
"My journey in the NFL has come to a crossroads," Suisham said in a statement. "I was raised in Wallaceburg, Ontario, as a hockey player and have been on an improbable 16-year journey as a kicker, competing at the highest level. The absolute nature of my position has given me the opportunity to test my resolve, and I have grown both professionally and as a man. Undoubtedly, I will miss the challenge of game day and the preparation that is required. Change is hard, but I'm comfortable with where I am in life as a husband and father."
While Suisham was out, a young kicker by the name of Chris Boswell stepped up and proved to be just as precise. In his first NFL season, Boswell made 90.6% of his field goals, including both of his attempts from 50+ yards out. The Steelers were hoping to give Suisham the opportunity to regain his job, but the battle was over before it could really heat up.
This offseason, the Steelers could be on the verge of another kicking change. Despite a strong rookie season and a stellar 2017 that resulted in his first ever Pro Bowl nod, Boswell is on the bubble after posting a dismal 65% field goal percentage in 2018.
Photo courtesy of USA Today Sports Images.
Follow @PFRumors