The 2018 free agent class of wide receivers reshaped the market in a number of ways and set the table for lucrative extensions for players like Odell Beckham, Brandin Cooks, and Stefon Diggs. But even allowing for the premium that teams often have to pay in the first wave of free agency, the size of the contracts that the 2018 FA wideouts landed raised a lot of eyebrows throughout the league. As we look ahead to Year 2 of some of those contracts, let's examine the early returns.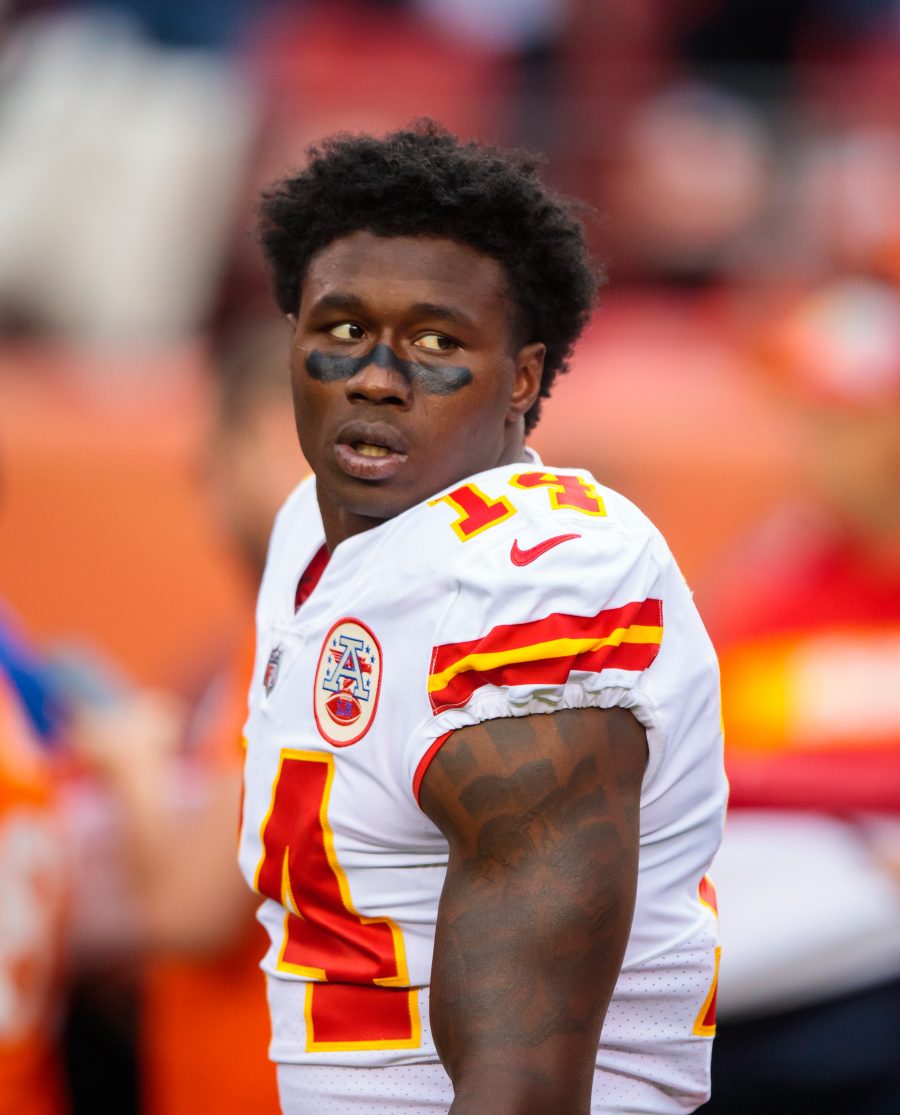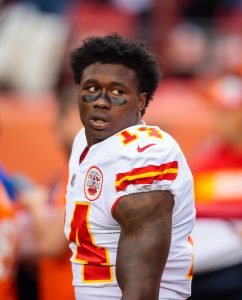 Sammy Watkins' three-year, $48MM deal with the Chiefs topped the class in terms of total value, average annual value, and guaranteed money at signing ($30MM). And while his talent certainly merited that type of payday, his injury history was a concern, as he had missed 10 games over the prior three seasons. He ended up missing six games during his first year in Kansas City due to a foot injury, though he did manage to suit up for both of the club's postseason contests. His raw numbers obviously don't look too impressive as a result of the missed time, but he did rank fifth among all qualified wideouts in Football Outsiders' DVOA metric, meaning he was very valuable on a per-play basis. He also tallied 10 catches for 176 yards during the Chiefs' two playoff games, and while injury problems may always plague him, he continues to be a factor whenever he's on the field. KC is likely not regretting Watkins' deal at this point.
The Bears doubled up at wide receiver by signing Allen Robinson and Taylor Gabriel last March, which allowed them to part ways with Cameron Meredith. Chicago brought in Robinson on a three-year, $42MM pact, even though he suffered a torn ACL in Week 1 of the 2017 season and had only posted one elite season in his career (which came back in 2015). And after his first year with the Bears, Robinson is still looking for his second 1,000-yard campaign.
There is some reason to hope that he can get there, especially with a fully-healthy offseason and a year of building chemistry with quarterback Mitchell Trubisky under his belt. A-Rob played in just 13 regular season games last season but was targeted 94 times, and he was brilliant in the Bears' lone playoff game, posting 10 catches for 143 yards and a score. Football Outsiders' metrics didn't love him, but Pro Football Focus assigned him an above-average grade that made him the 28th-best WR in the league. He may not have quite lived up to expectations, but there is still time for him to get there.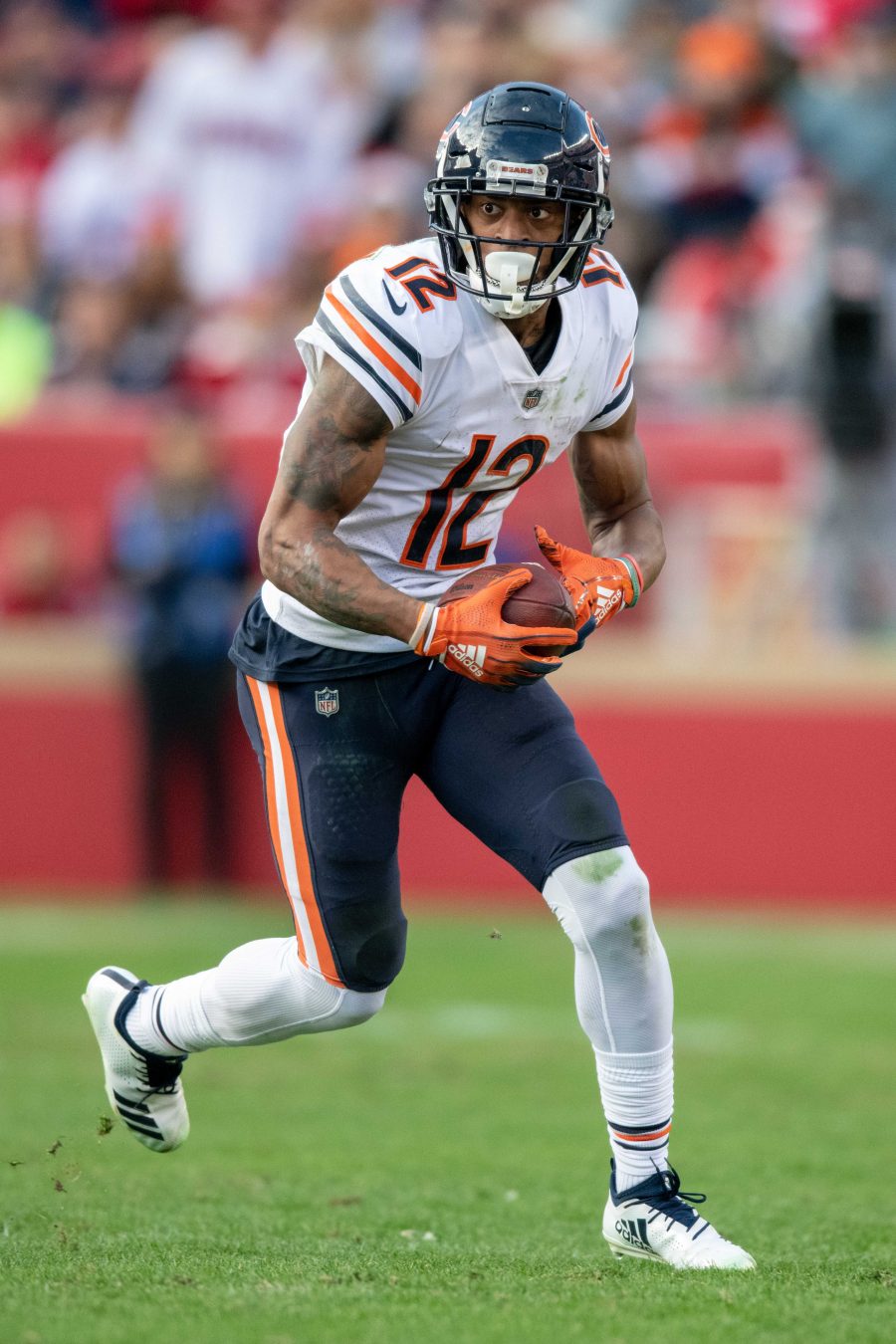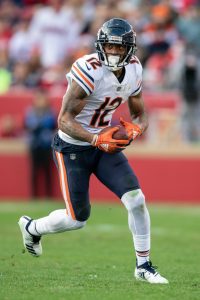 Chicago signed Gabriel to a four-year, $26MM deal in the hopes that he could become a big-play threat for Trubisky. But while Gabriel played in all 16 games for the club and saw 93 targets, he managed a fairly modest 10.3 yards-per-reception and two touchdowns. Advanced metrics weren't overly fond of his work either, and he will be hoping for a bounce-back year in 2019.
It's still too early to evaluate some of the other significant contracts given to 2018 wide receivers, because the signees saw their seasons derailed by injury. Marqise Lee, who re-upped with the Jaguars on a four-year, $34MM deal, missed the entire 2018 season due to a preseason knee injury, and he is not expected to be back until the end of this year's training camp. The Dolphins were thinking highly of their three-year, $24MM accord with Albert Wilson, who was performing well for Miami until he landed on IR in October with a serious hip injury. He is expected to be ready for the start of the 2019 regular season, but he may not see the field until then.
Likewise, Paul Richardson showed flashes in the first year of the five-year, $40MM contract he signed with the Redskins last March, but he landed on IR in November with a shoulder injury.
But at least the aforementioned players are still on their respective teams. Michael Crabtree signed a three-year, $21MM deal with the Ravens after being cut by the Raiders, but he disappeared from Baltimore's offense when Lamar Jackson became the starter, and Baltimore sent him packing in February (as of this writing, there has been no reported interest in his services). And Donte Moncrief signed a one-year contract for a surprising $9.6MM with the Jaguars, but his mostly disappointing performance in Jacksonville had him searching for a new team this offseason. He ultimately caught on with the Steelers.
All in all, then, the 2018 class of free agent wideouts was a mixed bag. None of the contracts those players signed look like a home run at this point, and while that could change in 2019, those who were surprised by the amount of money thrown at WRs last March were right to be a little skeptical.
Photo courtesy of USA Today Sports Images.
Follow @PFRumors