Once again, the NFC has presented more depth this season. Two current non-division-leading teams have eight wins, raising the floor for what it will take to bring road whites to a postseason game in that conference. The AFC has a few obvious contenders, but several teams can be included on "In the hunt" graphics despite .500-or-worse records.
Prior to seeing the Colts start 1-5 and make the playoffs last season, the AFC saw the 1-5 2015 Chiefs go 11-5. This season may not feature a second-half surge on that level, but the conference has a few teams occupying its middle class that are not yet building for the future.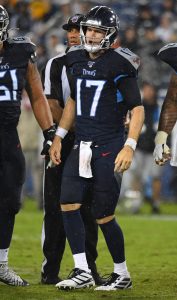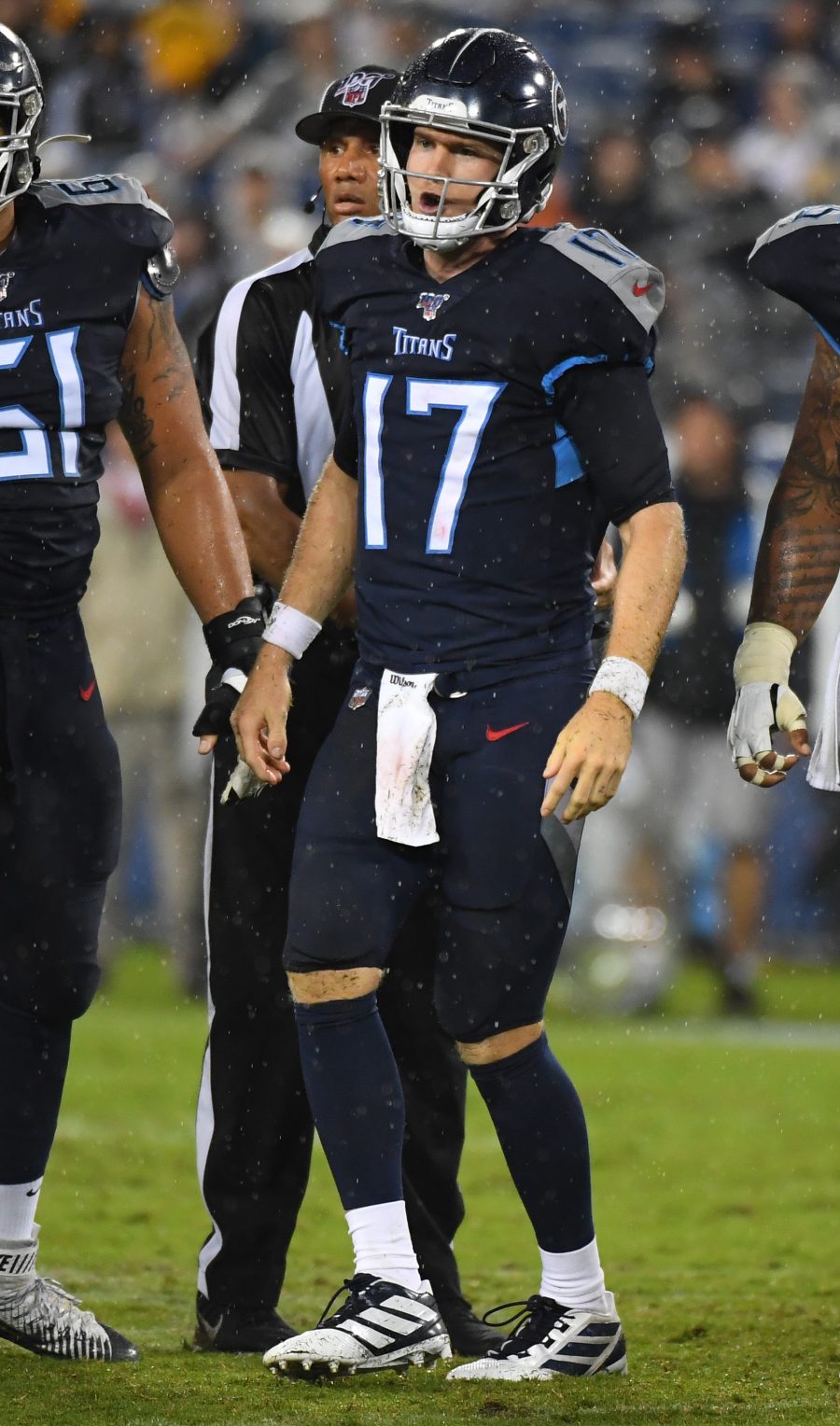 If the season ended today, two teams in the 6-4 Colts-Texans-Raiders contingent would make the playoffs. But the Titans (5-5), Steelers (5-5), Browns (4-6) and Jaguars (4-6) are still technically in the race. Of the 163 teams to start 4-6 in the six-team playoff era (1990-present), only 13 (8%) made the playoffs. That number jumps up to 29% (40-for-138) for 5-5 teams.
Tennessee, which benched Marcus Mariota during a 16-0 shutout loss in Denver, has rallied under Ryan Tannehill. The former Dolphins starter has completed 71% of his passes and has helped the Titans to wins in three of his four starts. The Titans rank fourth in run-defense DVOA but among these fringe contenders sport the lowest overall DVOA ranking (23rd), though some of that stems from Mariota's starts. Tennessee is also this quartet's only team with a positive point differential at plus-6. (The Raiders, for reference, have a minus-25 differential.) The Titans close their season with five winning teams on their schedule — by far the toughest among this group.
The Steelers and Browns each play two teams with winning records apiece down the stretch. Neither has presented a particularly formidable passing attack, the latter's struggles representing one of this season's biggest surprises given Odell Beckham Jr. and Jarvis Landry being on Baker Mayfield's side. An offense-geared team for the past several years, Pittsburgh ranks third in defense DVOA and 28th offensively. But will the T.J. Watt– and Minkah Fitzpatrick-powered unit be enough to aid Mason Rudolph (31st in Total QBR) to any kind of relevant stretch run? The Browns have won two straight and have three games left against the Bengals and Dolphins, but Freddie Kitchens' team has proven to be unreliable and undisciplined. And that was with former defensive player of the year candidate Myles Garrett, who is likely out for the season's remainder.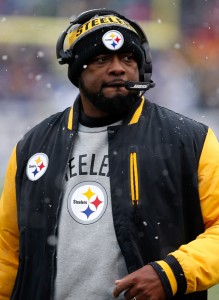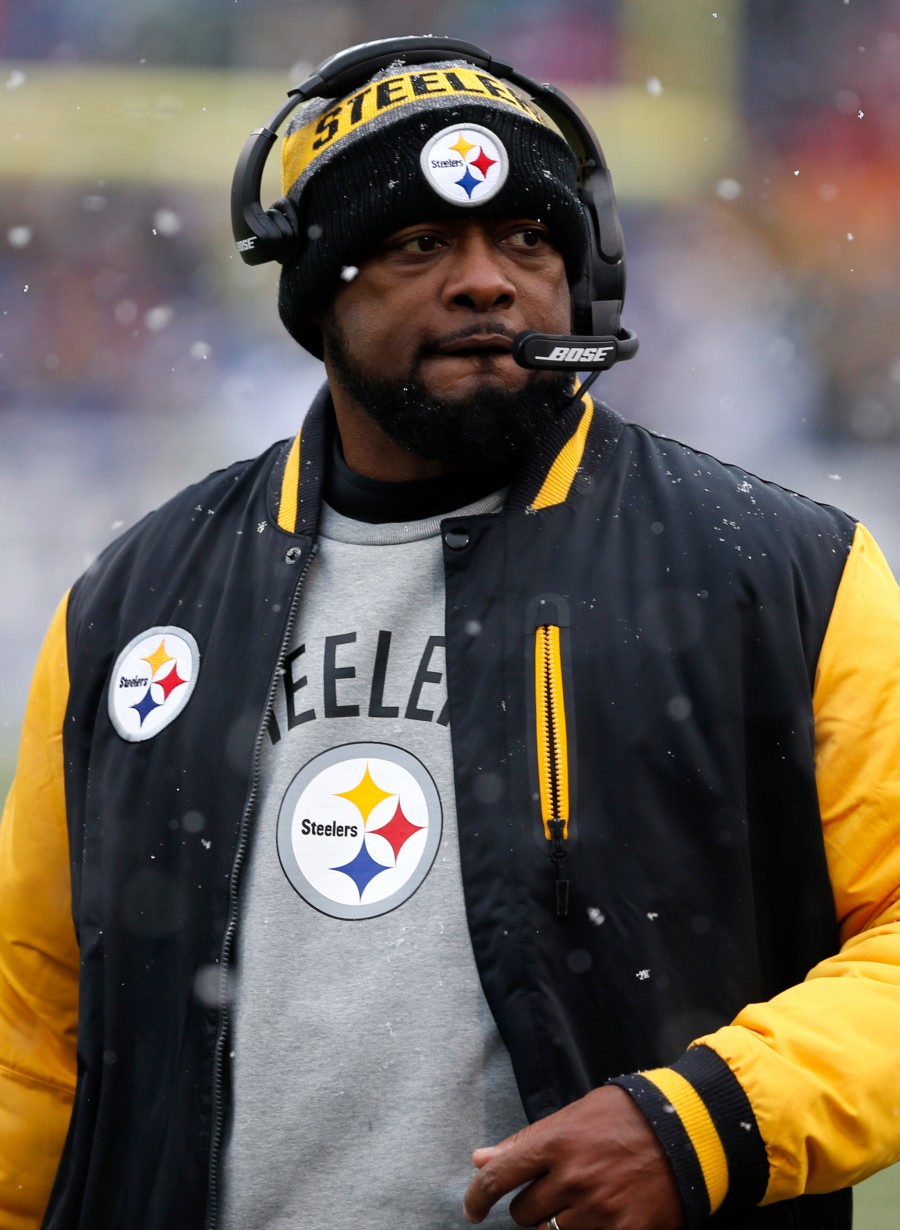 Although the Jaguars may look like the longest-odds team here, they outflank each of these mid-pack outfits with a No. 16 DVOA ranking. Most of that work came with Gardner Minshew at quarterback, but three of the Jags' wins came against the Bengals, Jets and Broncos. Jacksonville also has yielded 200-plus rushing yards on three occasions, undercutting D.J. Chark's breakout season and Leonard Fournette's bounce-back effort somewhat. But Jacksonville also faces just two teams with winning records (Oakland, Indianapolis) down the stretch. Nick Foles also has a notable history of late-season rallies.
With the Bills already 7-3 and the Raiders playing just one team with a winning record the rest of the way, this year's AFC might be feature a thinner playoff pursuit. But which of these aforementioned teams has the best chance of staying in the playoff race well into December? Vote in PFR's latest poll (link for app users) and weigh in with your thoughts on this year's playoff race in the comments section.
Photo courtesy of USA Today Sports Images.
Follow @PFRumors