Colin Kaepernick is back on the NFL radar. ESPN's Adam Schefter reports that the quarterback's camp has invited NFL teams to attend a private workout on Saturday. The audition will include an interview and on-field work, and videos of the session will be made available to any inquiring teams. The session will be closed to the media and the public, writes Mark Maske of the Washington Post.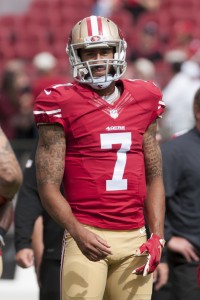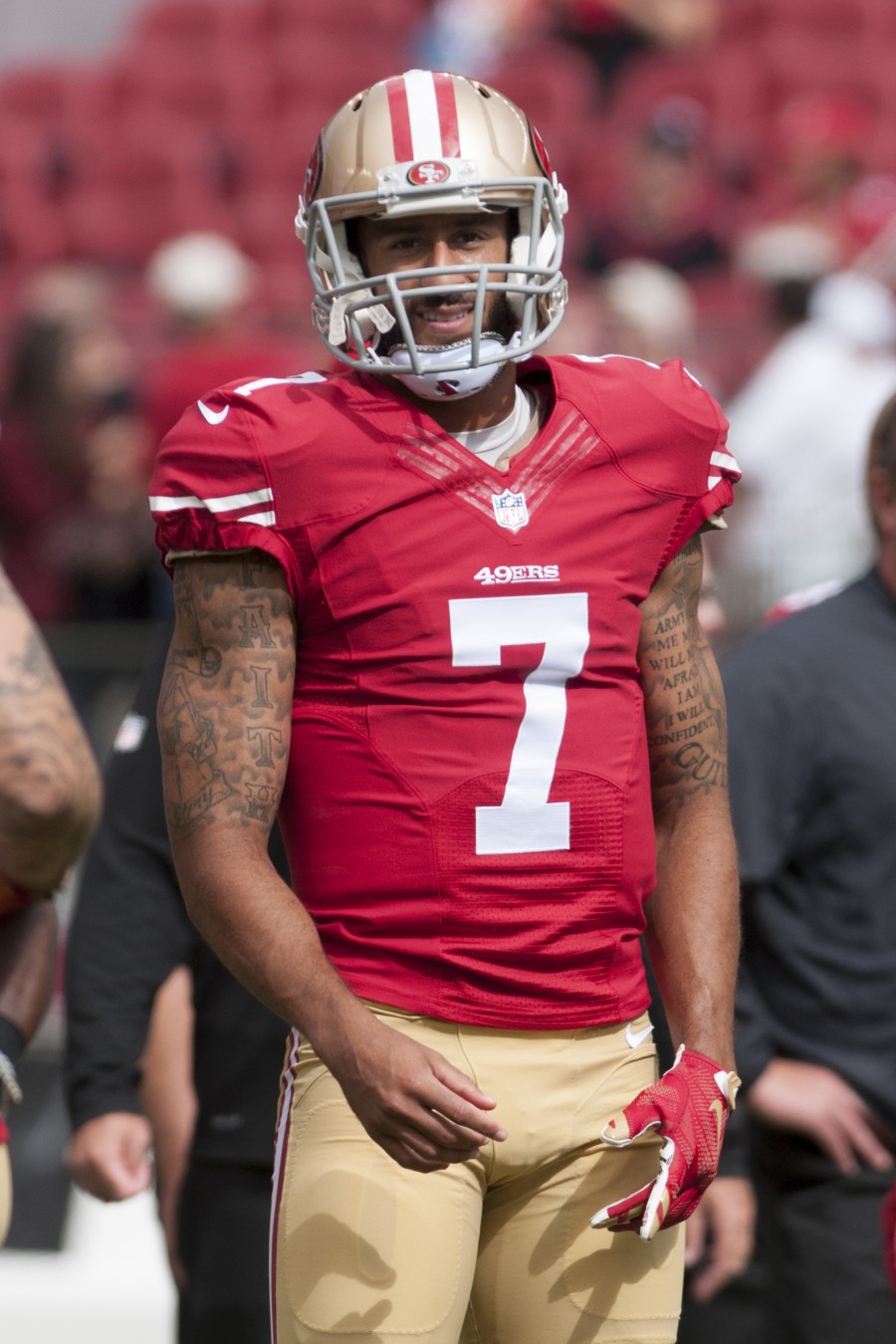 "Earlier this year, we discussed some possible steps with his representatives and they recently emphasized his level of preparation and that he is ready to work out for clubs and be interviewed by them," the memo stated. "We have therefore arranged this opportunity for him to work out, and for all clubs to have the opportunity to evaluate his current readiness and level of interest in resuming his NFL career."
While Schefter's report doesn't definitively connect any specific teams to Kaepernick, he does note that "[s]everal clubs have inquired about Kaepernick's current football readiness." Further, the quarterback's camp has continually expressed interest in an NFL reunion. His representatives recently stated that the 32-year-old has been "working out five days a week, for three years, in preparation to play again."
NFL Network's Tom Pelissero adds a bit more info (via Twitter), noting that the NFL worked with Kaepernick's camp as they planned the workout. There were actually a pair of memos announcing the session; commissioner Roger Goodell sent one memo to chief executives and team presidents while the NFL Player Personnel Department sent a memo to general managers, head coaches, and personnel directors. Pelissero adds that the workout will take place at the Falcons' facility in Georgia and will be run by National Football Scouting, the company that runs the NFL Combine.
"I'm just getting word from my representatives that the NFL league office reached out to them about a workout in Atlanta on Saturday," Kaepernick tweeted. "I've been in shape and ready for this for 3 years, can't wait to see the head coaches and GMs on Saturday."
Schefter follows up Kaepernick's tweet by
pointing out
that the NFL didn't inform the quarterback's camp of the impending workout until this morning. The player's representatives wanted the workout to take place on a Tuesday, and they later asked that the session be scheduled to a later Saturday – the NFL denied both requests. Schefter also
tweets
that Kaepernick's camp is expecting a list of NFL teams that will be in attendance for the workout.
While Kaepernick has been mentioned in connection with numerous jobs since his 49ers stay ended in 2017, he has continually been passed over. The NFL settled grievances from Kaepernick and Eric Reid earlier this year, lending some credence to the players' case they were avoided as free agents due to their decisions to kneel during the playing of the national anthem before 49ers games.
Since becoming a free agent, Kaepernick has only received a workout invitation from one team — the Seahawks — and that was in the summer of 2017. The Seahawks cancelled a 2018 Kaepernick visit. The passer's camp also spoke to both the Alliance of American Football and the XFL. In each instance, a $20MM salary demand surfaced.
Photo courtesy of USA Today Sports Images.
Follow @PFRumors