The Alliance of American Football targeted two popular former NFL quarterbacks. But neither has agreed to join the upstart league.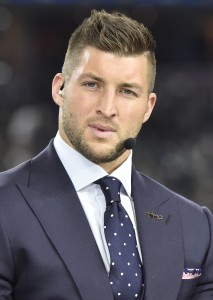 Both Colin Kaepernick and Tim Tebow were on the new league's radar, AAF co-founder Bill Polian said (via The Athletic's Lindsay Jones, on Twitter).
AAF CEO Charlie Ebersol spoke with Kaepernick about the ex-49ers quarterback's interest of playing in the league, Polian said. It's unclear how far these discussions progressed, but the 31-year-old passer is obviously not on an AAF roster.
Kaepernick may have wanted an unrealistic contract to join the league, with the Associated Press' Barry Wilner reporting the former Super Bowl starter sought at least $20MM to play in the eight-team, 10-game league. At least one of the conversations between the AAF and Kaepernick occurred during the league's developmental stages, Wilner adds.
AAF players do not earn million-dollar salaries; the startup league's standard deal is three years, $250K. A payment in the $20MM stratosphere would have been obviously untenable for the new league.
Polian spoke with Tebow, who is currently in the New York Mets' minor league system, but the former Heisman Trophy winner declined to join the league. Orlando Apollos coach Steve Spurrier also gauged Tebow's interest in joining the AAF.
The AAF began its first season last weekend. Embroiled in a high-profile grievance against the NFL, Kaepernick has not played organized football since the 2016 season. Tebow has not taken any regular-season snaps since 2012.
Mentioned in most cases when lesser quarterbacks have been signed by NFL teams over the past two years, Kaepernick did land on the Redskins' radar before the team instead signed Mark Sanchez and Josh Johnson. The latter was, at the time, affiliated with the AAF.
Kaepernick's camp has rebuffed NFL settlement attempts regarding his grievance against the league. A trial could begin this month. Tebow, also 31, made his way to the Mets' Double-A team last season. He hit .273/.336/.399 in 271 at-bats, lacing 21 extra-base hits. The Mets invited their most popular minor leaguer to spring training.
Photo courtesy of USA Today Sports Images.
Follow @PFRumors