It was somewhat surprising when the Cardinals traded for Kenyan Drake in advance of this year's deadline, given that Arizona was clearly not going to make a postseason run and given that Drake is eligible for unrestricted free agency in March. But GM Steve Keim saw something he liked in the former Dolphins RB and wanted to secure exclusive negotiating rights with him.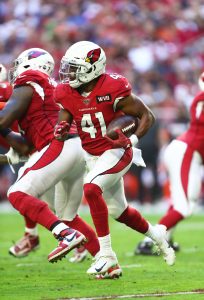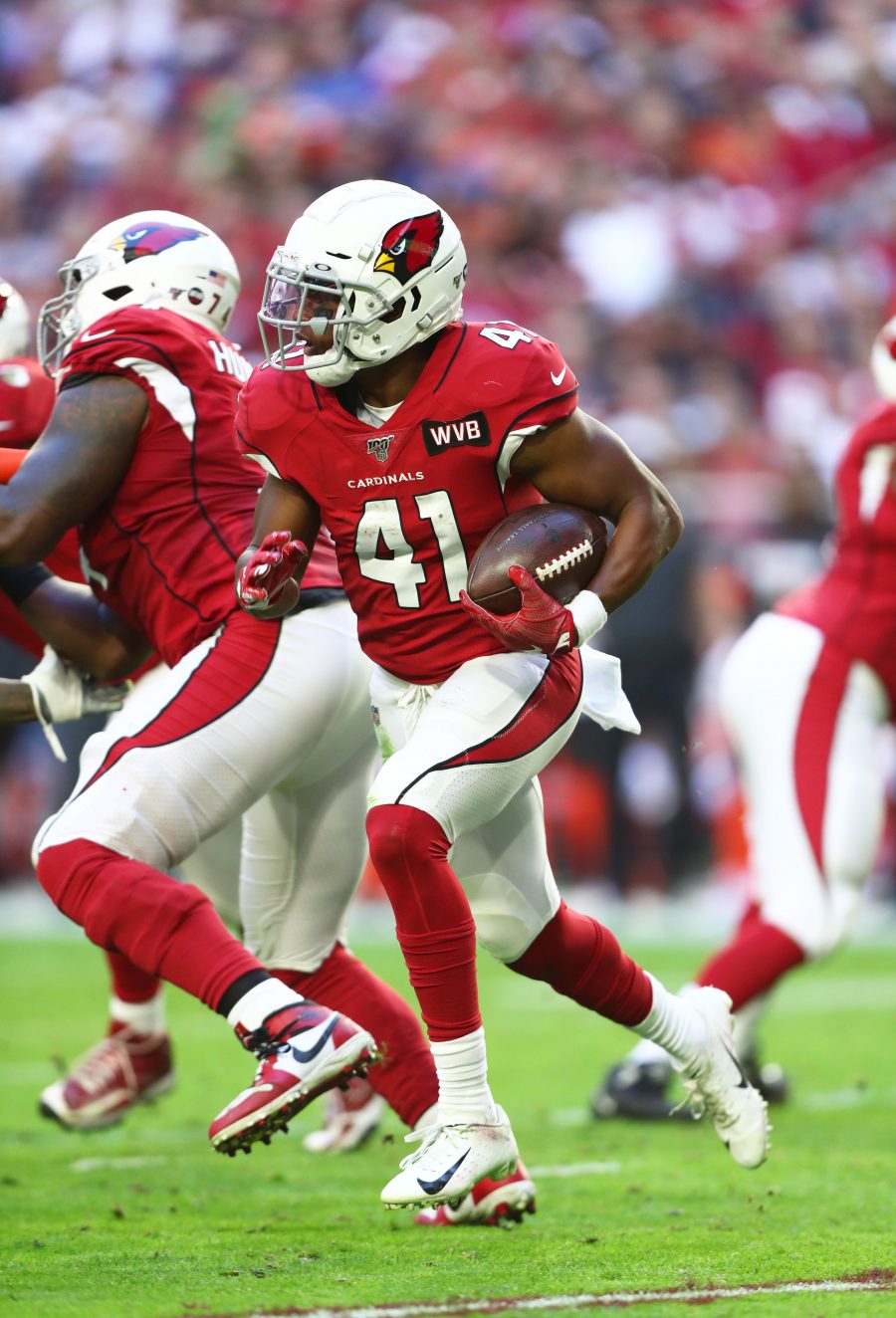 Drake has not disappointed, averaging 4.8 yards-per-carry in his six games in Arizona to go along with five scores and 22 receptions for 130 yards. Keim touched on Drake's future with the team and several other key issues facing the Cardinals this offseason, including Larry Fitzgerald's future, in an interview with Darren Urban of AZCardinals.com.
On the Drake trade:
"The mindset of going into the trade, it wasn't done because we had two backs that were injured and was sort of a stop-gap situation. If that was a the case, my mindset was I would've signed a guy off the street. We truly thought this was the type of player Kenyan Drake was. That's why we made trade and hope this was the kind of success he would have."
On his hopes of re-signing Drake, and when he might try to do it:
"As far as waiting until after the season (to re-sign Drake), that's not necessarily the thing either. I would certainly love to have Kenyan Drake back. I think he fits in this offense and he really has given us a spark in many ways."
On Fitzgerald's future (for Fitzgerald's thoughts, see here):
"We would love to have him back. We all know what he brings to the organization. But the one thing you want to do with a player like him is give him the respect he deserves. Allow him to make that decision on his own. But I will say this. This is maybe the most fun I've seen him have in the last four years. He's playing at a high level. I know he likes [head coach] Kliff [Kingsbury] and I know he likes this offense. Doesn't hurt to have a guy (in quarterback Kyler Murray) who can spin it to him like this too."
Keim said he will look to upgrade the Cardinals' O-line this offseason, though he thinks the team's high sack total is partly due to Murray's style of play:
"I think Kyler would be the first to tell you there have been quite a few sacks given up that are on him. There has been times when I thought our offensive line has given him the type of protection he's needed."
On Murray himself:
"[T]here is no doubt in my mind we hit it through the roof. It's one thing to be ultra-talented, but the guys who are the great ones, just when everybody thinks they have worked hard and done enough, those guys go above and beyond. There are up late night watching film, trying to find little tells that people don't see. Just so the speed of the game slows down."
Photo courtesy of USA Today Sports Images.
Follow @PFRumors