We're one month removed from the start of the 2020 NFL Draft and more than 200 of the league's draft picks have yet to sign their contracts, as PFR's NFL Draft tracker shows. To be exact, there are 207 stragglers and 48 signed, out of 255 picks.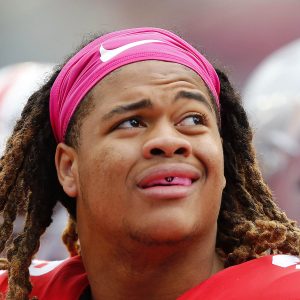 Thanks to the modern NFL's draft slotting system, rookie deals are mostly a formality. Still, that's an atypical amount of unsigned players for the ~30 day mark. In 2016, for example, there were only about 50 unsigned rookies by 5/24.
Obviously, the pandemic has complicated matters and changed the normal course of operation. As team facilities begin to open up and more states lift restrictions, we'll see more draft picks sign their deals. It could be a while before we see some of this year's top draft picks put pen to paper, however. No. 1 overall pick Joe Burrow recently raised some eyebrows when he indicated that it could take months for his deal to be finalized.
The uncertainty surrounding the 2020 season has left teams concerned about their finances. In Burrow's case, he's set to collect a $24MM bonus from the Bengals. With cash flow concerns, teams are skittish about taking the plunge before necessary.
This year's rookie class could drag longer than most, but, ultimately it should be business as usual – especially since first-round picks are not expected to put up a fight over offsets.
Photo courtesy of USA Today Sports Images.
Follow @PFRumors