The NFL has granted reinstatement to Aldon Smith, according to NFL.com's Tom Pelissero (on Twitter). Smith will be allowed to join the Cowboys virtual offseason program next week, as NFL.com's Mike Garafolo tweets, and he'll be on course to join his new team in Week 1.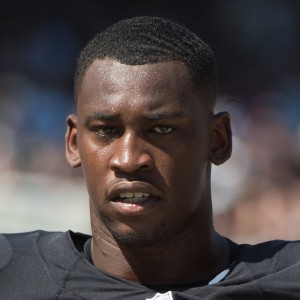 The Cowboys surprised everyone when they agreed to sign Smith in April. The edge rusher hasn't played in an NFL game since the 2015 campaign, but the Cowboys were encouraged by his sobriety and excited about his potential. Smith is a former All-Pro and when he was on top of his game, he was among the league's very best defenders.
"I would say first-hand that I know that [Smith] is very diligent in his work to do the things the NFL looks at to reinstate," Jones said in April. "I wouldn't dare get into where the league is and how they will go about this process … [but] as a league, we really are bent toward the medical aspect of many of these problems or many of these things that have been in consideration when a player has to have some type of suspension. We've made it more medically oriented to where you can have good grades from doctors, and that weighs into being a player in the NFL."
In his first two pro seasons with the Niners, Smith registered 33.5 sacks, including a league-leading 19.5 sacks in 2012. And, even when he was limited to just eleven contests in 2013, he still managed 8.5 sacks.
The Cowboys believe that Smith's off-the-field trouble is behind him. That's a good thing, because his rap sheet won't give him much wiggle room if he runs into any issues. Smith has been arrested for DUI and suspended for substance abuse policy violations on multiple occasions. The Cowboys, of course, have been willing to dole out second and third chances to talented players like Smith, and they've gotten mixed results. The hope is that Smith will follow through on his vow to stay clean, and that he'll be joined by Randy Gregory, who is also making his case to Roger Goodell.
Follow @PFRumors