The Ravens hope to hold their training camp at their team facility but will consider relocating due to the COVID-19 pandemic.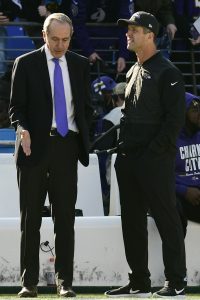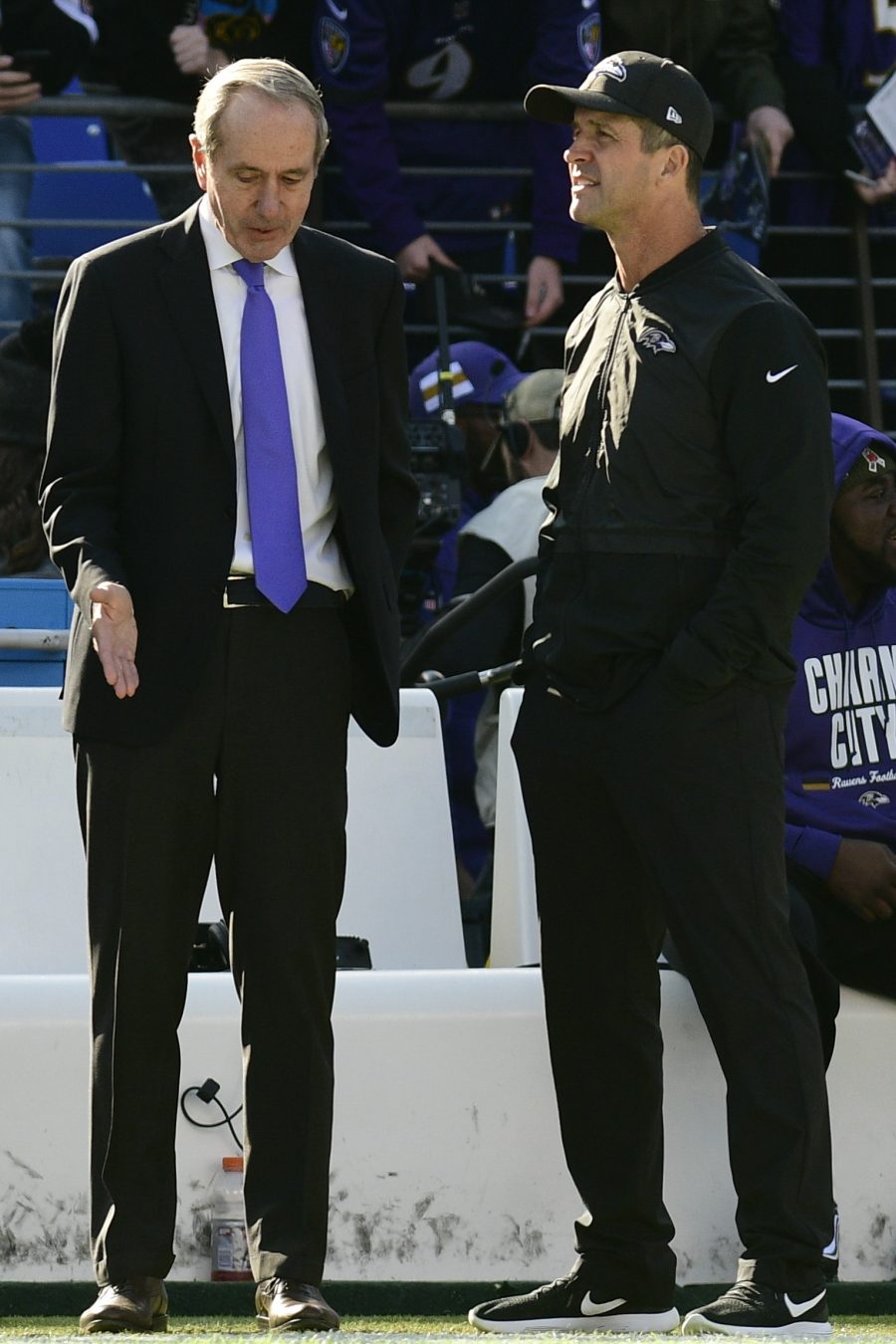 Several teams have joined the Ravens in discussing relocation measures. Although Maryland lifted its stay-at-home order Friday, it marks an early phase of a gradual reopening plan. Gatherings of more than 10 people will remain restricted, per Maryland Gov. Larry Hogan.
"We'll consider all options," Ravens president Dick Cass said, via the Baltimore Sun's Jonas Shaffer. "I think when we think about the option of trying to move our training camp outside Maryland, we don't like that option. We think that we can conduct training camp safely in Maryland. We know that our building will be absolutely pristine, and I think the safest place to conduct our training camp will be in Maryland, at our facility.
"But if circumstances don't allow that, we will explore the options that are available to us. We have to."
Cass does not expect Ravens players at the team facility until training camp. Last week, the NFL announced its first phase in what it hopes will be a successful reopening. Certain staffers may return to team facilities in states where no stay-at-home order exists, but coaches and non-injured players remain barred from team headquarters. In addition to teams' 90-man rosters being present at training camp, dozens of additional coaches and other personnel are on hand for camp in a normal year. But social-distancing measures will make holding camp a challenge for teams. For some in states more affected by the coronavirus, relocations may be imminent.
The Ravens have never held a training camp outside of Maryland. They have convened each summer at their facility in Owings Mills since 2011. In the franchise's first 15 years, McDaniel College in Westminster served as the camp site.
Photo courtesy of USA Today Sports Images.
Follow @PFRumors