To say that the Buccaneers are stacked at tight end would be a gross understatement. Even before the Bucs reunited Tom Brady with longtime teammate and bro Rob Gronkowski, they had the formidable 1-2 combo of O.J. Howard and Cameron Brate. Weeks after the draft, the Bucs still have that ludicrously talented TE trio in place. Logically, at least one of them probably has to go…and it obviously won't be Gronk.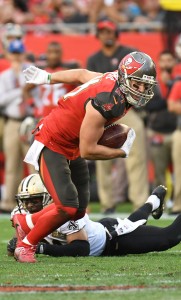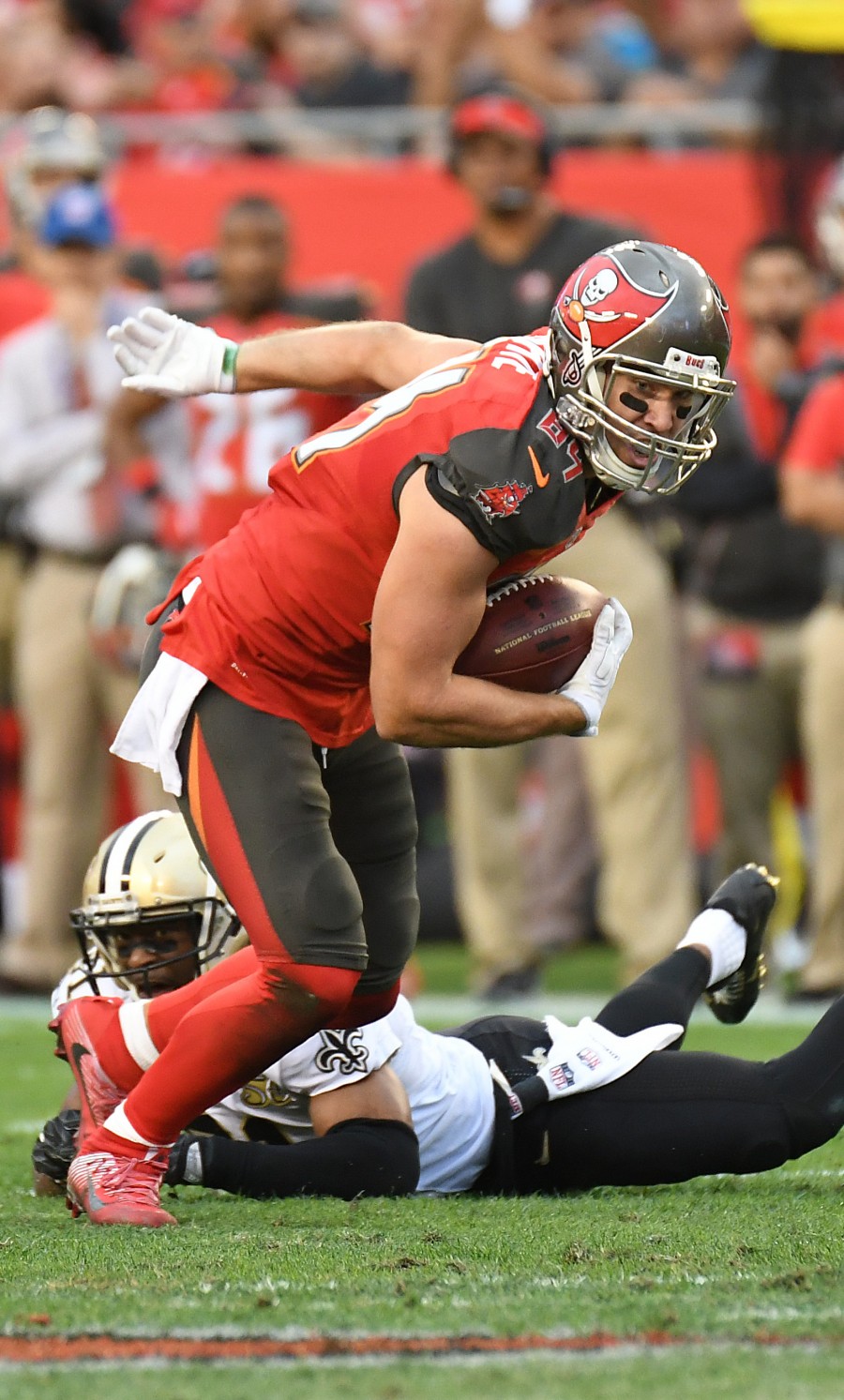 The Buccaneers listened on trade offers for Brate and Howard towards the end of last month, but they didn't get any offers to their liking. Publicly, the Bucs said they were okay with having all three TEs on the roster. Then, before the early May deadline, they exercised Howard's fifth-year option for 2021. This doesn't automatically mean that Brate is the odd man out, or that they'll commit a total of ~$20MM to the position. Howard's option – guaranteed for injury only – doesn't hamper the Bucs' ability to trade him. Also, this surplus of TEs would be opulent, even by Brady's standards.
Howard, ostensibly, holds more trade value than Brate. The Alabama product hasn't lived up to his first-round billing, but he's flashed serious ability and uncommon athleticism for a 6'6″ receiver. The Bills saw that first-hand last year, as Howard went off for six catches, 98 yards, and two scores in Buffalo. And, roughly one year earlier against the Eagles, he got nearly as many yards, just with better efficiency – three catches for 96 yards, mostly thanks to a 75-yard connection with Ryan Fitzpatrick.
Teams aren't sleeping on Brate, either. It's true that he'll turn 29 in July (Howard won't be 26 until November), but he's a proven playmaker and blocker. Between 2016 and 2017, he averaged 52 catches for 625 yards and seven TDs. After that, the Bucs rewarded him with a six-year, $41MM deal, including $18MM guaranteed. He's been slowed by a surgically-repaired hip, but he's more than a year removed from the operating table. It also helps that the Bucs restructured his deal in January. The exact terms of the restructure aren't clear, but he's probably on the books for less than the $4.5MM in guaranteed dollars he was slated for.
Howard wouldn't be especially pricey for other teams, either – his rookie deal calls for a 2020 cap hit of just $3.5MM. The Bucs, meanwhile, would carry a $1.5MM charge for trading him.
The Bucs didn't find any worthwhile deals for them in April, but interest should pick up between now and September. Even after drafting Cincinnati's Josiah Deguara in the third round, the Packers could use a high-end TE to pair with Marcedes Lewis. The Bengals may also want to give the Bucs a call as they look to surround Joe Burrow with extra artillery. The list goes on. Depending on the asking price, the Bucs could have a market of 20+ teams for either Howard or Brate.
Photo courtesy of USA Today Sports Images.
Follow @PFRumors