Two years ago today, former Giants superstar Victor Cruz retired from football. Cruz was still shy of his 32nd birthday, but a string of injuries ultimately slowed down the charismatic salsa dancer.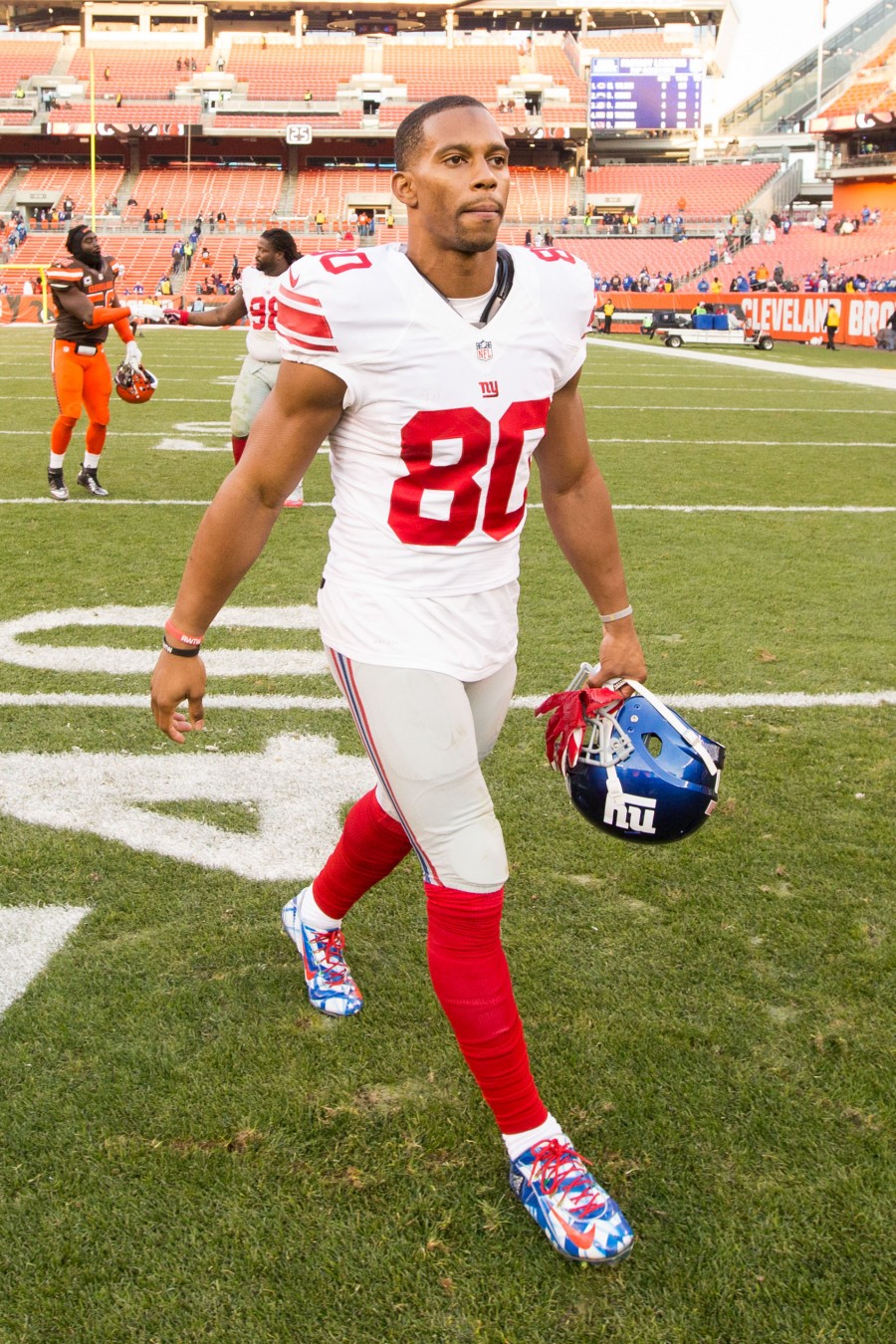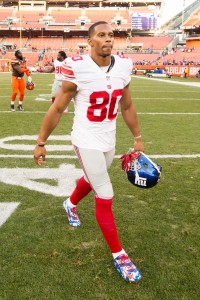 From 2011 through 2013, Cruz averaged 80 receptions, 1,209 yards, and eight end zone salsas per season. The first year in that set basically came out of the blue. Cruz joined the Giants as an undrafted free agent out of UMass in 2010. In 2011, he managed 82 grabs, 1,536 yards, and nine TDs. His 2012 encore wasn't quite as efficient (he posted an 86/1092/10 stat line), but he was still recognized as a vital part of the Giants' passing attack and earned his first career Pro Bowl nod.
Not wanting to risk losing Cruz to free agency – particularly after watching him carve up the 49ers in the NFC Championship Game – the locked Cruz down with a five-year extension worth up to $43MM. Cruz could have gambled by staying on track for free agency after the 2013 season, but the added security of the deal, including nearly $16MM in guarantees, made it a worthwhile tradeoff.
In hindsight, it was the smart play for Cruz. Initially slowed by a heel bruise, he came two yards shy of the 1,000-yard mark in 2013, despite missing two games. Unfortunately, in 2014, the course of his career changed dramatically. A torn patellar tendon ended his campaign after just six games and a calf injury in the following season put him under the knife before he could take the field.
By the time Cruz returned to action in 2016, the Giants' offense was fully focused on Odell Beckham Jr. Meanwhile, Cruz's trademark speed was gone, and so was his longtime mentor Tom Coughlin. Cruz took a pay cut to stay in the fold, but he registered just 39 catches for 586 yards. After that, he moved on to the Bears, only to suffer a season-ending injury at the end of the preseason. When his personal campaign to return to the Giants failed, Cruz called it quits.
Photo courtesy of USA Today Sports Images.
Follow @PFRumors