Carson Wentz is expected to have a new team soon. The disgruntled Eagles quarterback is on track to be traded within the next few days, Adam Schefter and Chris Mortensen of ESPN.com report.
The Eagles are looking for a Matthew Stafford-type trade package, per the ESPN.com duo, who add the Bears and Colts have expressed interest in the five-year veteran. Other teams have inquired about Wentz as well; a trade has been brewing for a few days now.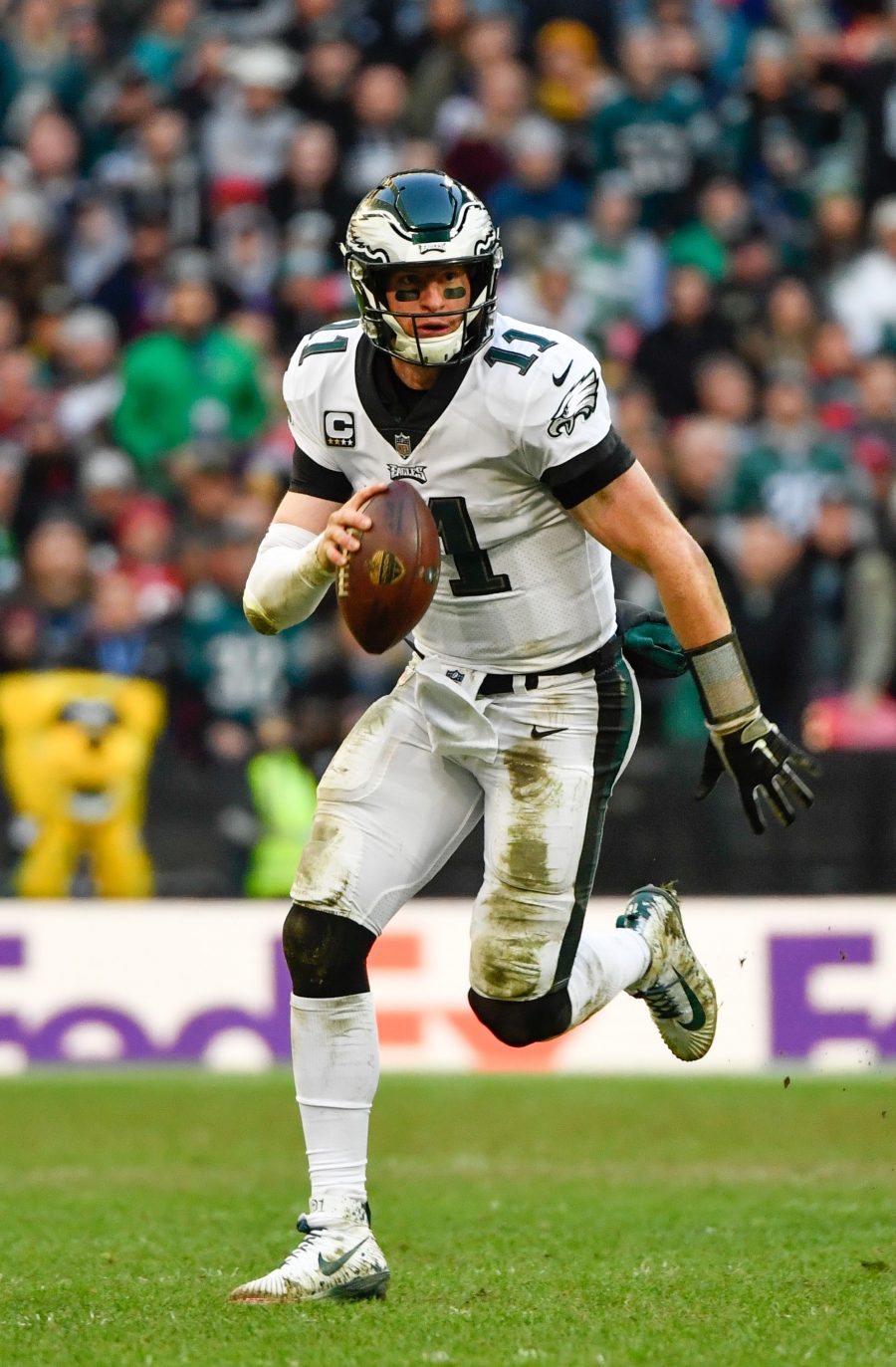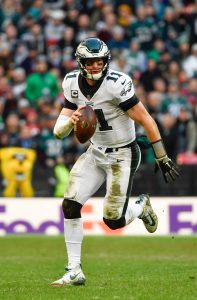 It is not known what other teams have inquired here. Despite heading into his 13th season, Stafford brought a host of teams to the table. The Bears, Broncos, Colts, Panthers, Patriots, 49ers and Washington were in the mix for the new Rams starter. Of these teams, the Panthers and Broncos have been connected to Deshaun Watson. Wentz could prompt offers from some of these teams, but ESPN.com's Jeremy Fowler tweets this market may not be as fierce.
The Stafford deal did well to accelerate Wentz dialogue around the league, per Schefter and Mortensen, who add that some around the league believe a Wentz trade could lay the foundation for more QB swaps — such as a Sam Darnold deal. Several passers have been loosely linked to trades in what has become one of the hottest QB trade markets in many years.
Wentz's 2020 performance and injury history will certainly dissuade teams from putting together a Stafford-type package, though Fowler notes the Eagles are expected to collect a first-round pick for Wentz. The North Dakota State product was dominant in 2017 (first in Total QBR prior to a December 2017 knee injury) and played well despite a decimated receiving corps in 2019.
The Colts certainly add up as a logical destination, having seen Philip Rivers retire. Frank Reich served as Wentz's OC in Philly for two seasons, and Wentz ally Press Taylor is expected to join Indianapolis' staff. The Bears, however, have ex-Eagles QBs coach John DeFilippo on staff. The Colts are projected to hold the second-most cap space, while the Bears are much lower on this list. Chicago will need to make moves to get under the cap, though the franchise has been in need at quarterback for far longer than Indianapolis.
The Eagles continue to insist they would be happy to keep Wentz, per ESPN, but he has not backed down from his desire to leave Philadelphia. The 28-year-old passer's contract runs through 2024, though an acquiring team could get out of the contract after the 2022 season. Wentz is owed $47.2MM guaranteed through the '22 season. However, none of his cap hits through 2024 would exceed $27MM, Field Yates of ESPN.com tweets.
It would be the Eagles eating a sizable chunk of the former MVP candidate's money. Philly would take on an NFL-record (by a considerable margin) $33.8MM in dead cap charges by trading Wentz. Any deal will certainly occur before the third day of the 2021 league year, when Wentz is due a $10MM roster bonus.
The Eagles have the No. 6 overall pick and appear set to have at least one other Round 1 selection and/or a Day 2 pick in this year's draft, were they to seek an immediate upgrade on Jalen Hurts. The Eagles' HC interviews centered around a coach who could revitalize Wentz, and a recent coaching staff meeting produced a consensus that Wentz could regain his Pro Bowl form in Philly, per Schefter and Mortensen. But it appears the Nick Sirianni hire will still precede a major quarterback change in Philadelphia.
Photo courtesy of USA Today Sports Images.
Follow @PFRumors