While the Dolphins have been connected to Deshaun Watson for weeks, indications Miami plans to pursue the dissatisfied Houston quarterback have been elusive. But the Dolphins, as should be expected, are going to be interested if this offseason's top trade target hits the trade block.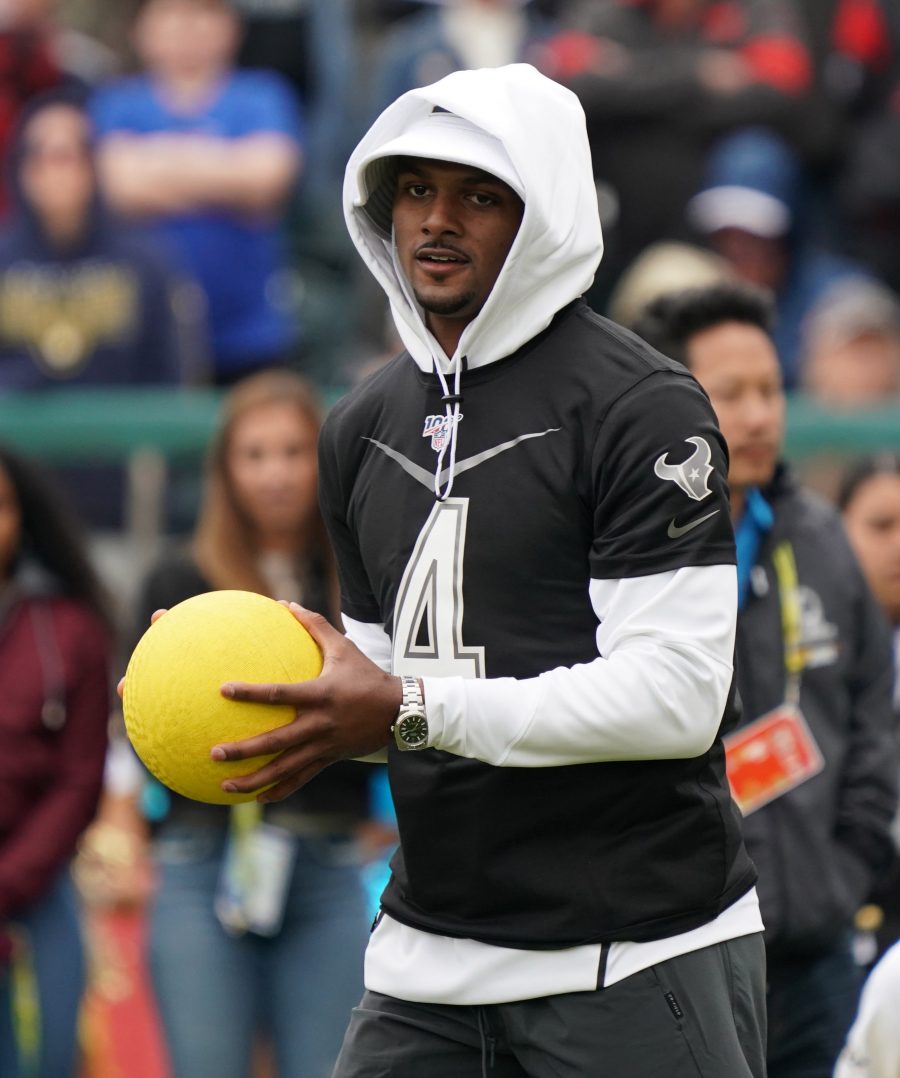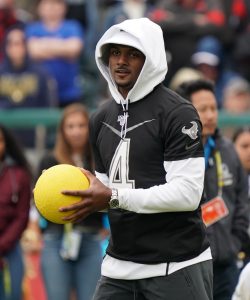 If the Texans make Watson available, the Dolphins expect to be in the mix, Barry Jackson of the Miami Herald notes. Although GM Chris Grier indicated after the 2020 season that Tua Tagovailoa would be Miami's 2021 starter, it stands to reason the Dolphins would pursue one of the league's best quarterbacks.
Multiple reports have pegged Watson as interested in the Dolphins. He is believed to have them at or near the top of his destination list, with the 49ers joining them in that sector. The Broncos and Panthers are interested as well, with the latter taking the interest lead thus far.
Despite having pined for Tagovailoa for nearly two years, the Dolphins make sense as a Watson spot. They have two first-round picks (Nos. 3 and 18) and two second-rounders this year. Though Eric Studesville and George Godsey are the team's third and fourth offensive coordinators during Brian Flores' three-year tenure, Miami's head coach and GM are not on the hot seat. And the team has made tremendous progress since starting a full-on rebuild in 2019.
Miami's built-in recruiting advantages frequently attract free agents, and Watson would profile as one of the top trade targets in NFL history. It could take three first-round picks to acquire the three-time Pro Bowler, and Tagovailoa could head to Houston in such a swap. However, the timing of the deal would affect the Dolphins. If the Texans stick to their guns and hang onto Watson into the summer, the Dolphins lose a key bargaining chip. Miami's best chance of acquiring Watson would be before a draft in which it holds two of the first 18 selections.
Cal McNair and Nick Caserio have insisted Watson is not going anywhere, but the recently extended QB has given no indication he plans to make nice with his rebuilding team. With the Dolphins and Jets holding two first-round picks and the Panthers and Broncos, respectively, in possession of top-10 choices, the Texans would have a better idea of a strong Watson return if they dealt him before the draft. Though, it is certainly understandable the Texans would prefer to exhaust every avenue before parting ways with the most talented quarterback in franchise history.
Photo courtesy of USA Today Sports Images.
Follow @PFRumors