Previously linked to a Deshaun Watson pursuit, the Panthers appear prepared to pry the superstar passer from the Texans. If the Texans make Watson available, Panthers owner David Tepper is "fixed on" the prospect of landing him in a trade, Jason La Canfora of CBS Sports notes.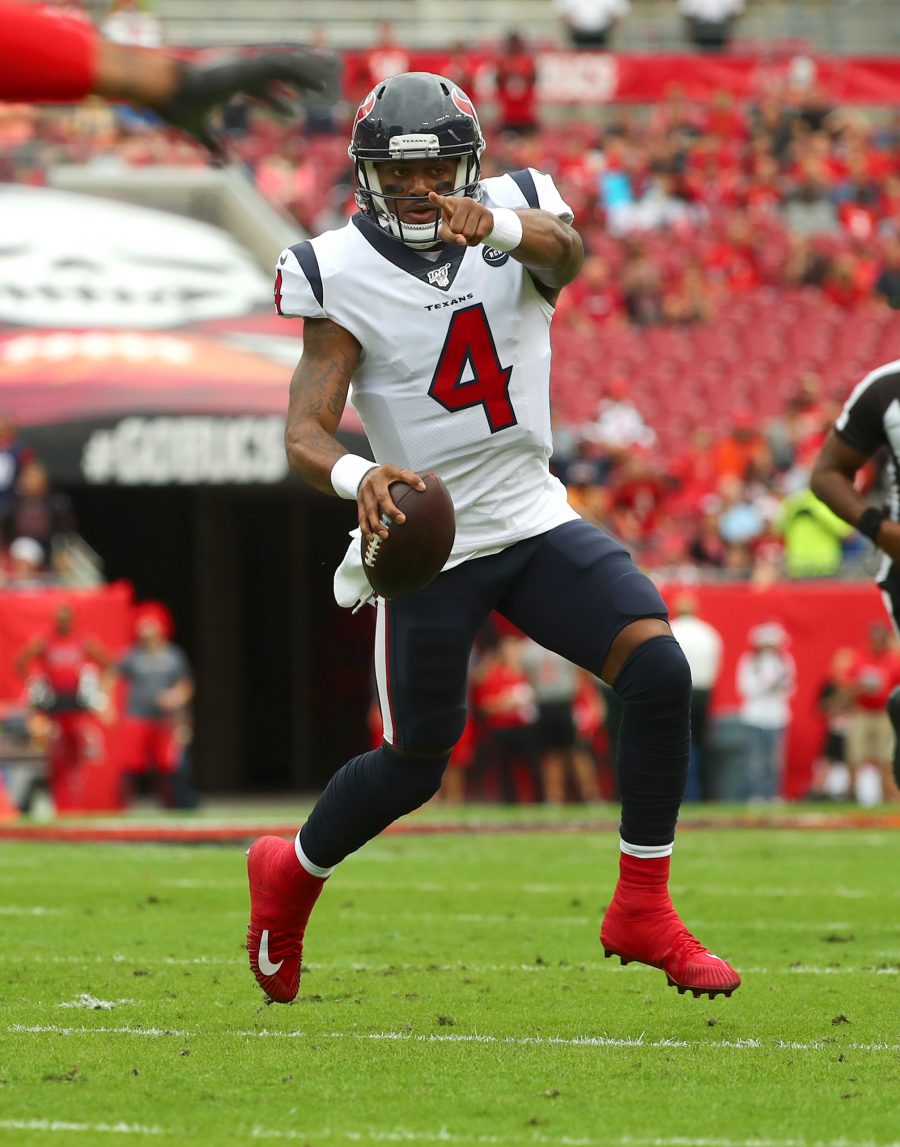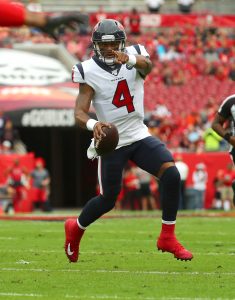 After seeing the Panthers limited at quarterback during his short tenure in power, the Carolina owner wants to see the franchise acquire a game-changing talent at this position. The Panthers are "beyond smitten" with Watson, with Tepper prepared to do what it takes to land the four-year Houston starter, La Canfora adds.
The Panthers do not have the extra 2021 first-round pick that would help them in such a deal, putting them at a disadvantage compared to the Dolphins and Jets, but JLC indicates the Tepper-run franchise would be prepared to offer its next three first-rounders and possibly young players if that is what it required to acquire Watson. If nothing else, the Panthers appear prepared to make other Watson suitors bid highly to land him.
While the Texans have yet to make Watson available, the quarterback is dug in on his stance to leave Houston. The Panthers join the Broncos and 49ers as teams preparing for a Watson run, but thus far, Carolina's reported level of interest surpasses that of Denver or San Francisco. The Jets and Dolphins have also been linked to Watson, who has Miami and San Francisco atop his destination list. It is unclear how the 25-year-old QB feels about Carolina, but he is not expected to be veto-happy with his no-trade clause and did have a rather notable college career in the region. The Panthers are also set to move their practice facility to South Carolina, the state in which Watson won a national championship while at Clemson.
The Panthers offered Teddy Bridgewater and their No. 8 overall pick in a deal for Matthew Stafford, giving more credence to the idea Tepper is seeking an immediate upgrade at quarterback. But Watson is "far and away" the player the owner covets, according to La Canfora. The Texans, should they grant their passer's trade request, would certainly prefer to ship him to the NFC. But it is unclear at this point what the Jets and/or Dolphins would offer. It sounds like those teams will have to surrender plenty to outbid the Panthers.
Follow @PFRumors