Multiple reports over the past few days have indicated that quarterback Deshaun Watson is unhappy with the Texans, and Chris Mortensen of ESPN.com has thrown his hat into the ring. Mortensen says that the rumblings about Watson's displeasure are accurate, and that Watson could even demand a trade (Twitter links).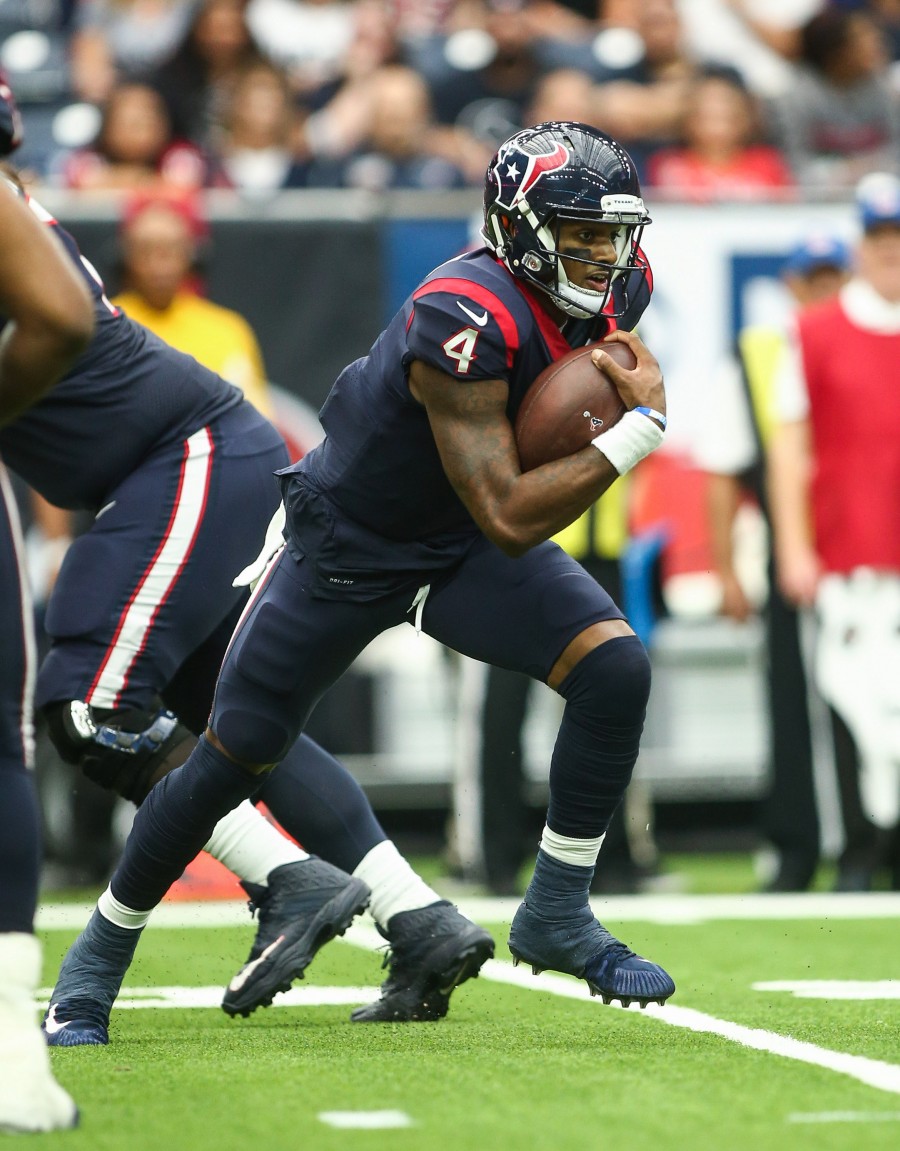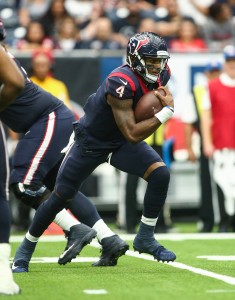 In addition to Watson's concerns about how the Texans' GM search unfolded, which we have already detailed, Mortensen says the three-time Pro Bowl passer continues to be concerned about the team's insensitivity to social justice issues. In Watson's view, that insensitivity manifested itself in the team's decision to not interview Chiefs' OC Eric Bieniemy, who is black, one of the hottest head coaching candidates in this year's cycle, and a personal favorite of Watson's (though Mortensen clarified in a later tweet that Watson's anger is not "strongly connected" to social justice matters and is more related to the state of the franchise).
And according to Adam Schefter of ESPN.com, Watson is not just upset by the fact that owner Cal McNair did not consider the GM or head coaching candidates that Watson endorsed, despite assurances that he would at least take his quarterback's opinions into account. McNair, who spent hundreds of thousands of dollars to have the search firm Korn Ferry assist with the GM and HC hunt, ultimately disregarded the firm's GM recommendations. Korn Ferry tabbed Steelers vice president of football and business administration Omar Khan and current ESPN analyst Louis Riddick as the two most viable candidates for the GM position, but McNair instead forged ahead with Nick Caserio, whom he had been targeting for some time.
Schefter went on to say that Watson, whose anger level on a scale of 1 to 10 was a 2 when the team traded wide receiver DeAndre Hopkins last year, is currently at a 10. While Caserio said in his introductory press conference that Watson is the Texans' quarterback — thereby implying he would not trade him — Watson could certainly make life difficult for Caserio if he chooses to do so.
Interestingly, a Watson trade would not be as damaging to the Texans' books as one might think, given that the Clemson product just signed a massive extension earlier this year. A trade would leave Houston with just $21.6MM in dead money for the 2021 season, and as Mike Florio of Pro Football Talk writes, multiple GMs believe the Texans could acquire up to three first-round picks in a Watson deal.
Watson does have a no-trade clause written into his new contract, but according to Mortensen, he would consider a trade to the Dolphins. Of course, Houston would have had the No. 3 overall pick in the 2021 draft, but it traded that selection, along with its 2021 second-rounder, to Miami as part of the Laremy Tunsil swap in 2019. The Dolphins, who also hold their own first-round selection in this year's draft (No. 18 overall) have the capital and the cap space to get a deal done.
Mortensen suggests that Tua Tagovailoa would head to Houston as part of a Watson trade, which would be a controversial and career-defining move if Caserio were to make it. Obviously, that is little more than speculation at this point, but it appears Watson's feelings towards the Texans will be a major storyline of this offseason.
In related news, Korn Ferry named Colts DC Matt Eberflus as one of the top candidates for the Texans' HC vacancy, according to Albert Breer of SI.com (via Twitter). McNair at least tried to interview Eberflus, but Eberflus turned down the request. Breer notes in a separate tweet that Houston is also eyeing Bills OC Brian Daboll, who has interviews lined up with the Chargers and Jets.
Photo courtesy of USA Today Sports Images.
Follow @PFRumors