A report indicating Russell Wilson was dissatisfied with the Seahawks' offensive line performance led to the quarterback essentially confirming such a stance. The superstar passer said Tuesday he is indeed "frustrated with getting hit too much," via ESPN.com's Brady Henderson (on Twitter).
Wilson has been sacked 394 times in his career, having gone down more than 40 times in every season except his 2012 rookie campaign. He has taken at least 47 in each of the past three seasons. His 8.33% career sack rate is much higher than most of his peers. Wilson took five sacks in Seattle's wild-card loss to the Rams, a game in which he completed just 11 of 27 passes.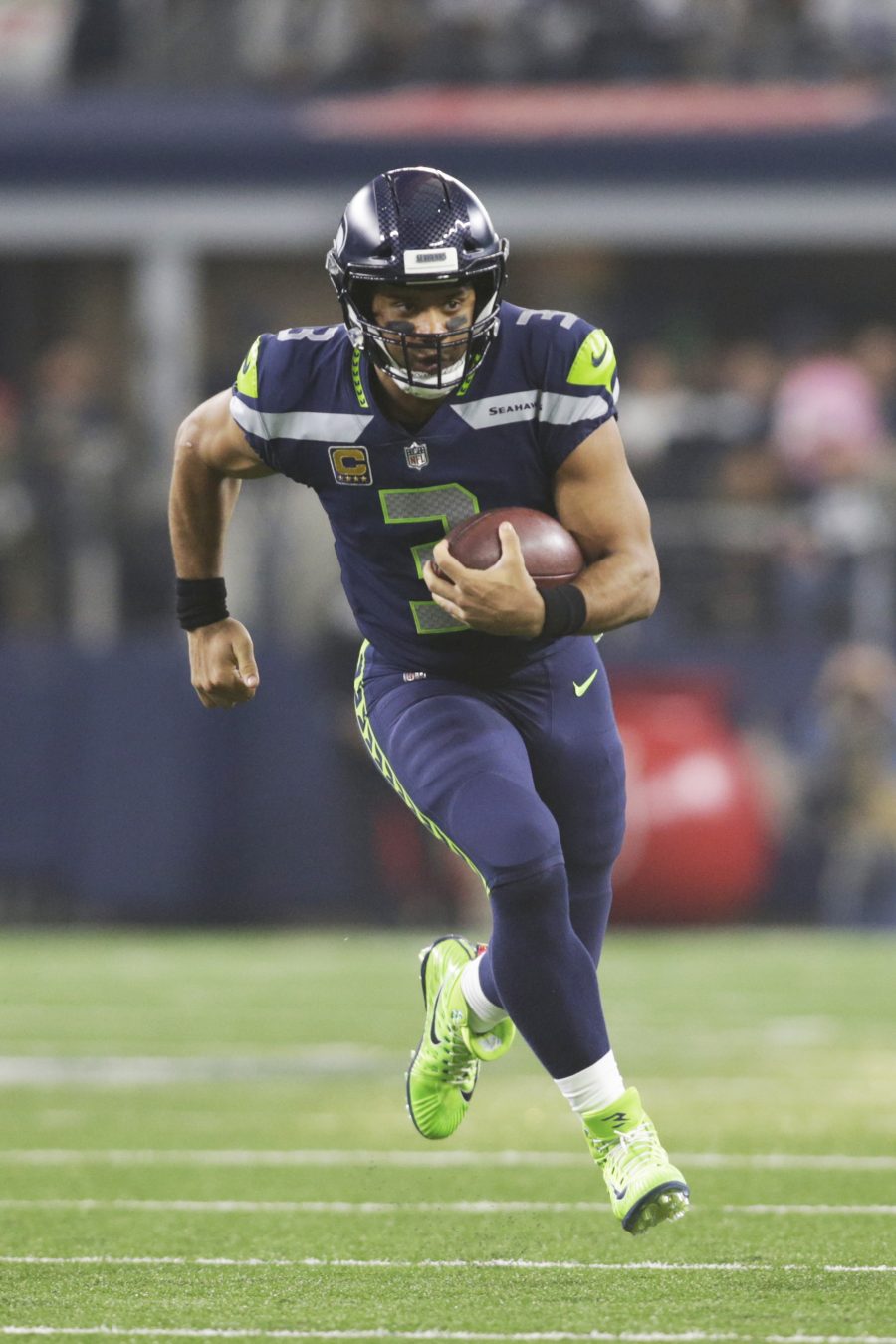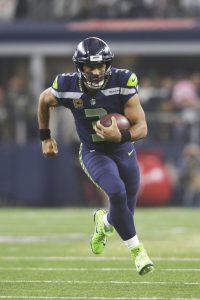 While sacks are not all on teams' offensive lines, the Seahawks have not opted to expend tremendous resources to fortify this position in recent years. In 2020, the team did well by drafting third-round guard Damien Lewis. But beyond he and 35-year-old left tackle Duane Brown, not much is solidified on Seattle's front.
"I've definitely been hit. I've been sacked almost 400 times. We got to get better," Wilson said, via The Athletic's Michael-Shawn Dugar (Twitter link). "I got to find ways to get better, too. Just continue to try and find that. As we continue to go along the process and I think about my career wand what I want to be able to do, it always starts up front, offensively and defensively."
The Seahawks gave Wilson a second extension in April 2019, and his $35MM-per-year contract still ranks third in the league. The team has shut down any trade overtures and included Wilson in its search for a new offensive coordinator — a process that will led ex-Rams assistant Shane Waldron to Seattle. Armed with a no-trade clause, Wilson said during an appearance on The Dan Patrick Show he was not sure if he was available in a trade (video link) but believes the team has "definitely" gotten calls on him.
Wilson, whose "Go Hawks" phrase has become his signature interview-ender, reiterated his enthusiasm for playing in Seattle. But it certainly sounds like he and his camp are applying pressure on the team to make a bigger commitment to the offensive line going into its quarterback's age-33 season.
"I love playing for the (Seahawks). I've loved it for years and lay it on the line every game, and I'm dedicated to that," Wilson said, adding that "it's frustrating" watching Super Bowls. "… If you ask me about the trust factor of it all, I've always put my trust in the Seahawks trying to do whatever it takes to win. Hopefully that will continue. That's a key part. Part of that is how we go about the protection part of it and figuring those little things out like that."
After going to two Super Bowls during Wilson's rookie-contract years, the Seahawks have not been back to the NFC championship round since giving their quarterback his first extension in 2015. The team has parted ways with its Legion of Boom secondary, and Bobby Wagner is the only member of those Super Bowl defenses under contract in 2021. Wilson is under contract through the 2023 season.
Photo courtesy of USA Today Sports Images.
Follow @PFRumors