Faced with one of the more interesting quarterback decisions in recent years, the Jets handed out a nice chunk of cash to Corey Davis to catch passes from either Sam Darnold or a to-be-determined rookie.
GM Joe Douglas is believed to be deciding on keeping Darnold or drafting his replacement at No. 2 overall, where the Jets have been heavily tied to BYU breakout passer Zach Wilson. When Davis signed with the Jets, he received the impression Darnold will be throwing him passes next season.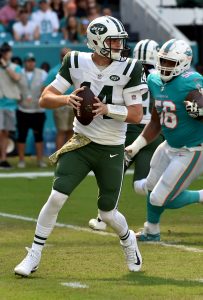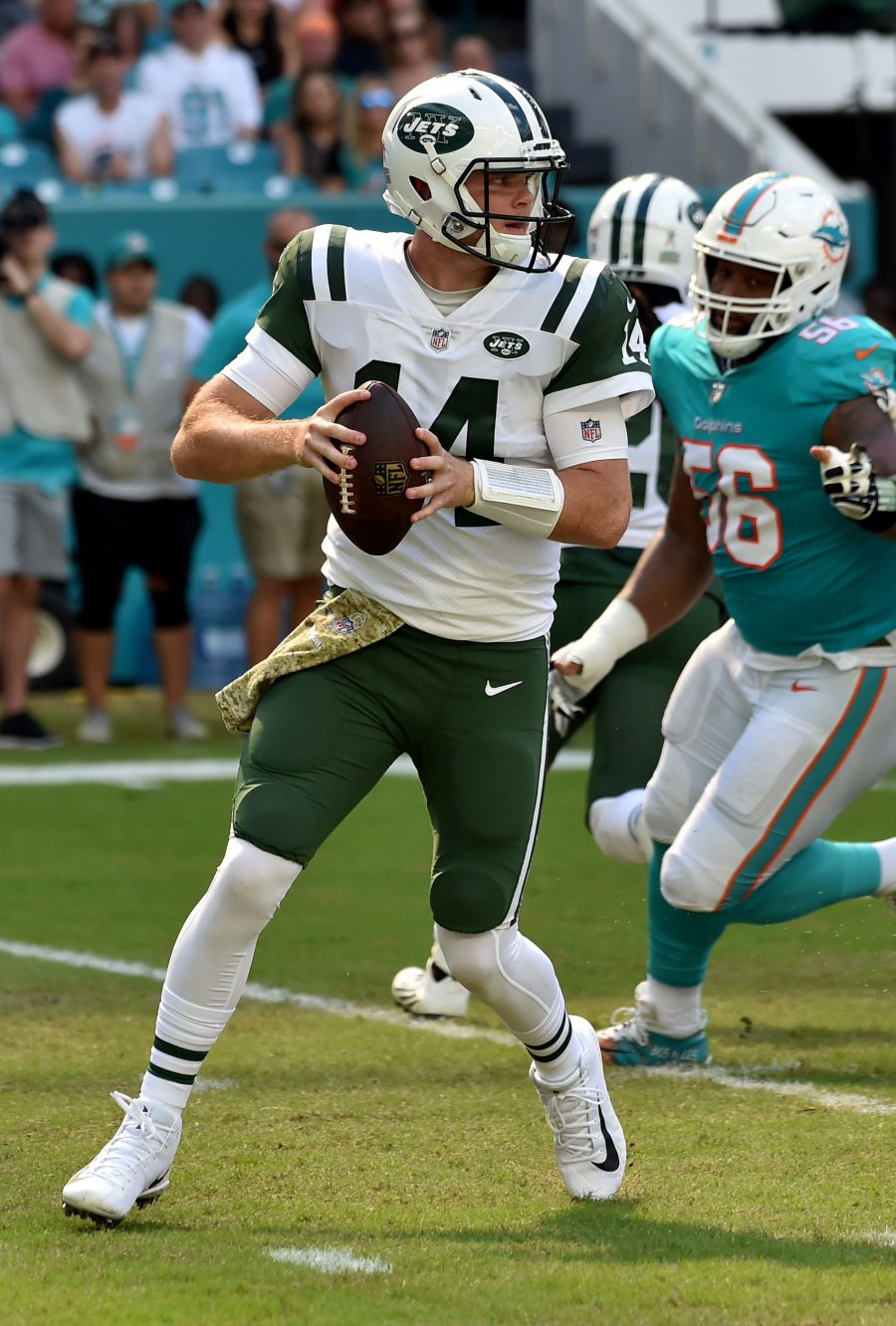 "Obviously, I'm coming with my understanding that Sam is the guy," Davis said, via Rich Cimini of ESPN.com. "That doesn't scare me away at all. I've seen Sam do great things, and I have all the belief in him. Whatever direction they decide to go, it's on me to make sure that I'm ready."
Davis doubled down on this stance when asked again, indicating he signed with the Jets based the understanding Darnold will be back. On one hand, it is understandable for recently signed wide receiver to throw support behind the quarterback under contract. This also could provide some clarity to Douglas' thinking, though the Jets moving to Wilson or Justin Fields should not be ruled out based on their new wideout's comments. With the Jaguars expected to start the draft off with Trevor Lawrence, the Jets' decision headlines the intrigue for this year's class.
The Jets have received several calls on either Darnold or the No. 2 pick, Cimini adds. Multiple teams have discussed Darnold with the Jets. The 23-year-old passer is under contract for one more season but could be retained in 2022 at a fifth-year option price ($18.86MM). The Jets could certainly obtain more for the No. 2 overall pick than Darnold, who has been linked to a second-round pick. But the team passing on taking another QB at No. 2 would place considerable pressure on Darnold to show considerable progress compared to his first three seasons.
Multiple teams have acquired likely 2021 starters since Darnold emerged as a trade chip. Washington and Chicago signed Ryan Fitzpatrick and Andy Dalton, respectively, while Carolina is not believed to be interested in Darnold. Denver has not added at the position but plans to acquire a veteran, and although John Elway ceded his GM reins to George Paton, the longtime decision-maker was a Darnold fan going into the 2018 draft. But the Jets' options for unloading Darnold are not as plentiful as they were going into free agency.
Photo courtesy of USA Today Sports Images.
Follow @PFRumors