With so much talk about this year's top quarterbacks, this would be a good time to cast the spotlight on college football's consensus No. 1 wide receiver. Playing from both the outside and the slot, LSU's Ja'Marr Chase has shown that he can break tackles and ankles with ease. On April 29th, he figures to be one of the first names called in Cleveland.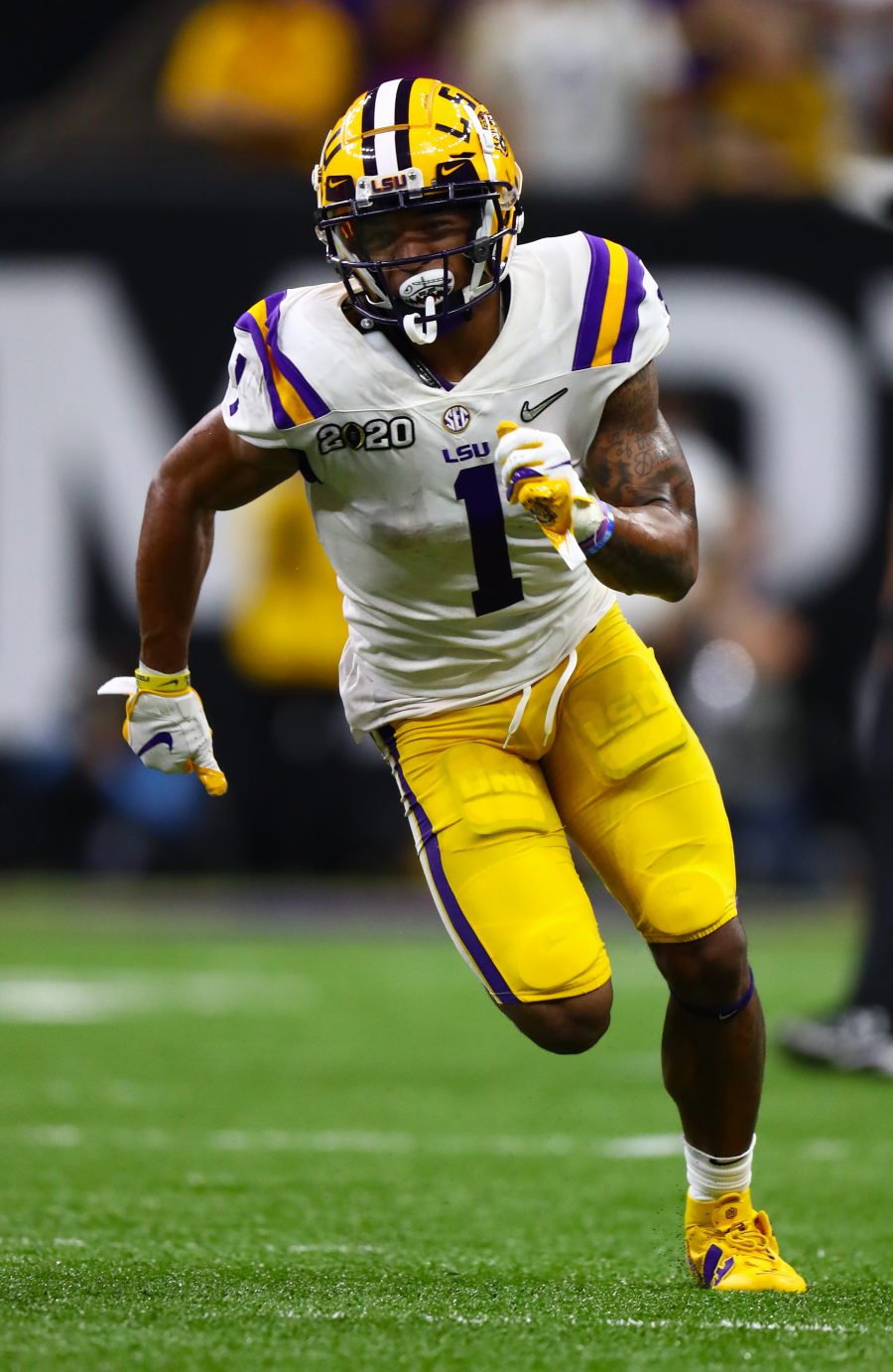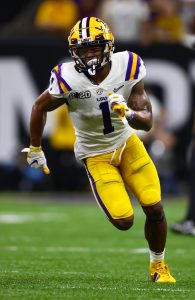 Chase opted out of the 2020 season, though his decision wasn't entirely due to the COVID-19 pandemic. Instead, he was aiming to stay healthy in advance of the draft, but who could blame him? With a promising pro career ahead of him plus millions of dollars from his rookie contract alone, there was little sense in Chase risking an injury. The 6-foot, 208-pounder may have a little rust to shake, but evaluators aren't too concerned.
In 2019, Chase set SEC single-season records in receiving yards (1,780) and receiving touchdowns (20). That same offense produced three skill positions players that went in the first round of the 2020 draft, including Justin Jefferson. As good as Jefferson was, Chase was even better, capturing the Biletnikoff Award as a sophomore.
Based on talent alone, some have Chase slotted as the third-best player in this year's class. Of course, quarterbacks always shift the early makeup of the board, and last week's blockbuster trades may push Chase out of the top five. That's just fine by the Dolphins, who have reportedly been eyeing the LSU Tiger since he was just a cub. After the Jaguars officially select Trevor Lawrence, it's expected that Zach Wilson (Jets) and Trey Lance (49ers) will follow. If the Falcons and Bengals stay put, they're likely to address other needs before delving into WRs.
Barring more trades or early-board surprises, Chase seems destined for South Beach. As the most pro-ready receiver in the draft, many believe that he's on course for an even stronger career than his old teammate.
"I thought Chase was on a different level [than Justin Jefferson]," one scout told The Athletic's Bob McGinn. "Watching what Jefferson did this year (with the Vikings), that just makes me say, 'Good Lord.' Honestly, I thought (Chase) was the best receiver in the class last year."
Follow @PFRumors