Prior to swinging a deal for the No. 3 overall pick in this year's draft — which they have admitted they will use on a quarterback — the 49ers monitored Deshaun Watson's availability, as Nick Wagoner of ESPN.com writes. That's not terribly surprising, as the Niners were reportedly high on Watson's list of preferred destinations, and San Francisco has been connected in some way or another to many of the quarterbacks that were on the trade and free agent markets this offseason.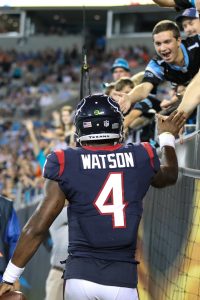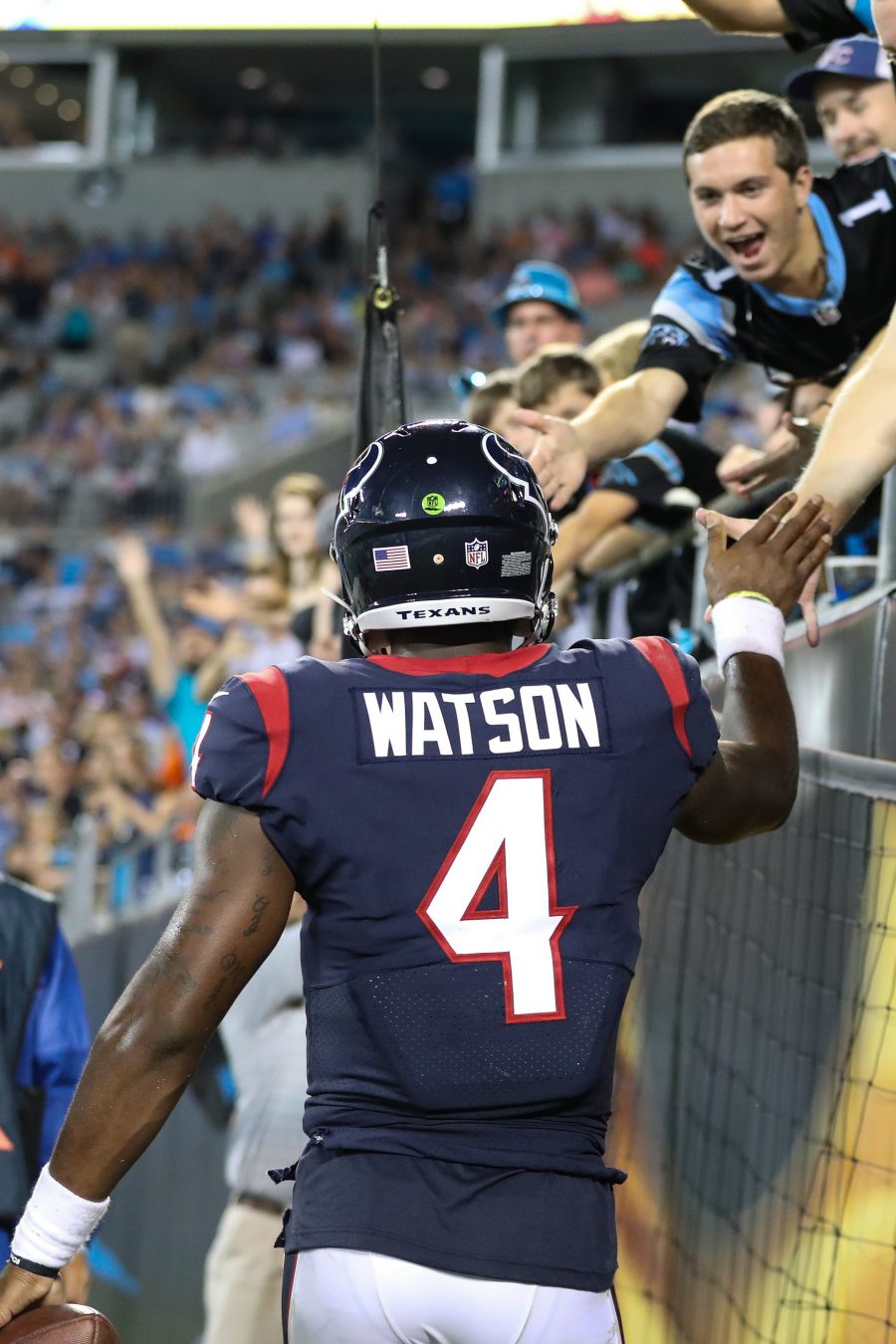 Ultimately, after the club managed to retain key players like left tackle Trent Williams and fullback Kyle Juszczyk, and after Watson's off-field situation made a trade for him infeasible, GM John Lynch approached ownership with the proposal to acquire the No. 3 pick from Miami. Lynch and head coach Kyle Shanahan believe the roster is championship-ready, and while they feel they can win with Jimmy Garoppolo under center — after all, the Garoppolo-led 49ers were in the Super Bowl about 14 months ago — they knew they needed a backup plan given Jimmy G's injury history. And, with the 2022 class of collegiate QBs looking like an uninspiring group at the moment, San Francisco decided the time was right to make a bold move to secure a top prospect who would represent a Garoppolo fallback plan this year and who has a real chance of becoming a top-flight passer down the line.
The fact that the club was looking at players like Joe Flacco and Andy Dalton even after they had initiated talks to make a move up the draft board underscores the fact that the team is not comfortable with Garoppolo on a long-term basis and was considering trading him and replacing him with a different veteran that could have served as a bridge to a younger passer. Of course, a trade for Watson would have obviated the need for a rookie signal-caller, but even if Watson weren't facing legal issues, there would have been stiff competition for his services, if the Texans had chosen to move him at all. While a player like Trey Lance, Justin Fields, or Mac Jones are hardly the sure thing that Watson is, we know that Shanahan prides himself on his ability to get the most out of his quarterbacks.
Garoppolo, meanwhile, was understandably unhappy when he learned that the team was drafting his replacement, and it sounds as if Shanahan made no bones about the fact that 2021 is looking like Garoppolo's last year in San Francisco. As Wagoner writes, Shanahan said Garoppolo ultimately understood the plan to bring him back for "one more go" and "rehabilitate his value" (presumably for a trade in 2022).
"I'm sure Jimmy was a little pissed off from it, just like I would be, too," Shanahan said. "The more mad Jimmy gets, usually the better he gets. (If) Jimmy just gets madder and stays healthy, this is going to be a good thing for Jimmy, too, which could be a great problem for the 49ers."
As for who the 49ers might take at No. 3? Jones is a highly accurate passer, especially on intermediate throws, and boasts a terrific deep ball. In other words, he checks a lot of Shanahan's boxes. He is also said to have high-level football IQ and excellent leadership abilities, and while many pundits have suggested his ceiling is lower than that of Lance or Fields, ESPN's Adam Schefter cites one NFC GM who says teams have Jones graded much higher than the media does (via Dalton Johnson of NBC Sports Bay Area). As such, Schefter says he would not be surprised if the 49ers pull the trigger on Jones.
Photo courtesy of USA Today Sports Images.
Follow @PFRumors