Saquon Barkley's rookie deal is set to expire following the 2022 season, but the Giants running back isn't worried about a lack of an extension. When asked if he'd play the upcoming season without a new deal, the former second-overall pick made it clear that he's only focused about what's on the field.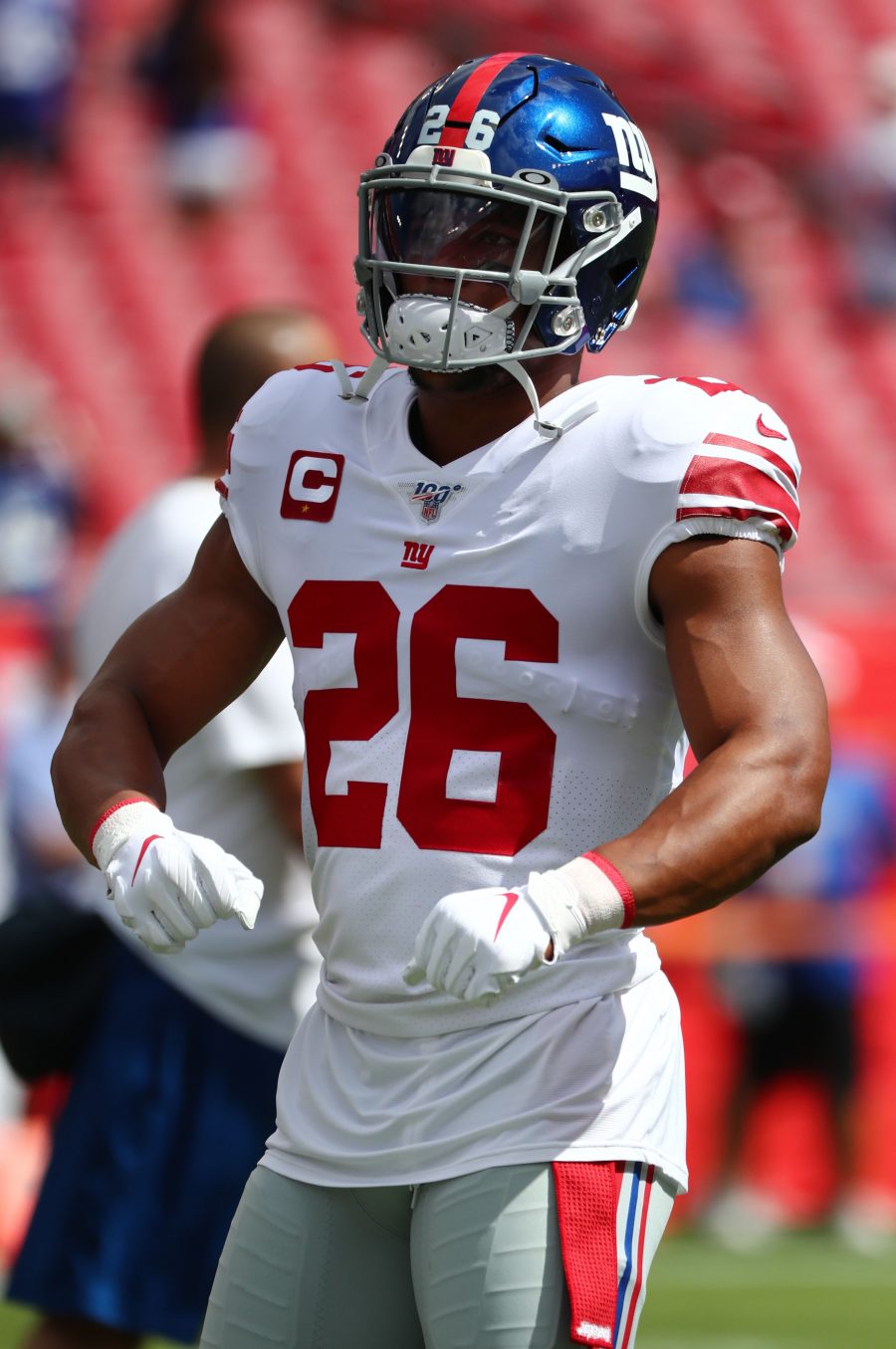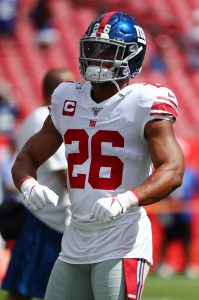 [RELATED: Latest On Giants' Saquon Barkley Plans]
"When it comes to the contract situation that's not even something that's crossing my mind," Barkley said (via Pat Leonard of New York Daily News on Twitter). "I have an amazing agent. Those are things I have conversations with her about. But for me right now, the only thing I'm focusing on is coming here today, working my butt off, and trying to get as ready as I can so when I'm able to get back out there, I'm 110% and I can perform to the best of my abilities for my team."
The 24-year-old is saying all the right things, and it's obviously encouraging that he's focused on his comeback vs. his next contract. However, there's no denying that the financials aren't at least being considered in Barkley's camp. The running back has already dealt with his fair share of injures; a high ankle sprain forced him to miss three games in 2019, and a torn ACL limited him to only a pair of contests in 2020. Another injury would surely hurt Barkley's earnings potential, so it makes sense to grab the money when he can.
Further, Barkley is underpaid at his position, especially for a player of his caliber. The running back has a base salary of only $850K in 2021, with the total-cash earnings (including signing bonus) valued at around $4.8MM. The Giants predictably picked up his fifth-year option, guaranteeing him $7.2MM in 2022, but even that chunk of cash would rank him ninth at his position (in average annual salary).
Barkley could easily make an argument for being paid like one of the top backs in the NFL. Following a dynamic rookie campaign that saw him finish with 2,028 yards from scrimmage and 15 touchdowns, Barkley followed that up with a sophomore campaign where he had 1,441 yards and eight scores (albeit in three fewer games). The former Pro Bowler will be looking to return to his previous form next year, and we recently heard he was rehabbing (but not participating) at OTAs.
Follow @PFRumors