As a string of teams dropped out of the Julio Jones sweepstakes last week, the Titans and 49ers loomed as the All-Pro receiver's most likely destinations. The Titans ended up winning out, landing Jones for a second-round pick and swaps of later-round choices.
Although Kyle Shanahan coached Jones for two seasons in Atlanta, the San Francisco HC pointed to his team's draft capital — heavily impacted by April's Trey Lance trade-up — as a reason why Jones ended up in Tennessee. The 49ers discussed Jones with the Falcons but are not believed to have made a firm offer.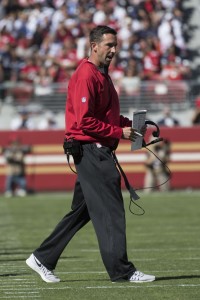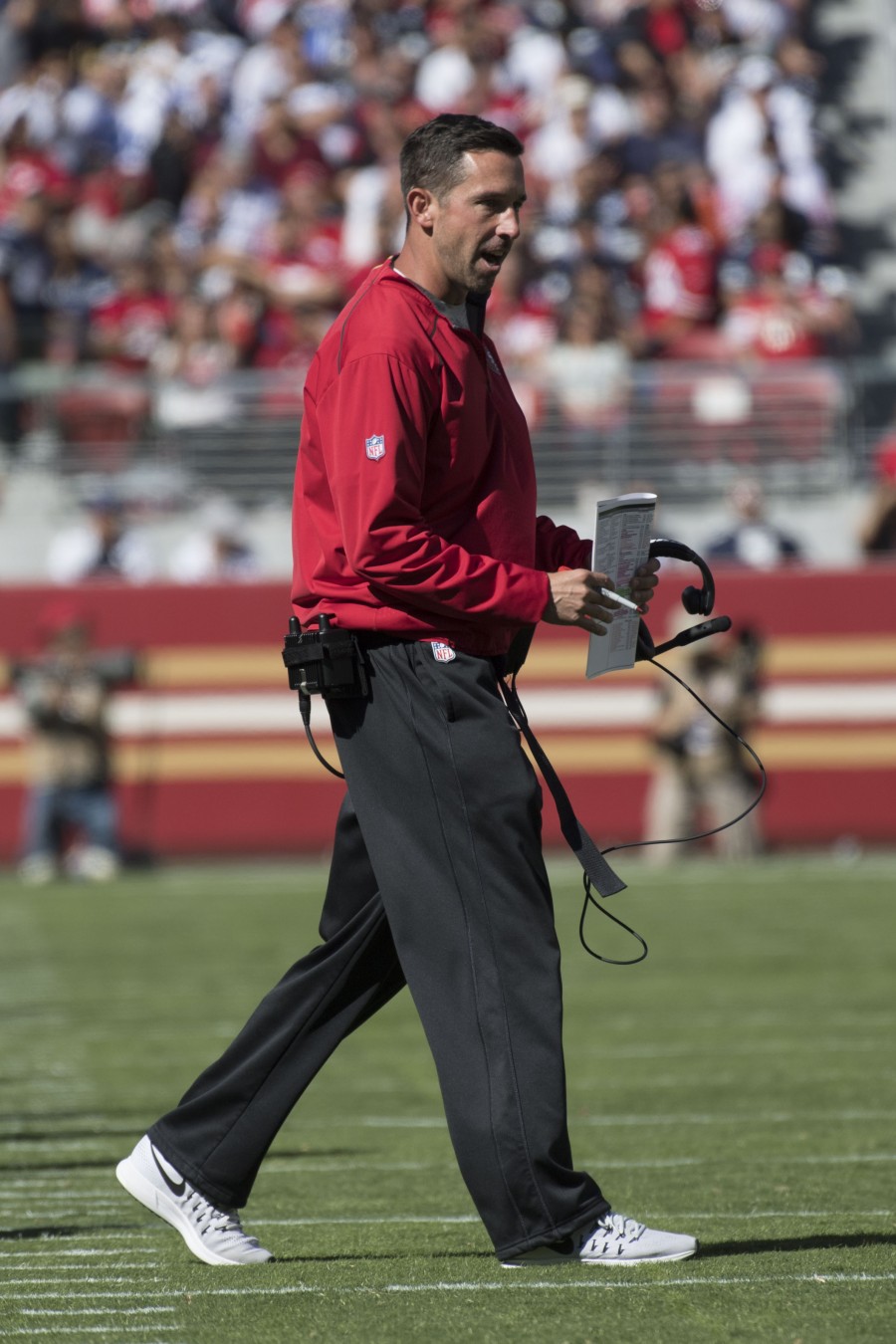 "Everyone knows we don't have a first-round pick," Shanahan said of the 49ers' 2022 draft arsenal, via 49ersWebZone.com. "But what happens when you don't have a second-round pick and a fourth-round pick, and you lose a number of guys in free agency, which you never can for sure count on? Then you end up going into a draft, and you've got to get six new spots, but all you have is a third- and a fifth-round pick. It's kind of tough to build your team that way and to consistently do it."
The 49ers have indeed been trigger-happy with pick-for-player trades in recent years. Prior to unloading their 2022 and '23 first-rounders to move up nine spots for Lance, the team traded third- and fourth-round picks for Emmanuel Sanders at the 2019 trade deadline and shipped third- and fifth-round picks for Trent Williams last April. They did go the other way in 2020 as well, acquiring a first-round pick for DeForest Buckner. But the Lance move ranks as one of the priciest trades in draft history. It will affect how the 49ers proceed going forward.
Deebo Samuel and Brandon Aiyuk are set to reprise their roles as the 49ers' starting wideouts this coming season. They did not play together often in 2020. Jones will team with A.J. Brown to comprise a flashier Titans receiving duo, but tandem is unlikely to be together for too long. Jones being 32 also appears to have played a part in the 49ers not competing with the Titans for him.
"Everyone knows the player [Jones] is, but it's not as simple as that," Shanahan said. "You've got to build a team. It's not just year to year. You've got to build it for the future. … He's going to definitely help Tennessee. And everyone knows how special he is, but you've got to think about the short-term and the long-term, and that's why those things are so risky for everybody."
San Francisco is on track to use lower-profile players alongside Samuel and Aiyuk. The team re-signed ex-Jones sidekick Mohamed Sanu and has veteran Travis Benjamin and former first-round pick Kevin White on its roster. Former Broncos wideout DaeSean Hamilton nearly became a 49er, in a trade that would have cost less than a Jones swap, but his ACL tear scuttled that transaction.
Photo courtesy of USA Today Sports Images.
Follow @PFRumors