The Packers have completed their offseason program but have yet to bring Aaron Rodgers back into the fold. Followers of this year's top NFL storyline can expect to wait a while longer for an end to this impasse.
Rodgers officially became a minicamp holdout last week, incurring more than $93K in fines from missing Green Bay's mandatory June workouts. Nothing that has surfaced this offseason points to Rodgers budging ahead of training camp, and the Packers appear prepared to wait on more talks until then. No resolution between the parties should be expected ahead of Green Bay's training camp, Ian Rapoport of NFL.com notes (video link).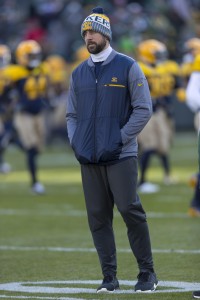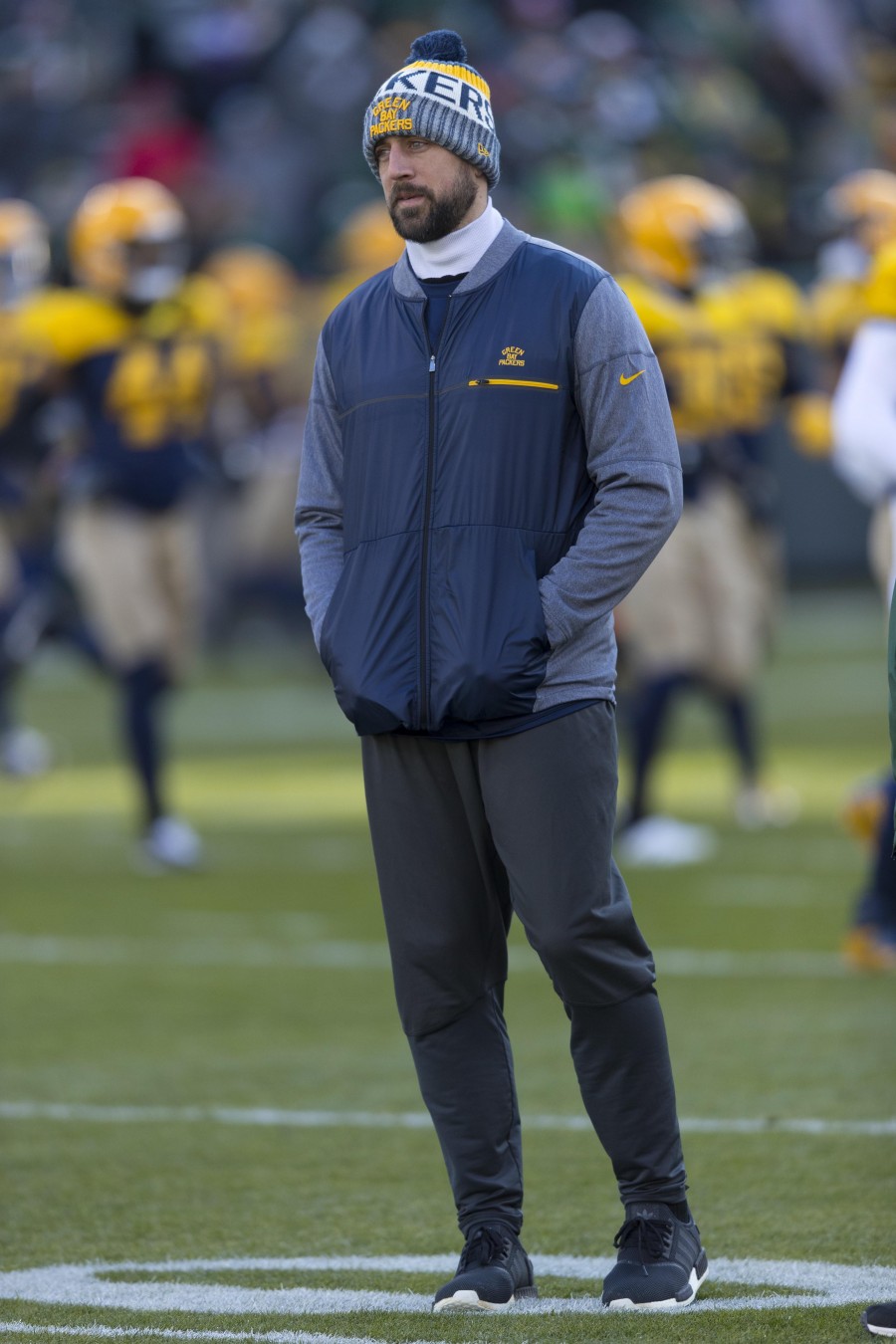 Like most teams, Green Bay is scheduled to begin its training camp July 27. The Rodgers holding pattern lasting until then would further drive speculation the reigning MVP will stick to his guns and never play for the Packers again. Team president Mark Murphy made multiple comments over the past month that certainly did not help the situation with the disgruntled superstar, indicating this standoff has divided the Packers' fan base. He also quoted the late Ted Thompson by calling Rodgers a "complicated fella" last week. The idea that the Packers are bracing for Rodgers' departure has surfaced around the league, John Clayton of 104.3 The Fan Denver notes.
Rodgers' latest salvo came during an interview to promote his upcoming appearance on TNT's The Match. The three-time MVP's "I'm Offended" T-shirt and his alluding to Matt LaFleur's decision not to go for it on the Packers' crucial fourth-and-goal try late in the NFC championship game came after Murphy's comments (via Bleacher Report, on Twitter). Rodgers' one-liner also came a few weeks after he said philosophical differences between he and Packers management created this divide.
Training camp will represent this duel's next phase. The Packers can fine Rodgers $50K for each day he misses. While this holdout is not believed to involve money, the Packers' last-ditch hope may be a bet Rodgers will be unwilling to sit out one of his final prime years. The franchise could take this feud the distance by refusing to trade Rodgers and then unloading him in 2022, when Mike Florio of Pro Football Talk writes teams beyond the Broncos and Raiders may be interested. Rodgers' value could go up if more teams enter the fray in 2022, but a trade for a 38-year-old quarterback who just missed a full season may also feature reduced compensation compared to what the Packers could receive by dealing him on the heels of an MVP season. It is hard see the Raiders not joining the Broncos in a Rodgers derby this year, were one to take place, but they are not presently believed to be interested.
The longer the Packers wait would also cut into time Rodgers would have to learn another team's offense, but trade talks are not believed to have taken place in several weeks. This situation may pause for the next five.
Photo courtesy of USA Today Sports Images.
Follow @PFRumors