In the aftermath of yet another early playoff exit, some are wondering if the Cowboys should move on from second-year head coach Mike McCarthy. While changes are expected at one – if not both – coordinator positions in Dallas' coaching staff, it appears that he is not in danger right now.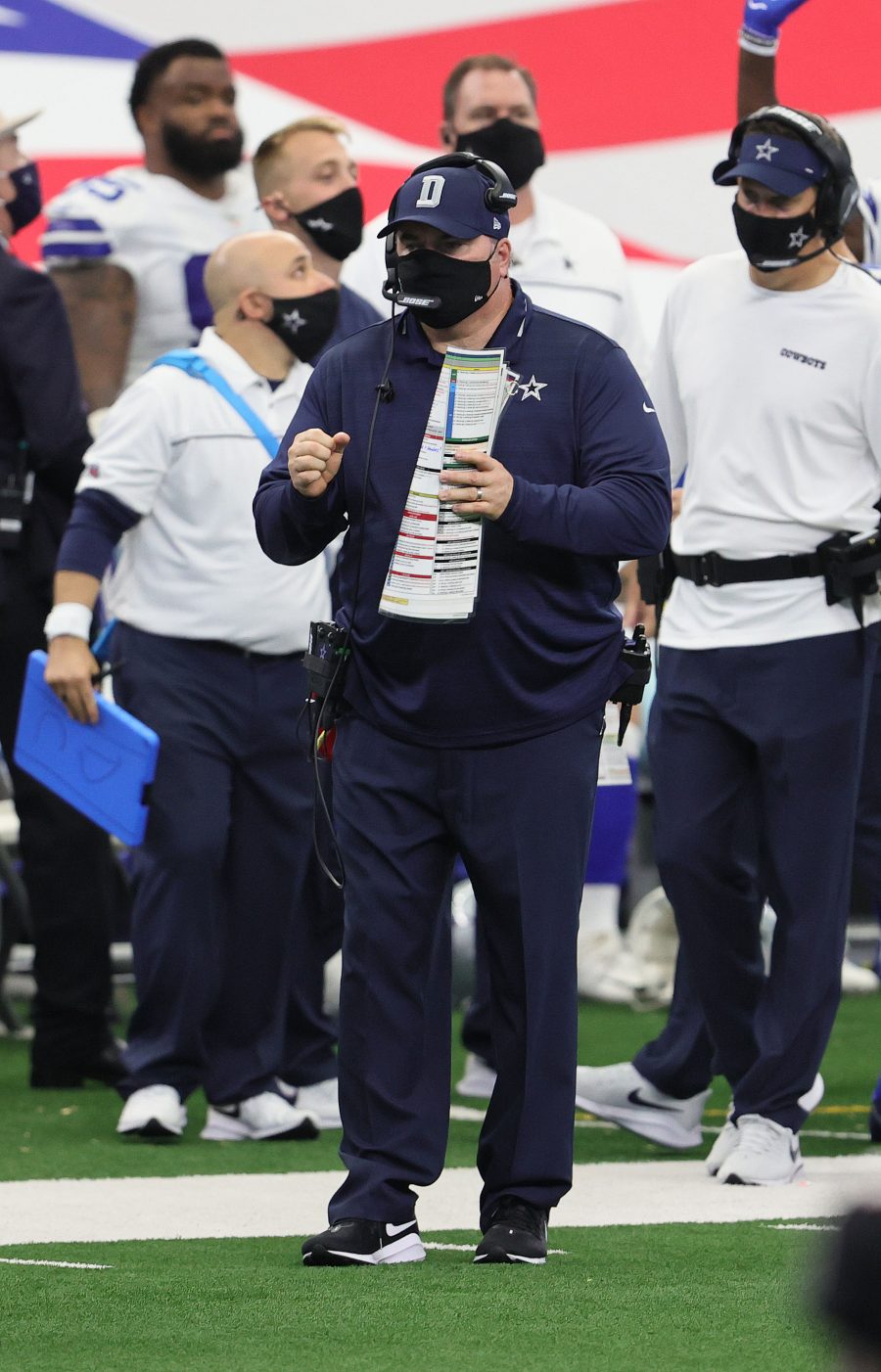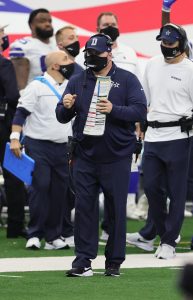 While speaking on 105.3 The Fan, executive vice president Stephen Jones was asked about his confidence that McCarthy would be back. As reported by the Athletic's Jon Machota (via Twitter), Jones' response was: "absolutely. Very confident". In the immediate aftermath of the team's 23-17 loss to San Francisco, owner and GM Jerry Jones said "I don't even want to discuss anything like that at this particular time", but his son's comments today certainly point to McCarthy staying on for at least a third season at the helm.
The senior Jones' overall level of dismay was clear in his other postgame remarks. As ESPN's Todd Archer reports, Jones said, "I'm really disappointed for our fans. They really deserved to see this team advance on into the playoffs", as was expected to an even greater degree of this season's squad. The loss marks the Cowboys' seventh one-and-done appearance in the postseason within a stretch of eleven straight times falling short of the NFC title game.
Public expressions of confidence in McCarthy are hardly new. Stephen Jones stated in December his faith in the 58-year-old to lead the team on a Super Bowl run. After an injury-riddled 6-10 campaign in 2020, McCarthy's second year in charge went much better: a 12-5 record, an NFC East title, and optimism surrounding a loaded offense and surprisingly resurgent defense. Sunday saw an alarming lack of discipline and execution, however, leaving the Cowboys with an early offseason once again.
The aforementioned Machota writes that McCarthy should share a large deal of blame for the loss. He notes that the Cowboys were the most penalized team in the NFL during the regular season, something that was a factor on Sunday as they were flagged 14 times. Wondering aloud if the Cowboys are simply an undisciplined team, Machota writes "they certainly looked like one Sunday. They look unprepared, too. And those things ultimately fall on McCarthy".
It is widely expected that some form of change will be coming on the Cowboys' staff. The list of candidates for the eight head coaching vacancies league-wide includes both OC Kellen Moore and DC Dan Quinn, the latter being touted as the favorite for the Broncos' job. As for McCarthy himself, he provided a similar response to those of his bosses with regards to his job security: "I don't have any concerns. I'm proud to be standing here today. I'm proud of my football team". Considering the ten-year run Jason Garrett had in the role previously, it would not come as a surprise if the Super Bowl XLV champion McCarthy was given a fair amount of leeway in his early years with the Cowboys.
Follow @PFRumors