While they have made a number of big-name additions in recent years, a key core of players and personnel have been present throughout the recent success the Rams have enjoyed. Included among those is general manager Les Snead and head coach Sean McVay, along with All-Pros Aaron Donald and Cooper Kupp. According to Jourdan Rodrigue of the Athletic, each member of that quartet is in line for new or re-worked contracts.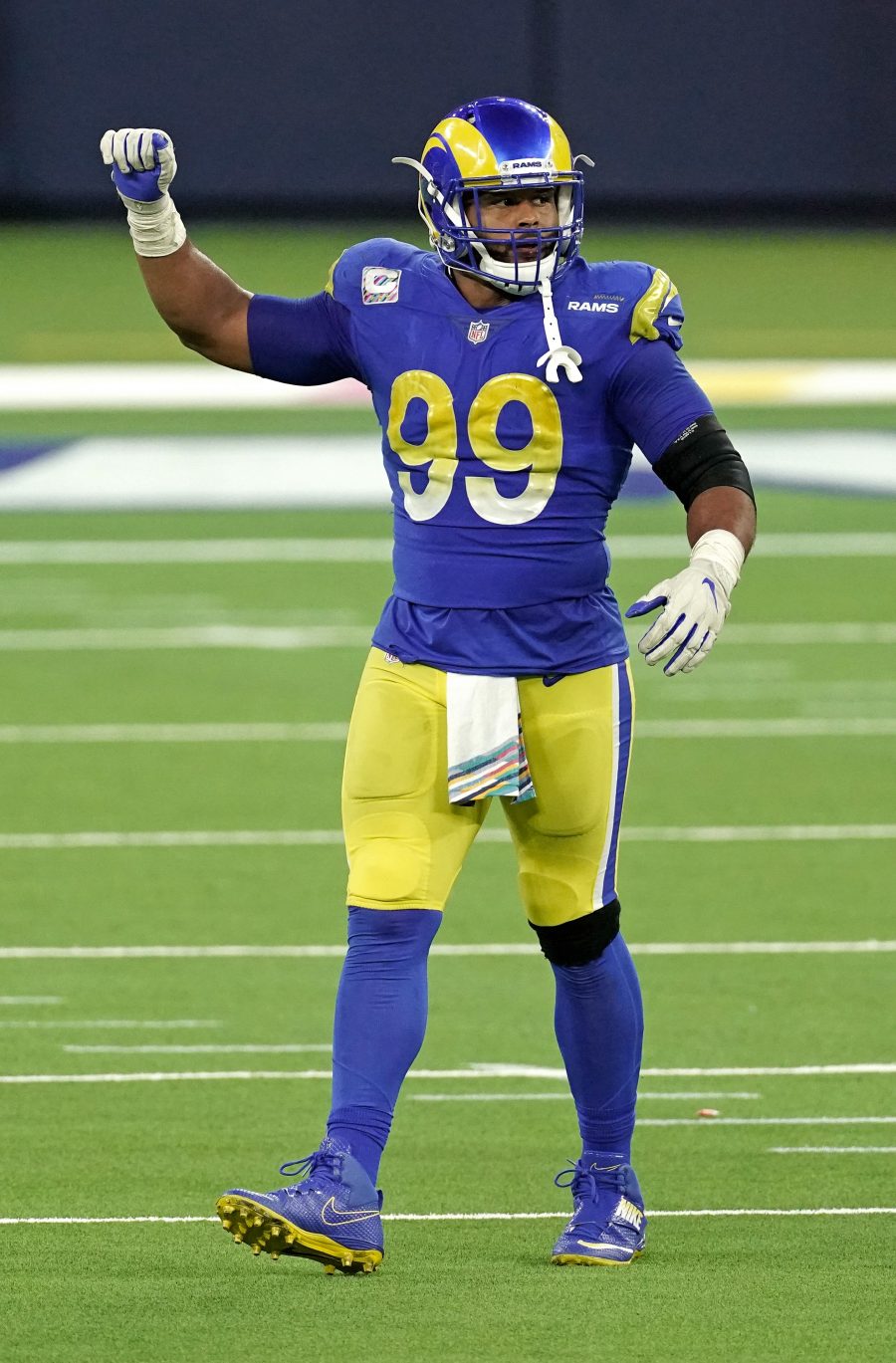 As chief operating officer Kevin Demoff recently confirmed, both Snead and McVay "will receive contract extensions prior to the official start of the 2022 season". It had been known for some time that McVay would be getting a new deal after he confirmed his intention to continue coaching. Likewise, Snead been extended parallel to McVay in recent years, including their joint re-signing in 2019.
"They want to be aligned", Demoff said. "They speak the same language and they see football the same way. They're motivated to build teams together the same way. When you find that partnership, you want to keep it."
As for Donald, Rodrigue reports that "the team is working out a new contract for [him] and expects it to be done soon". The three-time Defensive Player of the Year has three years remaining on his current deal, which he signed in 2018 following a holdout one year earlier. There is optimism a repeat of that will be avoided, as negotiations have "been nothing but positive" for an extension which is thought to represent a large raise on his current $22.5MM-per-year pact.
For Kupp, meanwhile, an extension – or at least a restructure of his current deal – will become the priority after Donald. He has two years remaining on a contract which is set to pay him just over $14.5MM per season. While the 29-year-old isn't "looking to top the [WR] pay charts", as far as the front office is aware, a raise spread out over a longer term is their goal. Doing so could open up some needed financial flexibility, given the addition of Allen Robinson and the teams' ongoing efforts to re-sign Odell Beckham Jr.
While change is inevitable for any team – even Super Bowl winners – it appears much of the Rams' nucleus will be remaining in Los Angeles for the foreseeable future.
Follow @PFRumors