Already attempting to replace one member of the 2018 quarterback class, the Panthers would make sense as a suitor for another. They have been linked to a few quarterbacks as Sam Darnold upgrades, but Baker Mayfield may not appeal to the QB-needy franchise.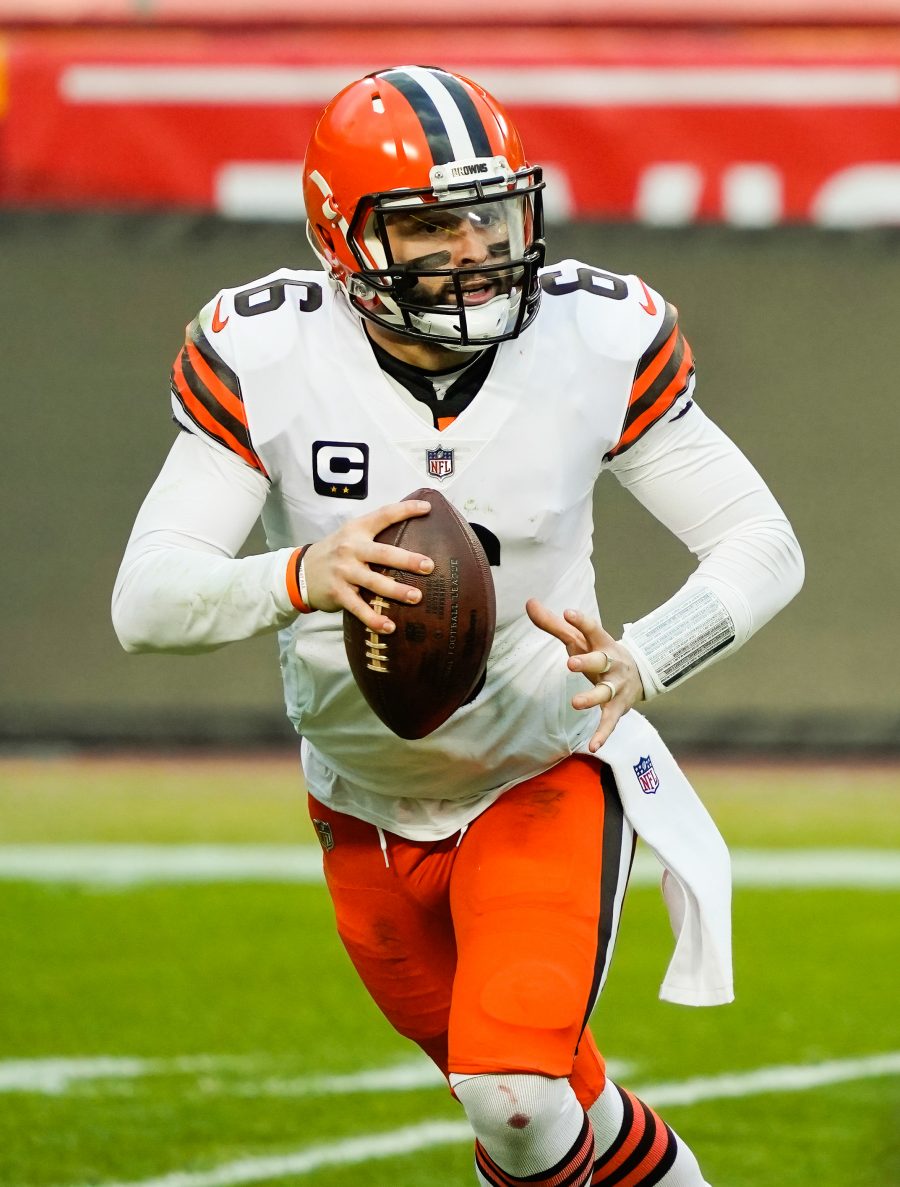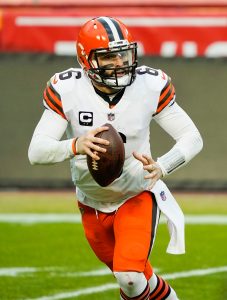 Carolina is not believed to be interested in trading for Mayfield, David Newton of ESPN.com tweets. Mayfield's camp did engage in discussions with the Panthers recently, per The Athletic's Jeff Howe, but it does not sound like anything is brewing (subscription required).
For what it's worth, Mayfield is also uninterested in being traded to the Panthers, Aaron Wilson of ProFootballNetwork.com notes. But with the Colts trading for Matt Ryan and other teams having previously checked off their QB needs, options for the Browns on Mayfield are dwindling.
Like Darnold, Mayfield is attached to a fully guaranteed fifth-year option salary. Both QBs check in at $18.9MM for 2022. Mayfield sought a trade to the Colts, but they were not as interested. The Seahawks have loomed as an interested party, but if the Panthers are not pursuing him as well, the Browns' trade compensation will be limited. The Panthers sent second-, fourth- and sixth-round picks to the Jets for Darnold last year. Despite Mayfield having enjoyed a better start to his career than his 2018 classmate, the former No. 1 overall draft choice is unlikely to fetch that kind of return for the Browns.
The Broncos, Steelers, Commanders, Colts, Saints and Falcons have joined the Browns in making moves to acquire a long-term starter or a bridge QB this offseason. The Buccaneers saw their legendary passer quickly unretire. All this limits the market for Mayfield and Jimmy Garoppolo. The Seahawks make less sense for Garoppolo. Intra-divisional QB trades have happened, in the cases of Drew Bledsoe and Donovan McNabb earlier this century, but are very rare. The Panthers would be a better fit for Garoppolo, but if they do not view he or Mayfield as sufficient upgrades, this is a clear team to monitor in the draft.
Matt Rhule, GM Scott Fitterer and new OC Ben McAdoo went to Kenny Pickett's pro day Monday and were at Malik Willis' Tuesday, Newton notes. The Panthers have been linked to both players. Mike Tomlin, Steelers OC Matt Canada and front office personnel trekked to Willis' pro day, Joe Person of The Athletic tweets. Atlanta and Washington had front office staffers there as well. Holding the No. 6 overall pick — behind the Jaguars, Lions, Texans, Jets and Giants — the Panthers are in good position to be able to select this draft's top QB there. Formerly a higher-profile prospect than either Willis or Pickett, Mayfield remains in limbo after the Browns replaced him with Deshaun Watson.
Follow @PFRumors