After much talk about a new contract being in the works for star cornerback Xavien Howard, the Dolphins have indeed signed him to an extended deal. As detailed by NFL Network's Mike Garafolo (on Twitter), the pact is five years in length and includes $50.7MM in new money.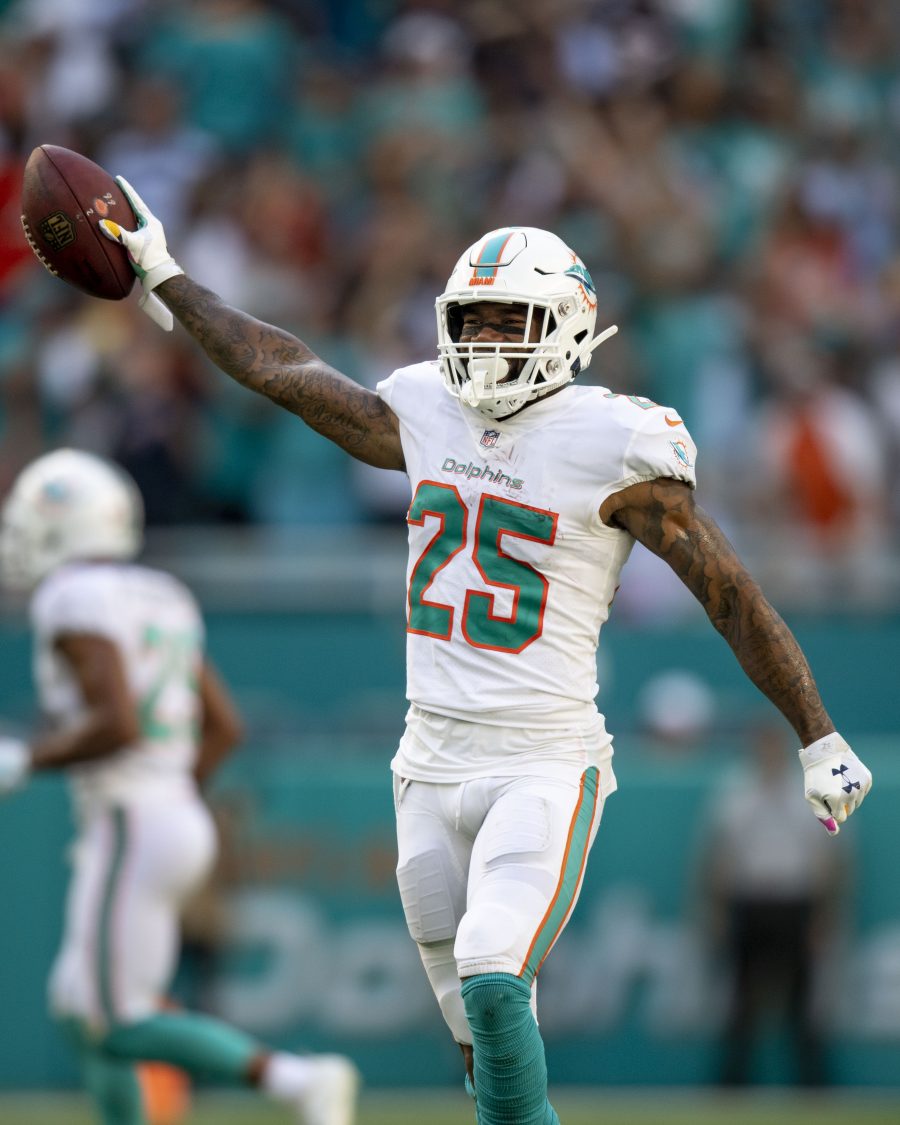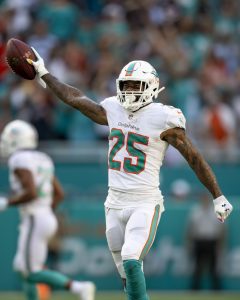 USA Today's Josina Anderson adds the new per-year average that Howard will receive is just over $25.3MM (Twitter link). Per his agent, that figure sets a new record for the most new money gained by a player signing a re-worked contract. Howard previously had three years and $39.3MM on his existing deal, so in all, he is now on the books for the next five seasons at a cost of $90MM. Meanwhile, Field Yates of ESPN reports that the new pact also includes the most guaranteed money ever given to a corner (Twitter link).
The 28-year-old agreed to a restructured deal before the start of last season, and actually re-worked it a second time in November. As Yates notes, those moves came with the understanding that a longer-term contract (and with it, a sizeable raise) was coming relatively soon. That time has clearly now come. After six seasons in Miami, the three-time Pro Bowler has totalled 27 interceptions and 71 pass deflections, leading the league in each category during an All-Pro 2020 campaign.
The $25MM-plus annual average comfortably eclipses the previous record for cornerbacks, held by Jalen Ramsey at exactly $20MM per annum. Pro Football Talk's Aaron Wilson reports that Howard is the first corner to have five seasons' worth of his compensation fully guaranteed. He now also has the unique distinction of becoming the first player to have a contract restructured with four, and now, three, years remaining on it at the time of signing.
This is the second notable financial move the Dolphins have made with respect to their CB tandem. They restructured Byron Jones' contract one week ago to create some financial flexibility while keeping the pair under contract. In other significant news this offseason, Miami has also, of course, added the likes of Tyreek Hill and Terron Armstead.
The Dolphins look to have a much-improved offense in 2022. The backend of their defense, though, will remain the strength of the roster for the foreseeable future with Howard in the fold long-term.
Follow @PFRumors