Carolina's draft plans are becoming foggier and foggier each day as the Panthers are either really running through all of their options or else they are throwing up one heck of a smokescreen. Supporting a rumor we posted almost two weeks ago, Carolina will host NC State offensive lineman Ikem Ekwonu and Mississippi State offensive tackle Charles Cross this Tuesday for their 30 visits, according to Albert Breer of Sports Illustrated.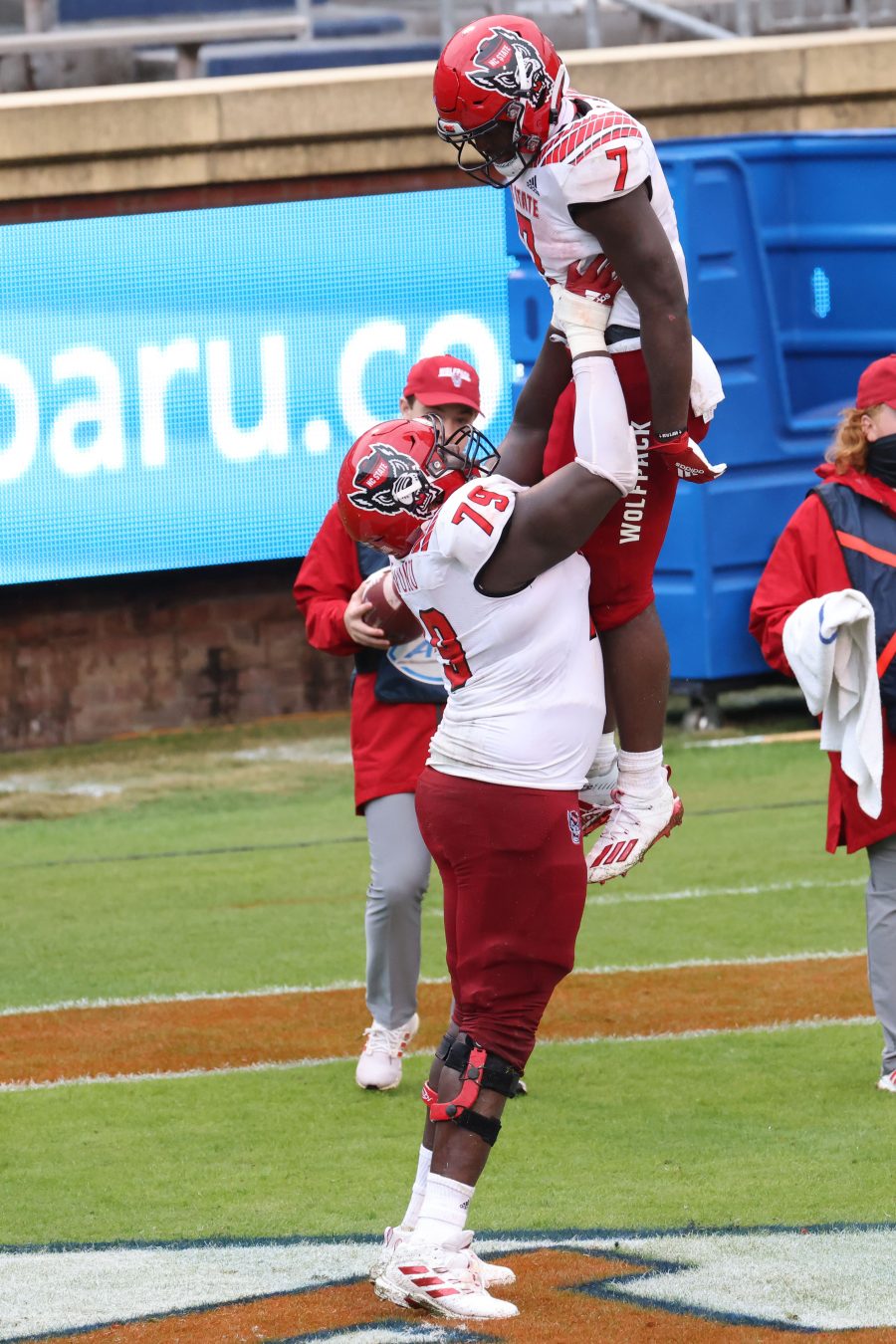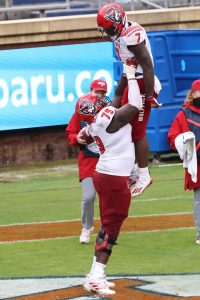 Breer goes on to posit what many have deduced at this point from Carolina's actions: if either of two of the Draft's top offensive linemen fall to the Panthers' first-round pick at sixth overall, Carolina would be expected to pounce at the opportunity to select them. This would fill a huge need at offensive tackle for the Panthers, but would leave another position need behind center unaddressed. The assumption is that, if the Panthers draft Ekwonu or Cross, they would address their need at quarterback by going after a veteran option like Baker Mayfield or Jimmy Garoppolo.
This take seems to be diametrically opposed to multiple other takes we've heard in the last four days alone. On Wednesday, we heard that Carolina was considering trading their No. 6 overall pick to grab a few additional draft picks. Yesterday, we reported on rumors that "the consensus of the people in this league" is that Carolina is going to draft one of two quarterbacks: Malik Willis out of Liberty or Kenny Pickett of Pittsburgh. Six hours later, we reported that the Panthers were reversing course on statements made in March about their lack of interest in Mayfield and, in fact, had the inside track to acquire the Browns' quarterback.
That last report is the only one that lines up with Breer's assertion from this morning. That could either point to some much anticipated clarification on the Panthers' draft plans or it could be some expert mind-trickery by general manager Scott Fitterer and head coach Matt Rhule. Sandwiched between the Giants' two top-seven picks (No. 5 & No. 7), the Panthers' draft needs are not far off from those of New York. So these mind-games could be targeted specifically at one franchise. Those early reports that Carolina would draft Willis or Pickett could've been aimed to put pressure on New York to take a quarterback with their first pick, increasing the odds that an offensive lineman like Ekwonu or Cross falls to them at six. Similarly, the increased reports that the Panthers want Ekwonu or Cross and will sign a veteran quarterback may be aimed to take that pressure off of New York, lulling the Giants into selecting an offensive lineman and giving Carolina more options at quarterback in the first round.
It's a lot to follow and mostly going in circles, I know, but Carolina can afford to focus this much attention on their No. 6 pick because, with no selections in the second or third round, their second pick of the draft comes at the end of the fourth round slotted as 137th overall. While the scouting brass may have plans to acquire extra picks, their current situation makes their decision surrounding the sixth pick their most important decision of the offseason.
I honestly don't know whether to tell you to expect things to get clearer or muddier as we get closer to the 2022 NFL Draft. The idea that Carolina is purposefully driving the narrative could even be proved false and we may find out that they truly have no idea what they want to do. Stay locked in as I'm sure this isn't the last we'll hear out of Carolina in the next week and a half.
Follow @PFRumors