Three years ago today, the Packers re-upped a relatively unknown tight end on their 90-man roster. The move went unnoticed by many, but it proved to be one of the savviest pickups of the offseason. On April 10, 2019, the Packers re-signed tight end Robert Tonyan.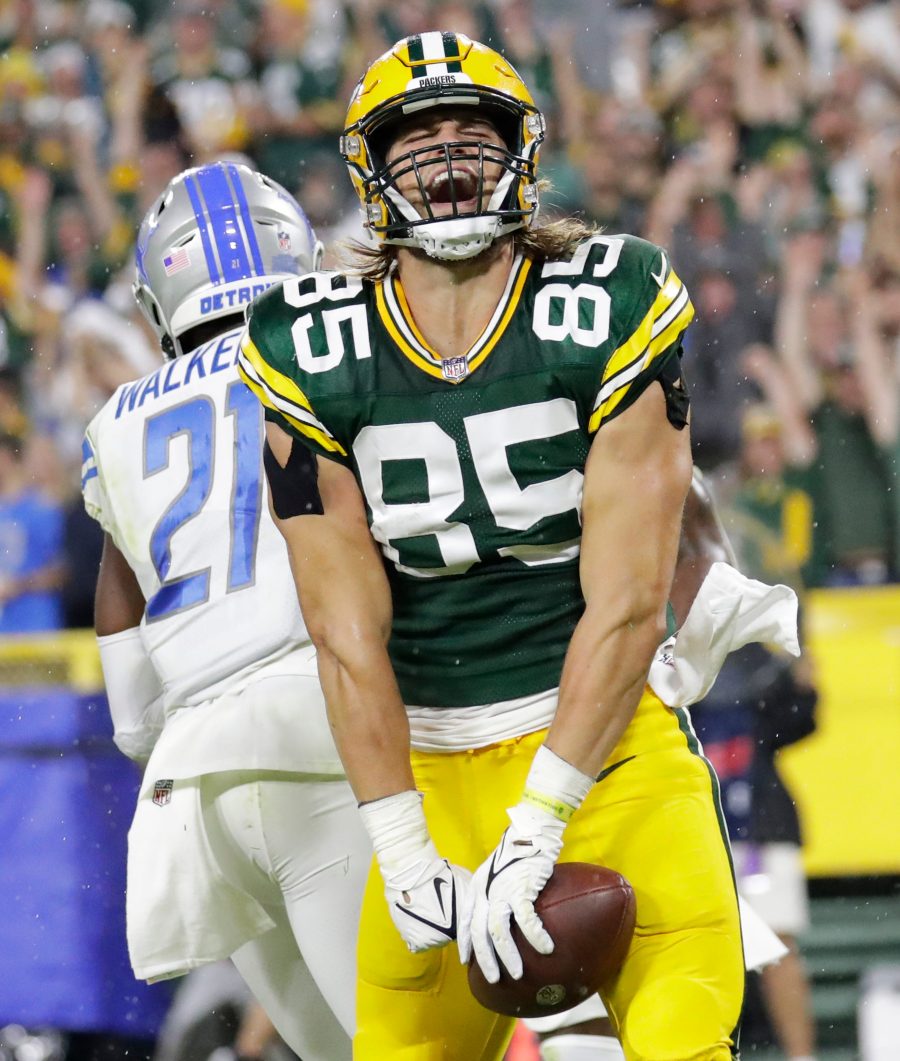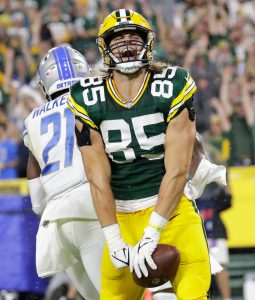 [RELATED: Packers Pursued DeVante Parker]
The Indiana State product went undrafted in 2017, but he managed to secure a lucrative three-year, $1.66MM deal with the Lions. He didn't end up making the regular season roster, and he spent the majority of his rookie year as a free agent before catching on with the Packers practice squad. Following that 2017 campaign, Green Bay retained the young tight end via a futures contract.
Tonyan ended up sticking the team in 2018, appearing in all 16 games. However, other than a memorable 54-yard touchdown catch, the tight end didn't do much on the offensive end, and he ended the season having appeared more on special teams (191 snaps) than on offense (67). Still, the Packers apparently believed in his potential, as they extended him a tender as an exclusive rights free agent. That decision (and the subsequent negotiations) culminated in the minor move that was made three years ago today.
Tonyan's 2019 campaign was similar to his 2018 season; he saw a bit more offensive responsibility, but he still didn't put up notable numbers. Following that season, the Packers made him an exclusive rights free agent once again, and the player ultimately signed the tender.
The tight end rewarded the Packers' confidence with a breakout season in 2020. The then-26-year-old emerged as one of Aaron Rodgers' favorite targets, finishing the season with 52 receptions for 586 yards and 11 touchdowns. He continued producing in the playoffs, hauling in eight catches for 82 yards and one score in two games.
Tonyan was slapped with a second-round tender last year, locking him into a $3.3MM salary for 2021. In 2021, Tonyan got off to a similar start, minus the massive red-zone impact. Unfortunately, his season was cut short by a torn ACL in a Week 8 game against the Cardinals, but the Packers believe that he'll make a full recovery. Despite the uncertainty, Tonyan is back on a new one-year, $3.75MM deal for 2022.
Follow @PFRumors