Jimmy Garoppolo remaining on schedule to resume throwing puts the prospect of a near-future trade on the table. But the ninth-year quarterback's 2022 salary will be an issue for teams in an extreme buyer's market.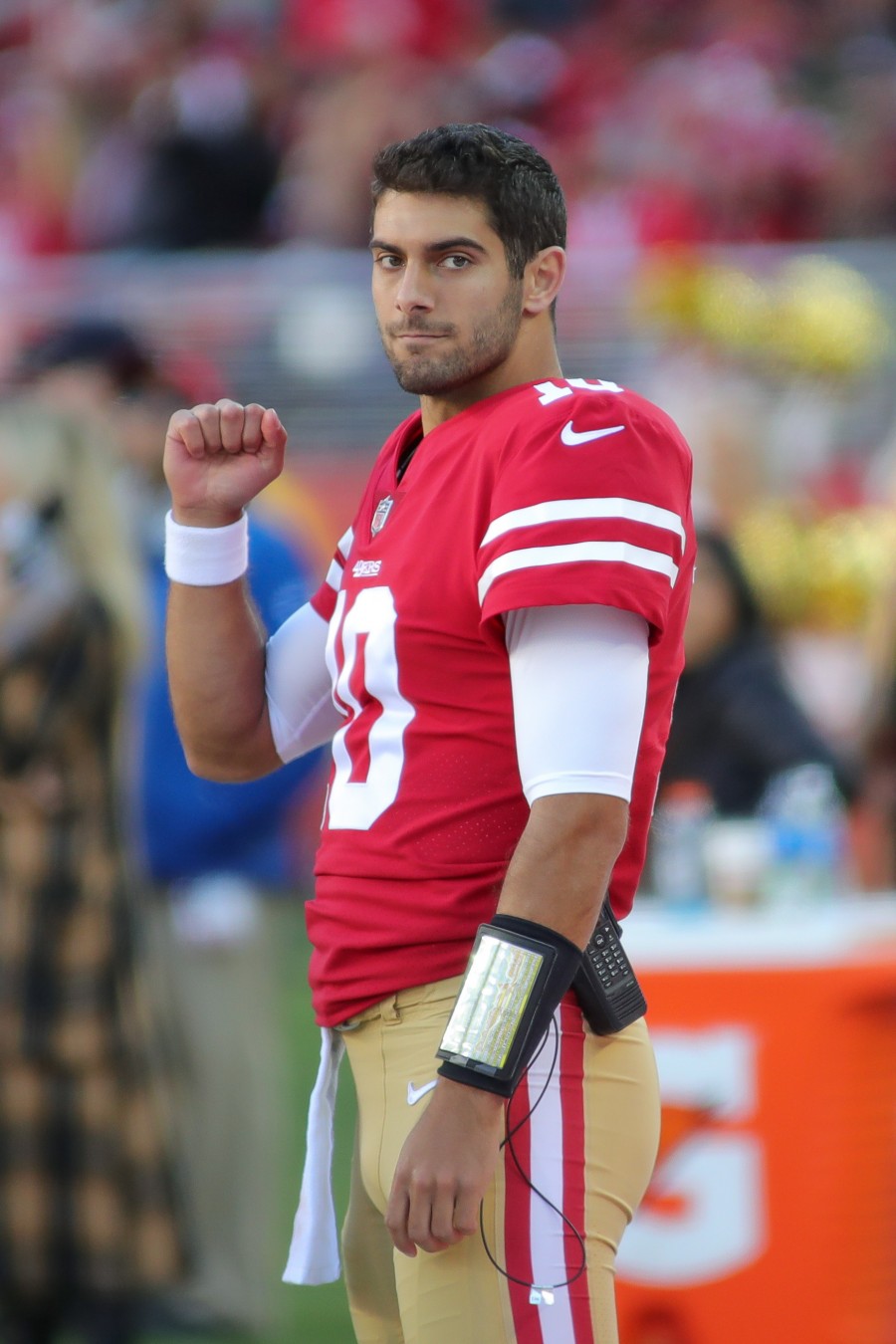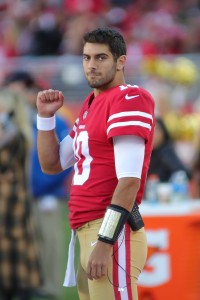 The 49ers QB is due a $24.2MM base salary this season. Garoppolo's injury-prone San Francisco career now including a throwing-shoulder surgery, along with the fact most quarterback-needy teams filled their needs months ago, limits the four-plus-year starter's options. But the 49ers plan to give Garoppolo every opportunity to secure a trade.
The 49ers are planning to allow Garoppolo to negotiate his contract with other teams ahead of any potential trade, Albert Breer of SI.com notes. Only two teams could even absorb Garoppolo's contract without making other moves, and neither the Browns nor the Panthers would take the 49ers QB's salary as is. Carolina is not planning to trade for Garoppolo.
His contract is the lead issue here, though some in the NFC South team's organization are leery of the veteran passer's injury history. But the Panthers and Seahawks, whichever team does not acquire Baker Mayfield, would be interested in the former Super Bowl starter as a free agent. The Texans have moved forward with Davis Mills, but a mid-draft report linked them to Garoppolo, who has a lengthy history with Nick Caserio. The second-year Houston GM has not shown much shyness about acquiring midlevel veterans on short-term deals, either.
A move by the 49ers to give Garoppolo a chance to reduce his 2022 cap number is not surprising, considering the alternatives. John Lynch and Kyle Shanahan said for months the plan is to move Garoppolo, and that will require a contract adjustment. An extension, one that would drop Garoppolo's 2022 cap number, could be palatable to teams. But the group of prospective suitors also could wait out the 49ers, who would see Garoppolo's $24.2MM salary go from non-guaranteed to fully guaranteed come Week 1. That opens the door to the scenario in which the team releases Garoppolo. Cutting the QB before Week 1 would tag the 49ers with barely any dead money, leaving the $25.6MM in additional funds — which could go to Deebo Samuel and/or Nick Bosa extensions.
Garoppolo serving as overpriced Trey Lance insurance does not appear in the cards, though it will still be interesting to see how the second-year QB looks in training camp. The 49ers could also benefit by an injury at another team's camp. Then again, the Browns loom with their QB trade chip. Cleveland and Carolina have been discussing how to split up the four-year starter's salary for weeks. The 49ers will attempt to give Garoppolo's camp the opportunity to do that on its own, adding another wrinkle to a complicated quarterback offseason.
Follow @PFRumors