The Commanders have come to terms with two defensive draftees. Both second-round defensive tackle Phidarian Mathis and fourth-round safety Percy Butler agreed to terms on their four-year rookie contracts Tuesday. This concludes the Commanders' draft signings for 2022.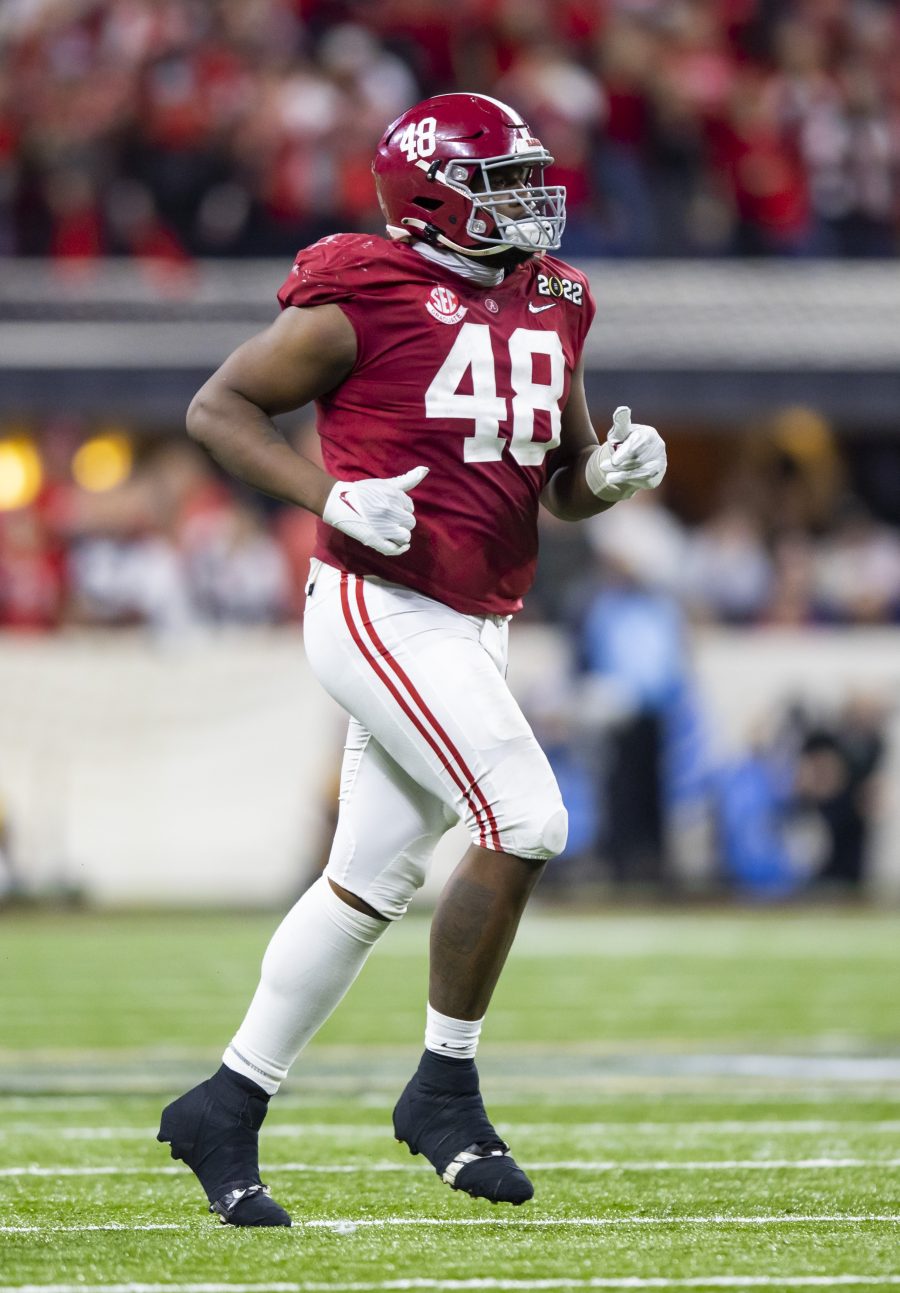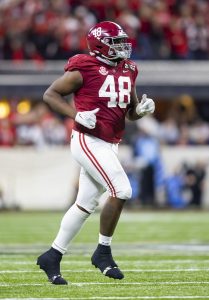 Washington's decision to select Mathis 47th overall not only floods its interior defensive line with ex-Nick Saban charges, but it inserts uncertainty into Daron Payne's future in the nation's capital.
Mathis is just one year younger than Payne, at 24, despite coming into the league four years later. But he is now signed through 2025, joining Jonathan Allen as Washington DTs inked to long-term deals. Payne is going into a contract year. While Washington has made no secret of its desire to extend Terry McLaurin, Payne extension matters have been much quieter.
Mathis enjoyed a breakout senior year at Alabama, registering nine sacks. Although the 312-pound D-tackle also played a key role for the 2020 national championship Crimson Tide edition, Mathis upped his stock considerably last season. Mathis could mix in as a backup this season, for a Washington team that lost Matt Ioannidis and Tim Settle this offseason, but Payne's contract status will play a major role in his future.
Butler came off the board in the 113th spot. He joins a Commanders team that released veteran safety Landon Collins. The team still has starter Kamren Curl and brought back Bobby McCain in free agency, however. A Louisiana product, Butler figures to provide depth as a rookie.
Here is the 2022 Washington draft class:
Round 1: No. 16 (from Colts through Eagles and Saints) Jahan Dotson, WR (Penn State) (signed)
Round 2: No. 47 (from Colts) Phidarian Mathis, DT (Alabama) (signed)
Round 3: No. 98 (from Saints) Brian Robinson, RB (Alabama) (signed)
Round 4: No. 113 Percy Butler, S (Louisiana) (signed)
Round 5: No. 144 (from Panthers through Jaguars): Sam Howell, QB (North Carolina) (signed)
Round 5: N0. 149 (from Panthers) Cole Turner, TE (Nevada) (signed)
Round 7: No. 230 Chris Paul, OG (Tulsa) (signed)
Round 7: No. 240 (from Eagles through Colts) Christian Holmes, CB (Oklahoma State) (signed)
Follow @PFRumors