We were very close to not having to write this Stock Watch. In mid-March, free agent defensive tackle Larry Ogunjobi signed a deal to join new head coach Matt Eberflus and new general manager Ryan Poles in Chicago. A failed physical led the Bears to call off the agreement, returning Ogunjobi to free agency.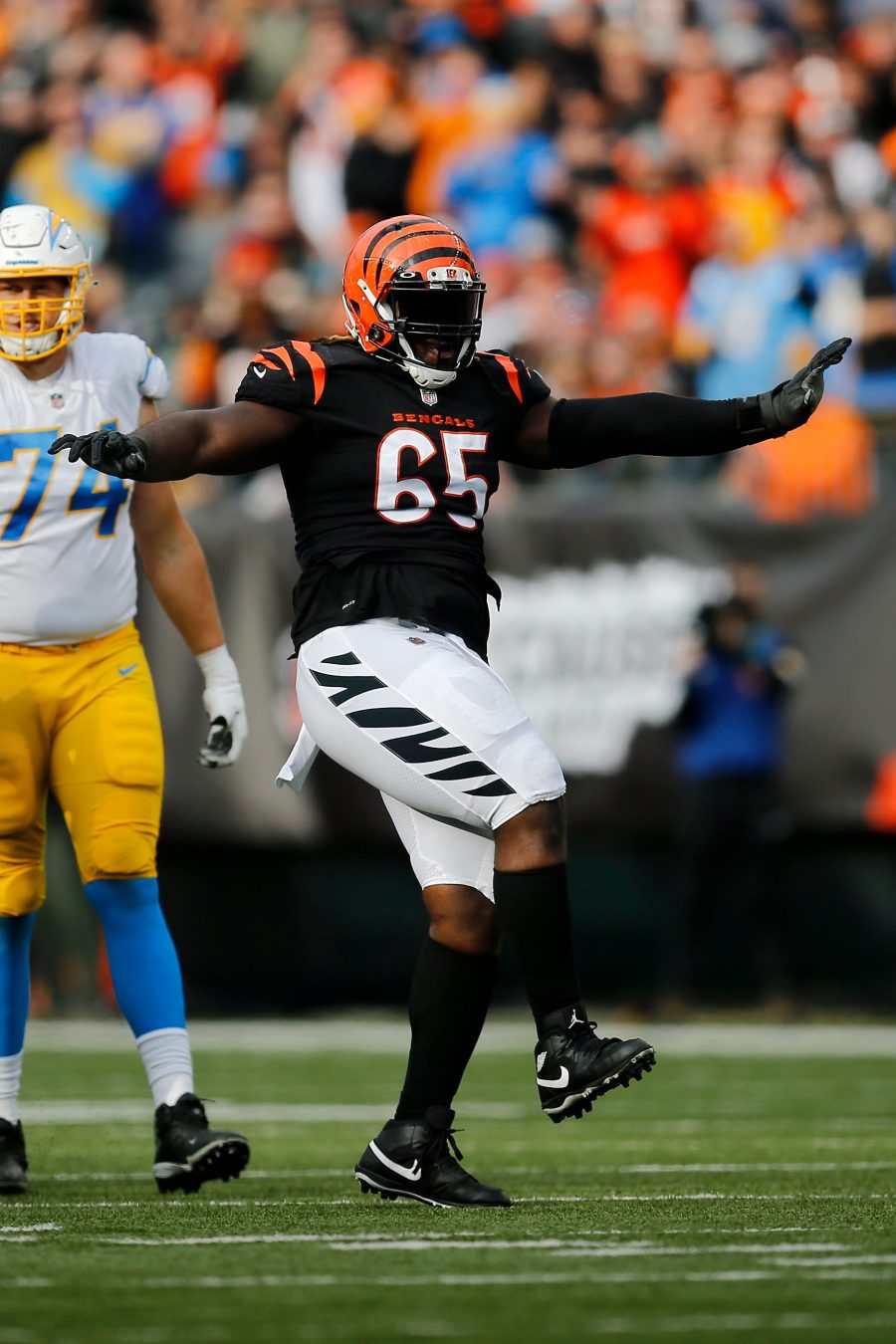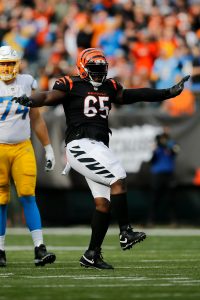 "As I said before, Larry Ogunjobi embodies everything we are looking for in a Bear," Poles said in a statement. "He is a special person and player. During the league's negotiating window earlier this week, we agreed to terms with him, subject to him passing a physical here. After a standard and thorough physical and medical review with Larry yesterday afternoon, our medical team deemed him to have failed his physical and, therefore, unfortunately, we are not signing him today. This is difficult and it is emotional for everyone involved, but ultimately is what is in the best interest of protecting the Chicago Bears."
Ogunjobi's second free agent deal was set to earn $40.5MM over three years. He would have been entitled to a guaranteed $26.35MM at signing. Compared to his one-year, $6.2MM deal with Cincinnati last year, Ogunjobi was set for a substantial raise. Now, the 28-year-old is back on the market, searching for his next home.
Ogunjobi was a third-round pick out of Charlotte in 2017, getting drafted by the Browns. As a rookie, Ogunjobi was a rotational player. He played in 14 games, earning one start. Ogunjobi recorded 32 tackles, 1.0 sack, and 4.0 tackles for loss as a rookie.
He was named a starter on the line in his sophomore season and held down the job for the rest of his rookie deal, only missing two regular season games over his three years as a Browns' starter. His second and third seasons were nearly identical. In each year, he recorded 5.5 sacks and 10.0 tackles for loss. His stats dropped a little bit during his last year in Cleveland, but over his last three seasons with the Browns, he totaled 148 tackles, 13.5 sacks, and 25.0 tackles for loss.
Ogunjobi signed with the Bengals last offseason on the one-year deal mentioned above. Ogunjobi got back to his normal ways with his best season to date. He recorded 49 tackles, but added 7.0 sacks and 12.0 tackles for loss. Ogunjobi set himself up to be a premier, young pass-rushing defensive tackle.
Unfortunately, Ogunjobi was injured during the Bengals' Wildcard victory over the Raiders. The foot injury would require surgery, ending Ogunjobi's season with the Bengals. It was reported shortly after his contract with the Bears was cancelled that the failed physical stemmed from that injured foot. Poles offered that the failed deal would have prevented them from adding other free agents during the legal tampering period, as well, so the failed physical became a non-starter.
Regardless, the Bears set a clear market for the defensive tackle heading into his sixth NFL season. A three-year deal with an average annual value (AAV) of $13.5MM is a nod to the accomplishments of Ogunjobi's young career, but maybe includes a knock for injury. The deal would have given him the tenth-highest AAV in the league. Besides outliers like three-time Defensive Player of the Year Aaron Donald, who is on a six-year deal, and expert run-stopper Brandon Williams, who just finished a five-year deal with the Ravens, most of the top defensive tackles in the league are signing three- to four-year deals.
Who lands Ogunjobi, then? Atlanta could certainly use a playmaker in the middle of the defensive line. Many thought they would make a move for UConn's Travis Jones, who ended up going to Baltimore in the 2022 NFL Draft. Giving Falcons defensive coordinator Dean Pees Ogunjobi to pair with Grady Jarrett could do wonders for that defense. Similarly, the Saints would be more than happy to put Ogunjobi alongside David Onyemata. Shy Tuttle is currently set to start next to Onyemata, and Ogunjobi would be a big upgrade in production.
Ogunjobi visited the Jets in early May, but no deal was reached. You probably can't rule out the Bears, though. Despite the unfortunate outcome, there was enough of a connection that the two reached a deal initially. The Bears did sign Justin Jones to fill their tackle role, but if Ogunjobi is able to pass a physical with the team, he would represent a substantial upgrade over Jones.
Whoever does decide to reach a deal with Ogunjobi, a similar contract to the Bears' offer should be expected. Ogunjobi should expect a three- or four-year contract from $12MM-$15MM per year. The once-failed physical may take a chunk out of his guaranteed money, but Ogunjobi should still be looking forward to a big payday once he signs the dotted line.
Follow @PFRumors