Second- and third-day draftees came to terms with the Patriots on their rookie contracts Thursday. After signing Tyquan Thornton and Bailey Zappe to their four-year pacts, the team has completed its draft deals for 2022.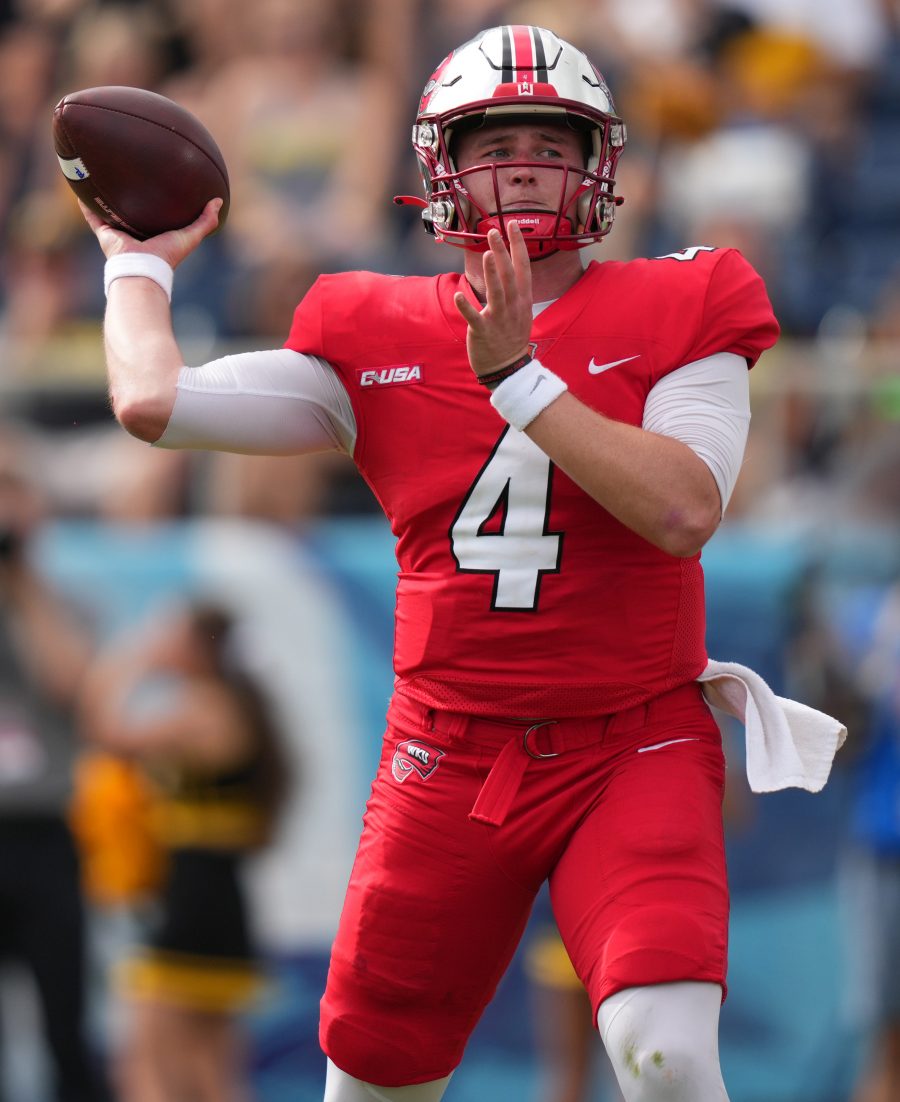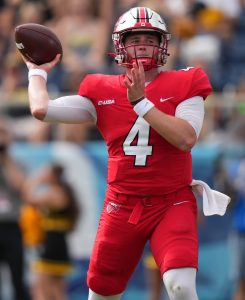 A Baylor-produced wide receiver with a 4.28-second 40-yard dash time on his pre-draft resume, Thornton enticed the Patriots to trade up four spots — from No. 54 to No. 50 — to acquire him. The Bill Belichick-era Pats have notoriously struggled to identify college receiver talent, at least with high picks, and recent Baylor wideouts to come through the league have delivered inconsistent pro careers. The Pats will aim to buck both trends here.
Baylor has sent the likes of Denzel Mims, Corey Coleman, Josh Gordon and Kendall Wright into the league as first- or second-round picks (Gordon was a Round 2 supplemental choice). Some of those players have enjoyed moments or short stretches of production, but the Big 12 program has not seen its top pass-catching cogs enjoy extended runs as starters. New England has swung and missed on highly drafted wideouts N'Keal Harry, Aaron Dobson and Chad Jackson over the past 16 years — the only first- or second-round wideouts the team has chosen — but obviously did quite well with late-rounders Julian Edelman and Matthew Slater. UDFA Jakobi Meyers has played well through three seasons, too, earning a second-round RFA tender from the team this offseason.
Although Thornton broke through as a senior by catching 62 passes for 948 yards and 10 touchdowns, he surpassed 17 yards per reception during both his freshman and sophomore years. In addition to Thornton, the Pats added DeVante Parker via trade and Lil'Jordan Humphrey late in the offseason. That duo joins the Meyers-Kendrick Bourne–Nelson Agholor trio. Harry remains on the roster but has been in trade rumors for multiple years now.
Zappe is coming off a historically productive season in his lone fall at a Division I-FBS program. The transfer passer broke Joe Burrow's recent FBS record by throwing 62 touchdown passes (compared to 11 interceptions). Zappe, a Houston Baptist import, also tallied 5,967 passing yards. Zappe played in a pass-crazed system and will attempt to transition to the pros, attempting to develop behind Mac Jones and Brian Hoyer.
Here is New England's 2022 draft class:
Round 1: No. 29 (from 49ers through Dolphins and Chiefs) Cole Strange, G (UT-Chattanooga) (signed)
Round 2: No. 50 (from Dolphins through Chiefs) Tyquan Thornton, WR (Baylor) (signed)
Round 3: No. 85 Marcus Jones, CB (Houston) (signed)
Round 4: No. 121 (from Dolphins through Chiefs) Jackie Jones, CB (Arizona State) (signed)
Round 4: No. 127 Pierre Strong, RB (South Dakota State) (signed)
Round 4: No. 137 (from Rams through Texans and Panthers) Bailey Zappe, QB (Western Kentucky) (signed)
Round 6: No. 183 (from Texans) Kevin Harris, RB (South Carolina) (signed)
Round 6: No. 200 Sam Roberts, DT (Northwest Missouri State) (signed)
Round 6: No. 210:  Chasen Hines, C (LSU) (signed)
Round 7: No. 245 (from Cowboys through Texans) Andrew Stueber, OG (Michigan) (signed)
Follow @PFRumors