Weeks away from training camps opening, all 2022 first-round picks are now under contract. Kenny Pickett concluded this signing period by agreeing to terms on his rookie deal Thursday morning, Adam Schefter of ESPN.com tweets.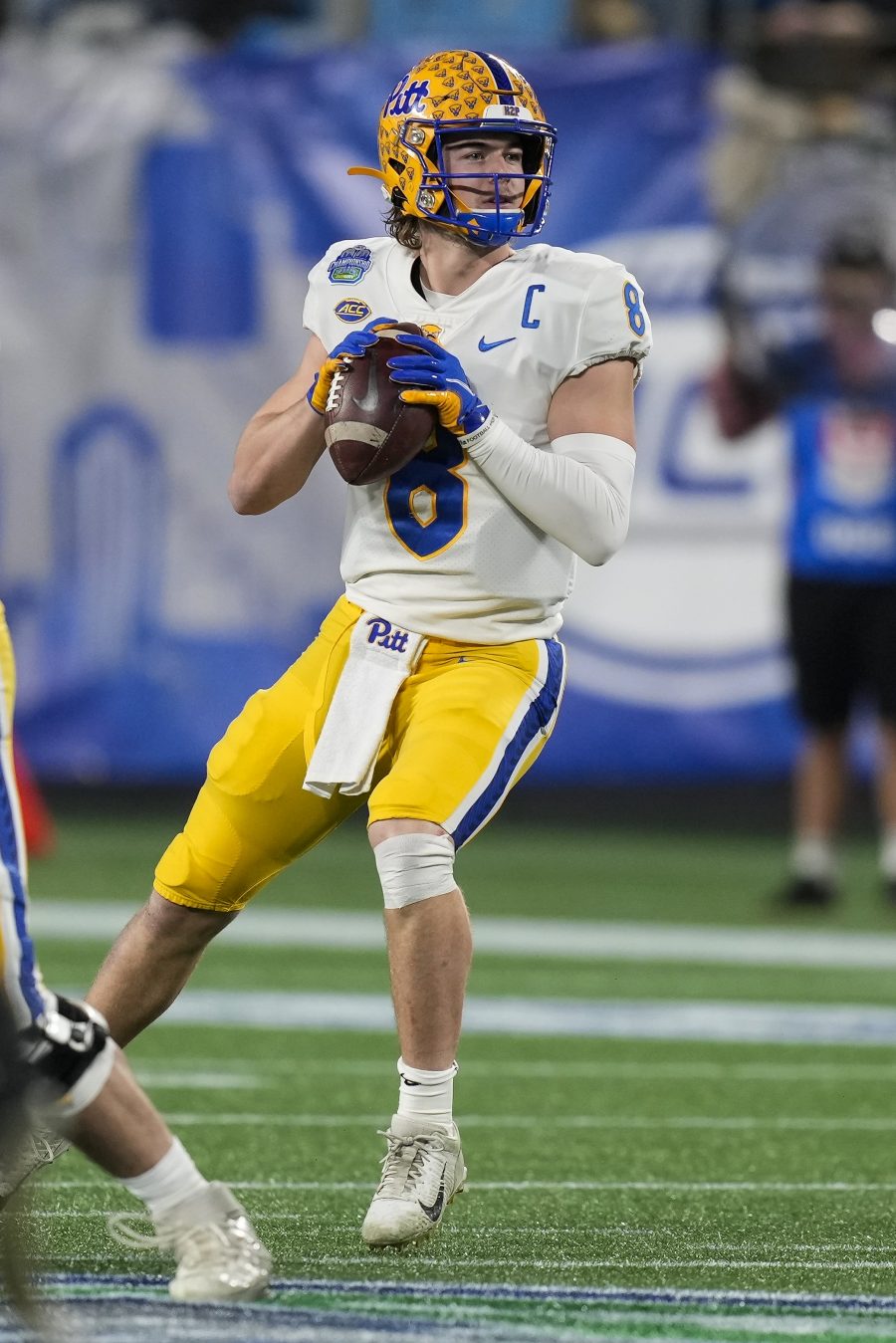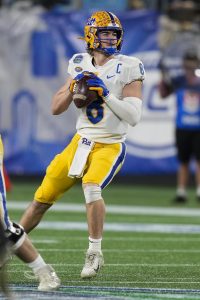 Pickett's Pittsburgh contract runs through 2025, with the Steelers having a fifth-year option to exercise by May of that year. Pickett's slot deal is expected to pay him approximately $14MM. That is down from the contract Ben Roethlisberger signed in August 2004 (six years, $22.26MM), when first-rounders received far more money, but the franchise's heir apparent will still collect a nice chunk of change to start his career.
The structure of this deal is believed to have held up the signing. But there will be no holdout drama with this year's first-round class. While the slot system introduced in 2011 streamlined rookie signings, select first-rounders have gone into training camp without deals in the years since. Pickett can now focus solely on attempting to win the Steelers' starting job.
Like Roethlisberger 18 years ago, Pickett may enter the season as a backup. Free agency addition Mitchell Trubisky worked ahead of the Pitt-produced QB throughout minicamp. Although things can certainly change once more relevant practices and then preseason games commence, the Steelers may be content letting Pickett begin his development on the sideline.
Pickett, 24, started four seasons with the ACC program and played in five, taking advantage of the additional eligibility year the NCAA allowed following the pandemic-altered 2020 slate. Pickett capitalized on the extra year, breaking through with 42 touchdown passes (with just seven interceptions) and 4,319 yards in 2021. This also came with significant bumps in completion percentage (67%) and yards per attempt (8.7).
The production enticed the Steelers to draft the QB that played in their home stadium 20th overall — two rounds before any other passer was chosen this year. That draft slot positions Pickett to begin his QB1 run before the passers who went off the board a day later. When the Steelers make the transition will be one of the top storylines associated with the AFC North team this season.
This signing also finishes up the Steelers' draft-choice agreements for 2022. Here is Pittsburgh's class:
Round 1: No. 20 Kenny Pickett, QB (Pittsburgh) (signed)
Round 2: No. 52 George Pickens, WR (Georgia) (signed)
Round 3: No. 84 DeMarvin Leal, DE (Texas A&M) (signed)
Round 4: No. 138 Calvin Austin III, WR (Memphis) (signed)
Round 6: No. 208 (from Chiefs) Connor Heyward, TE (Michigan State) (signed)
Round 7: No. 225 (from Jets) Mark Robinson, LB (Ole Miss) (signed)
Round 7: No. 241 Chris Oladokun, QB (South Dakota State) (signed)
Follow @PFRumors