Two years ago, injuries decimated the Dolphins' running backs room, leading to Miami turning to two former Washington Huskies: Myles Gaskin, drafted in the seventh round of the 2019 NFL Draft, and Salvon Ahmed, an undrafted rookie in 2020. After some eventual health and free agent additions over the following two years, it's looking like Gaskin and Ahmed may be battling for a roster spot, according to ESPN's Marcel Louis-Jacques.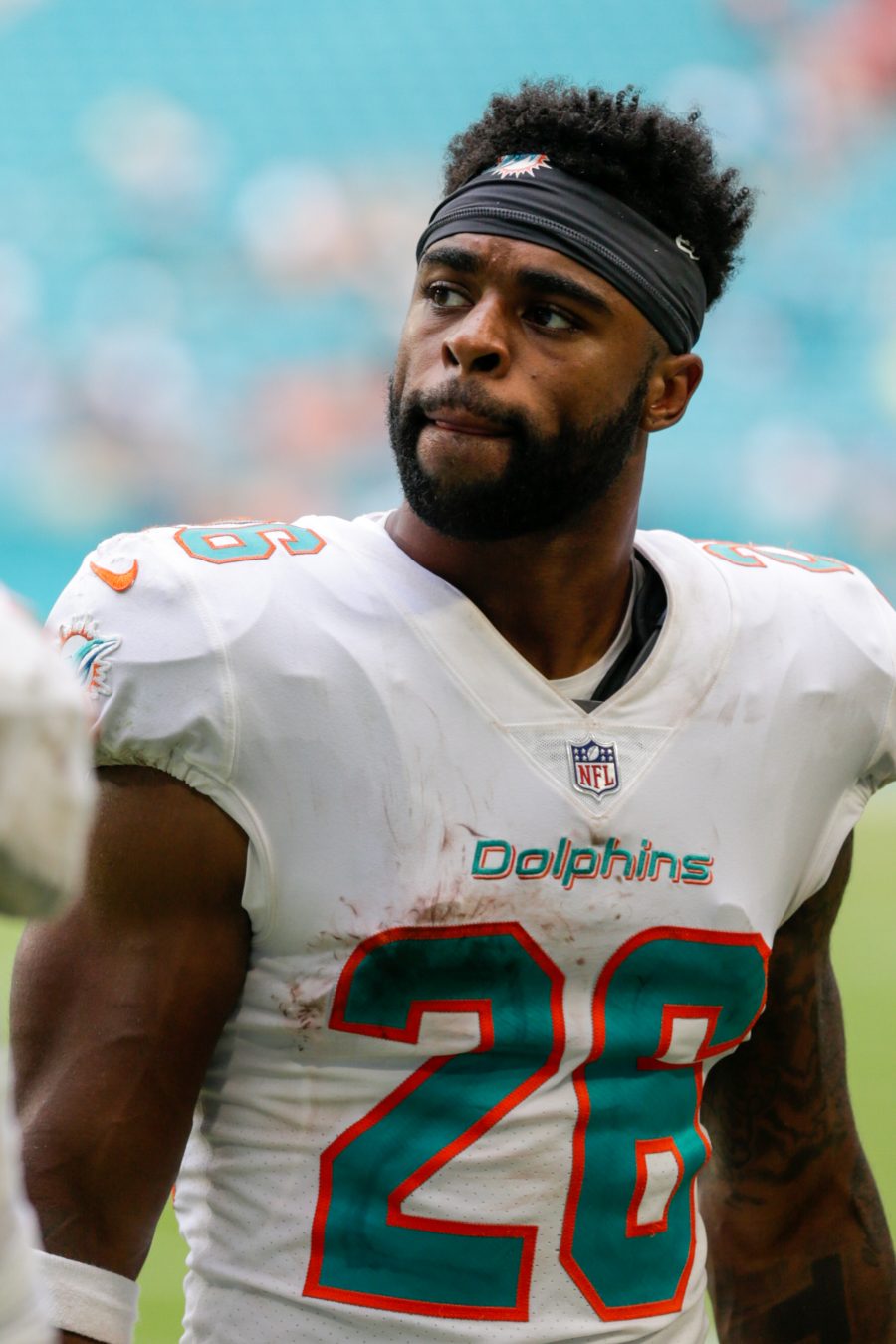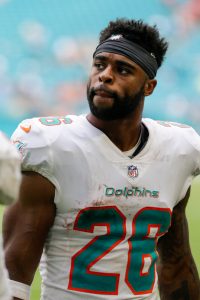 In the 2020 NFL season, Gaskin and Ahmed were the teams two leading rushers in terms of yardage. Gaskin led the team with 584 yards on 142 attempts, while Ahmed was second on the team with 319 yards on 75 carries. Both had three rushing touchdowns, trailing only Jordan Howard who scored touchdowns on 4 of his 28 carries.
Ahmed's rookie season saw him start four games. Two of those starts still hold as his best career games. His first career start saw him run for 85 yards on 21 carries with a touchdown. His third start, five weeks later, saw him rush for 122 yards on 23 carries while scoring his second touchdown of the season.
In 2021, Ahmed was relegated back to a backup role. Gaskin started the most games for the Dolphins with 10 while Duke Johnson, now with the Bills, and Malcolm Brown, currently a free agent, started the seven remaining games. Regardless of starts, Ahmed still finished third on the team in carries and rushing yards behind only Gaskin and Johnson.
The 2022 offseason saw the Dolphins go shopping in the free agent market, signing three new running backs to the roster. Raheem Mostert will return to his home-state after spending just over five seasons on the opposite coast in San Francisco. After a 2019 season in which Mostert led the 49ers in rushing yards without starting a single game, he was tabbed as the starter the following two seasons but only played in nine games with both of those years getting cut short due to injury. Chase Edmonds will have a chance to compete for the starting job in Miami after serving as the No. 2 running back behind the likes of Kenyan Drake and James Conner during his time in Arizona. Finally, Sony Michel will head back to the AFC East after a one-year hiatus in Los Angeles. Michel's lone year with the Rams saw him return to form after an injury-plagued season in New England.
Michel has seen the most consistent success of the three, but Mostert has shown an ability to do more with less, touting a career 5.7 yards per carry, and Edmonds has shown effectiveness rushing and receiving out of the backfield for the Cardinals. It's anybody's guess who could end up starting for Miami at running back, but, with three solid options, Gaskin or Ahmed may find themselves in the dog house.
Both have served the Dolphins well in their short tenures, but Gaskin has had the clear preference over Ahmed in the past two seasons, being chosen to start over Ahmed and receiving 315 carries to Ahmed's 129. Not to mention the fact that Gaskin offers much more to the passing game than Ahmed has so far in his career. Compared to Ahmed's 23 career receptions for 178 yards, Gaskin has 97 catches for 673 yards and 6 touchdowns.
Miami has given Ahmed an opportunity not often afforded to young, undrafted players, but, sadly, everything above could be pointing to the end of his time with the Dolphins. I expect Ahmed to hang around through the preseason, given the injury history Miami has experienced at the position over recent years, but it's hard to picture a scenario where the Dolphins hang on to five running backs or one where Ahmed is able to beat out one of the above four.
Follow @PFRumors