SEPTEMBER 13: More information is still being gathered, but there is a growing sense that surgery will not be needed and that, as a result, Watt will indeed be able to return in roughly six weeks (Twitter link via Rapoport). His colleague Tom Pelissero tweets that the Steelers are likely to place him on IR given that timeframe, though they have yet to do so.
SEPTEMBER 12: The next couple of days will be important for the Steelers' 2022 defensive aspirations. Fears of T.J. Watt having suffered a torn pectoral muscle have not been proven unfounded, but the 2021 Defensive Player of the Year is not being shut down for multiple months just yet.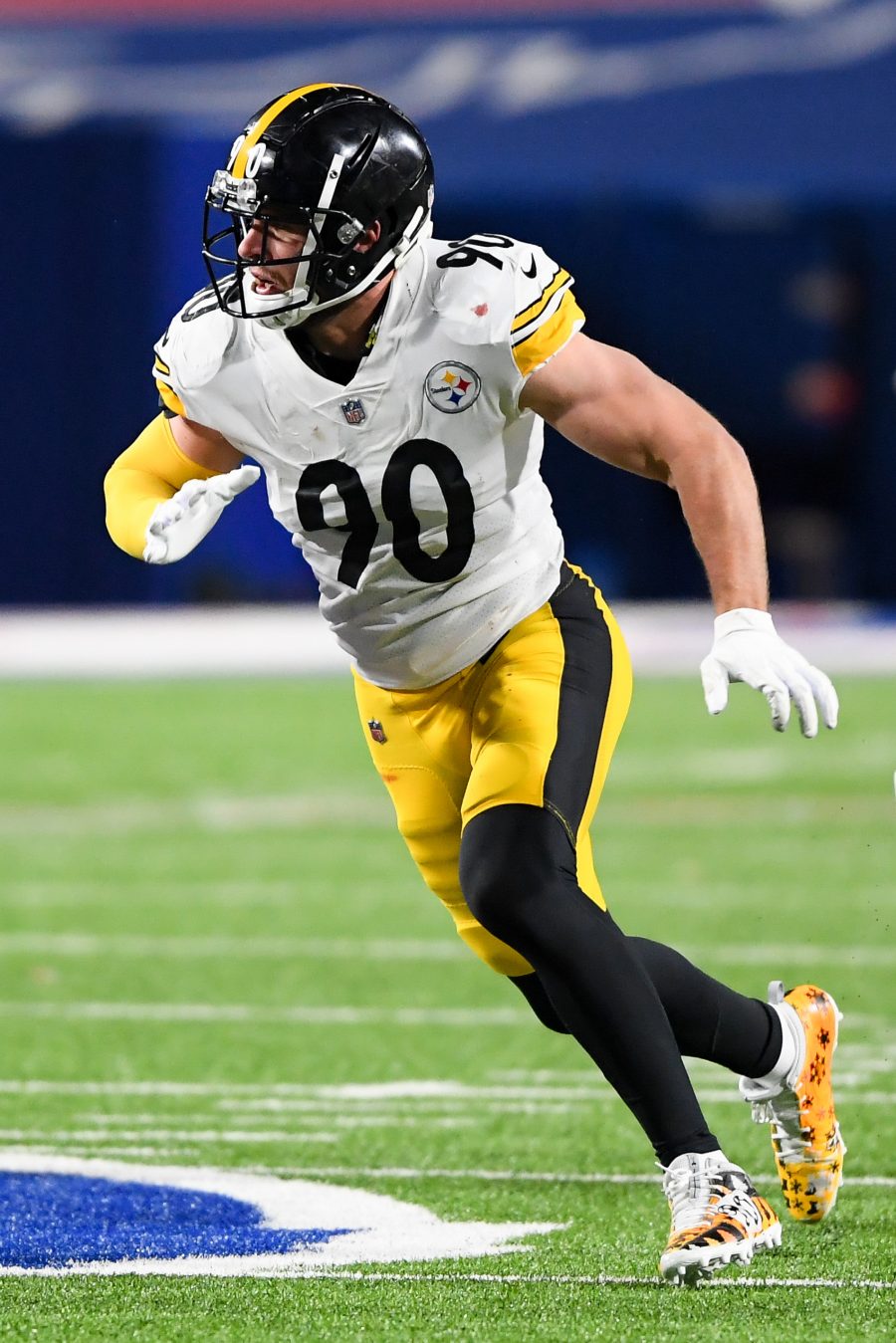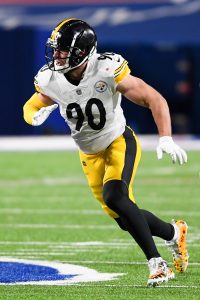 Watt will receive second and third opinions from doctors on Tuesday, NFL.com's Ian Rapoport and ESPN.com's Adam Schefter report (Twitter links). A surgery would likely lead to a season-ending shutdown, but the Steelers are also optimistic Watt did not suffer a full tear. The team is hopeful Watt, in the event of a partial tear, could to return in around a month, per CBS Sports' Jonathan Jones (on Twitter).
Pittsburgh's wild overtime win finished without Watt, who left the field during the fourth quarter. The NFL's two-time reigning sack leader posted a sack — one of the Steelers' seven on Joe Burrow in Week 1 — and three tackles for loss in Pittsburgh's five-period victory. Their prospects of pressuring quarterbacks would take a substantial hit if Watt sustained a full pectoral tear.
In each year of Watt's career, the Steelers have led the NFL in sacks. That has helped fuel a defensive turnaround, after a more offensively oriented "Killer B's" period, during that stretch. Since drafting Watt in the 2017 first round, the Steelers have not had to play an extended period without him. Watt, 27, has never missed more than two games in a season.
No matter what the final rounds of testing produce, it appears certain Watt will be out for a while. The league's highest-paid edge rusher missing half the season and the rest of it are obviously two vastly different realities, however. This season marks the first of Watt's four-year, $112MM extension. The Steelers No. 2 and No. 3 edge rushers are signed to rookie contracts.
Pittsburgh's trade for Malik Reed looms large now. The former UDFA will now be in position to play alongside Alex Highsmith. The team sent Denver a 2023 seventh-round pick for the fourth-year veteran last week. Reed has three years' worth of experience being called into action as a result of a major injury. Bradley Chubb's ACL tear made Reed Von Miller's top 2019 complementary rusher, and Miller's season-nullifying ankle injury a year later kept Reed in the lineup. Chubb missed much of last season due to ankle trouble. That and the Miller trade kept Reed (34 career starts) a lineup fixture. Reed played 32 defensive snaps against the Bengals.
Follow @PFRumors