NOVEMBER 21: Confirming previous reports, Josina Anderson of CBS Sports tweets that McCoy will "definitively" get the nod once again tonight. She adds that Murray was never truly in consideration to suit up against the 49ers, but that the Cardinals publicly kept his availability in the air to avoid tipping their hand in the lead-up to the contest.
This will be the second straight absence for Murray, but he may remain sidelined for even longer. ESPN's Jeremy Fowler reports that the Cardinals may very well rest their starter next week against the Chargers, allowing him to return after their Week 13 bye (Twitter link). Much could depend on the team's performance during the next two contests as Arizona looks to get back into playoff contention.
NOVEMBER 20: This season has not gone according to plan for the Cardinals, who were 8-2 at this point last season. Things can turn towards a more positive direction with a win over their division opponent, the 49ers, tomorrow night. Unfortunately, they will be attempting to do that without their starting left tackle and potentially without their star quarterback.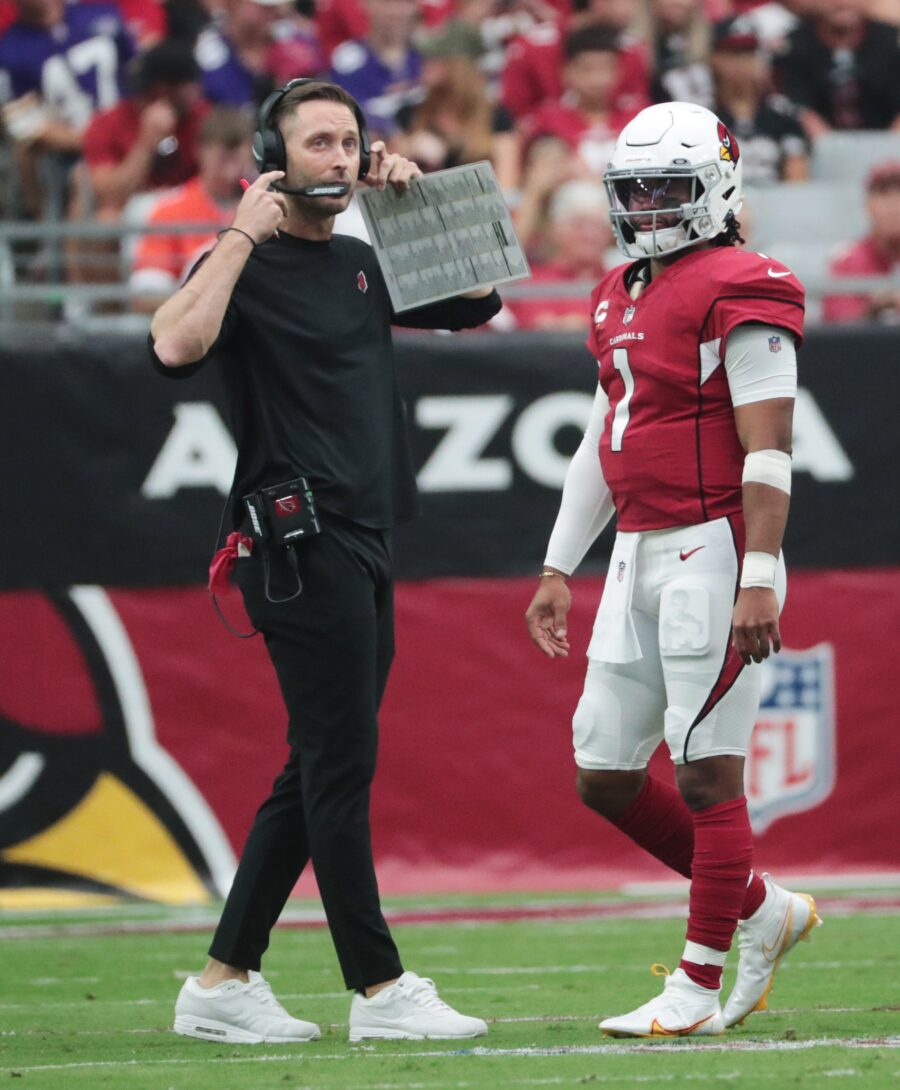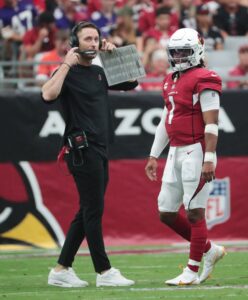 Starting left tackle D.J. Humphries has been ruled out for the second-straight game as he continues to deal with back issues, according to Josh Weinfuss of ESPN. Arizona has quite a few options to replace the veteran on the blindside as they've been filling injury-caused holes in their offensive line all year. Starting center Rodney Hudson and starting right guard Will Hernandez are on IR while several others have missed games here and there. Josh Jones, Rashaad Coward, Lecitus Smith, and Cody Ford have all gotten opportunities to fill in with starts. Jones, Coward, and Ford will likely be the ones vying for the left tackle spot as Smith has been at the right guard position in place of Hernandez.
Quarterback Kyler Murray has been limited in practice all week while dealing with a hamstring injury. Head coach Kliff Kingsbury told the media that Murray is "progressing" with his injury and has "come a long way," according to Weinfuss. Murray will reportedly be a gametime decision for tomorrow night's game in Mexico City.
If Murray is unable to go, the Cardinals will have Colt McCoy behind center for the second-straight game. McCoy led the team to a win against another division-rival last week when the Cardinals beat the John Wolford-led Rams. While McCoy will technically be facing another backup quarterback tomorrow, Jimmy Garoppolo is a much more capable starting quarterback than Wolford. There were worries that the team would have to turn to third-string quarterback Trace McSorley as McCoy dealt with a knee injury, but after full participation in practice on Friday and Saturday, McCoy should be good to go.
At 4-6, the Cardinals have only one fewer win than the 49ers. A win tomorrow night could be a huge step towards passing San Francisco in the division standings and working towards the NFC's final Wild Card spot. They'll be attempting to do so without Humphries, and we'll find out Murray's status tomorrow.
Follow @PFRumors