NOVEMBER 25: Despite this news emerging Wednesday, Allen said he was officially informed of his new role Friday, Aaron Wilson of KPRC2 tweets. Allen and Mills split first-team reps this week.
NOVEMBER 23: Another member of the 2021 quarterback class will not keep his starting job into Week 12. The Texans are set to bench Davis Mills, Mike Garafolo of NFL.com tweets.
Lovie Smith declined to name a starter for Houston's next matchup, but Garafolo notes Kyle Allen will receive the call. This will be Allen's first start since a severe ankle injury ended his 2020 season. Allen, 26, has not taken a snap since signing with the Texans this offseason. This scenario was rumored to be on the table earlier this week. Mills will dress and work as Allen's backup, per KPRC2's Aaron Wilson (on Twitter).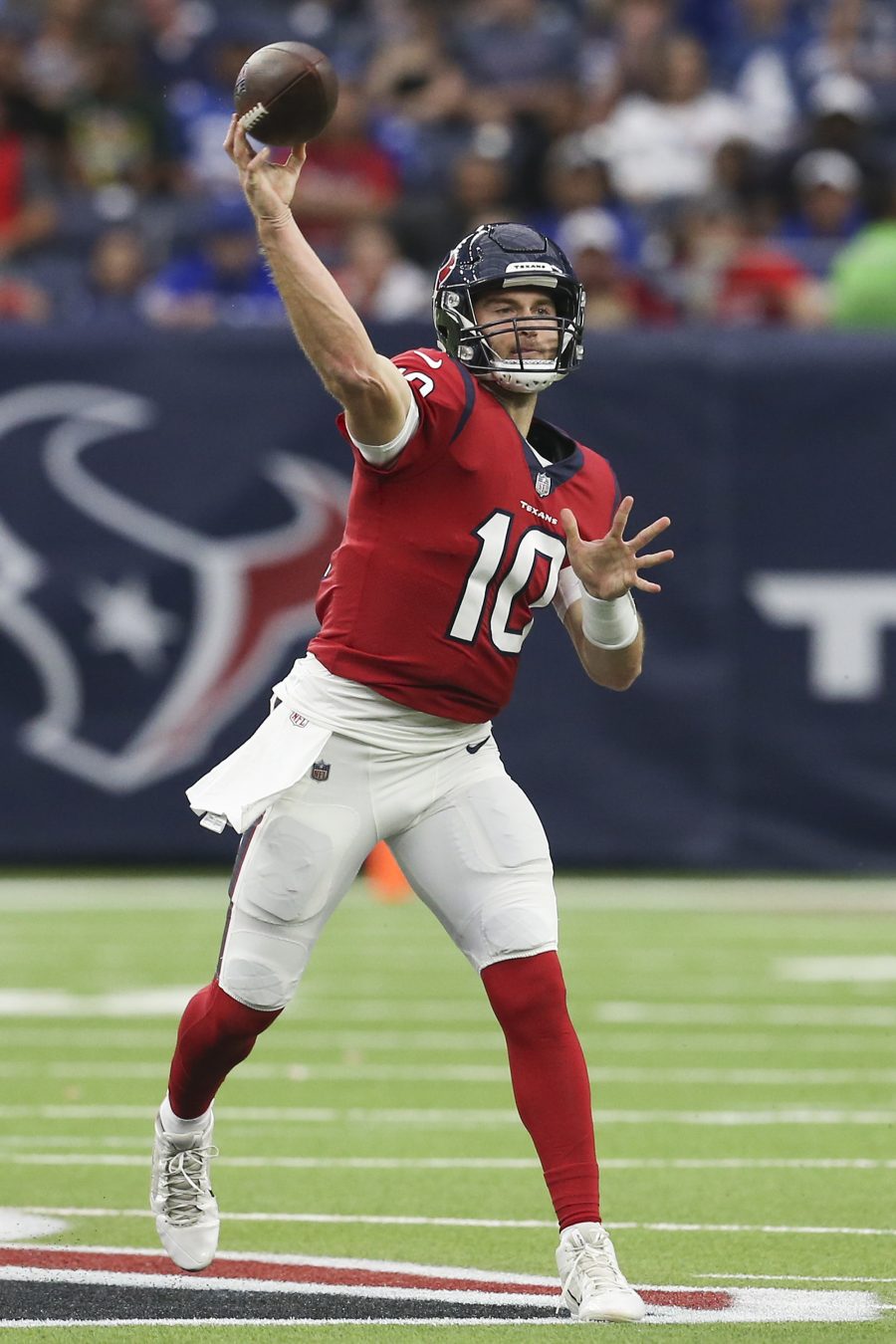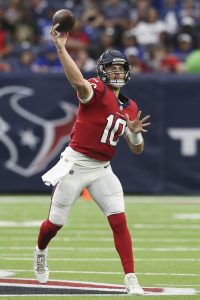 This news comes barely an hour after Robert Saleh announced Zach Wilson's benching. The Texans are not in a similar situation, with their 1-8-1 record keeping them firmly on the rebuilding track. That would seemingly allow for more Mills growing pains. But the team may be finished with its evaluation of the former third-round pick. Wilson and Mills being yanked leaves only Trevor Lawrence, Justin Fields and Mac Jones still starting from a 2021 QB class that had placed six players in QB1 roles to begin this season.
Smith reaffirmed Mills' status as Houston's starter last week, but the Stanford product struggled in a one-sided loss to the Commanders. The Texans totaled just five first-half yards in the 23-10 defeat, and Mills exited the game leading the NFL with 11 interceptions. He ranks 30th in QBR. Despite being a third-round pick, Mills has already made 21 starts for the Texans. This has given the franchise a reasonable evaluation window.
Mills, 24, made some surprisingly decent starts to close last season — considering the personnel he was working with at the time — and outflanked both Wilson and Fields in QBR as a rookie. Although Mills went 2-9 as a starter for a woeful Texans team in 2021, he quarterbacked wins over the Jaguars and Chargers in December and threw for 301 yards and three touchdowns in a close loss to the Titans in Week 18. Mills has not built on that momentum this year. While Saleh called the Wilson benching a reset, the Texans may be ready to move on after their subsequent decision.
Allen's start count nearly matches Mills'; the former UDFA lined up as a first-stringer in 17 games for Carolina and Washington. He has completed just more than 63% of his passes (6.9 yards per attempt). A Texas A&M recruit, Allen also finished his college career at the University of Houston. He signed a one-year, $2.5MM deal this offseason to back up Mills. While Washington retained Allen via ERFA tender in 2021, the team signed Ryan Fitzpatrick and then went to Taylor Heinicke the rest of the way following Fitz's injury. The Commanders nontendered Allen as an RFA this year.
Houston is steamrolling toward the No. 1 overall pick, which would be the franchise's first since it took Jadeveon Clowney first overall in 2014, and will be connected to quarterbacks over the next several months. The Texans also stand to have a high first-round pick by way of the Browns, who sent over a historic trade package for Deshaun Watson in March. This will give a team on a rather lengthy rebuilding track extensive options to fill this need come April.
Follow @PFRumors