Thanks to hindsight, we'll occasionally find that some of the NFL's best transactions initially went under the radar. That was the case on this date in 2018, when the Raiders signed a little-known tight end/wide receiver off the Ravens' practice squad. Fast forward to today, and that tight end is one of the highest-paid players at his position.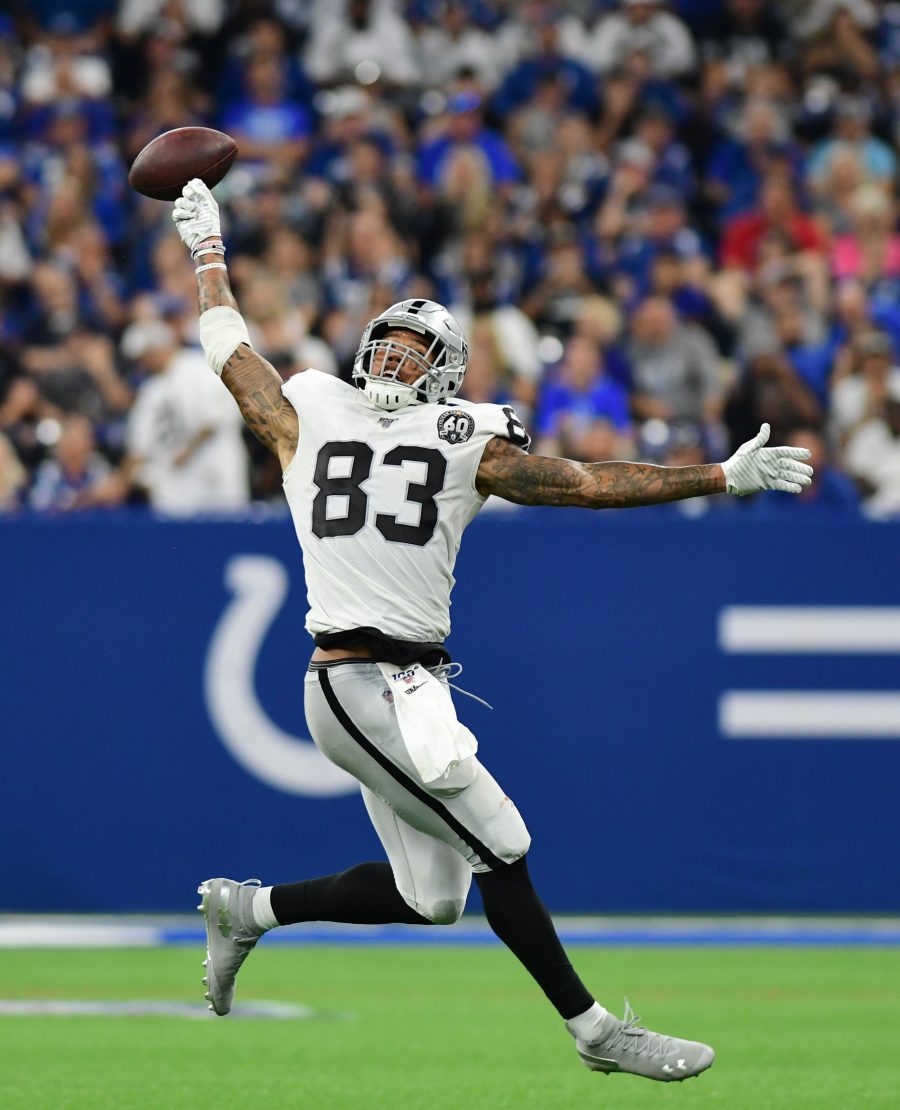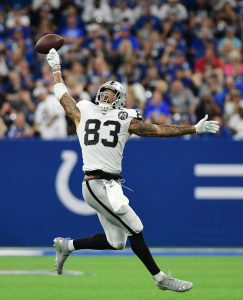 On November 26, 2018, the Raiders added tight end Darren Waller off the Ravens' practice squad.
The 2015 sixth-round pick didn't make a whole lot of noise during his first three-plus seasons in the NFL. Baltimore initially had Waller playing as a wide receiver, and the Georgia Tech product had 12 receptions through his first two years in the league. After being slapped with a four-game suspension in 2016, Waller was hit with a full-season ban in 2017 for violating the NFL's substance abuse policy.
That suspension proved to be the nail in the coffin for the wideout/tight end in Baltimore. After sitting out the 2017 campaign, he was cut at the end of the 2018 preseason. He later caught on with Baltimore's practice squad, which where he spent the first chunk of the season. With rookies Hayden Hurst and Mark Andrews and veteran Maxx Williams firmly above Waller on the depth chart, it didn't seem like the now-pass-catching TE had much of a future in Baltimore.
Then, on November 26, the Raiders came calling. The Raiders didn't necessarily need a TE but believed in Waller's pass-catching ability and immediately gave him a spot on the active roster. The tight end has six catches in four games while playing behind Pro Bowler Jared Cook.
The organization's gamble worked out. Waller exploded in 2019 with Cook out of the picture, finishing the campaign with 90 receptions for 1,145 yards and three touchdowns. He followed that up with an even better season in 2020, as Waller earned his first Pro Bowl nod after finishing with 107 catches for 1,196 yards and nine scores. 2021 was a bit of a disappointment for the tight end; he was limited to only 11 games while hauling in 55 catches for 665 yards.
Still, the Raiders were clearly convinced that Waller's 2019/2020 performances were sustainable, and they inked him to a three-year, $51MM extension this past offseason, making him the highest-paid tight end in the NFL in terms of average annual value. The 30-year-old is currently on injured reserve, and in five games this year, he's collected only 16 catches. Considering the mounting absences and declining production, there have been some whispers that the Raiders are growing frustrated with the star.
Still, even if the Raiders grow to regret the extension they gave to Waller, there's no denying the brilliance of the move they made on this date four years ago today.
Follow @PFRumors