1:58pm: It will be Huntley for a fourth straight game. The Ravens have ruled out Jackson for Week 17.
12:27pm: Lamar Jackson's return timetable looks set to be pushed back another week. John Harbaugh said Friday it is a "fair assumption" Tyler Huntley will start against the Steelers.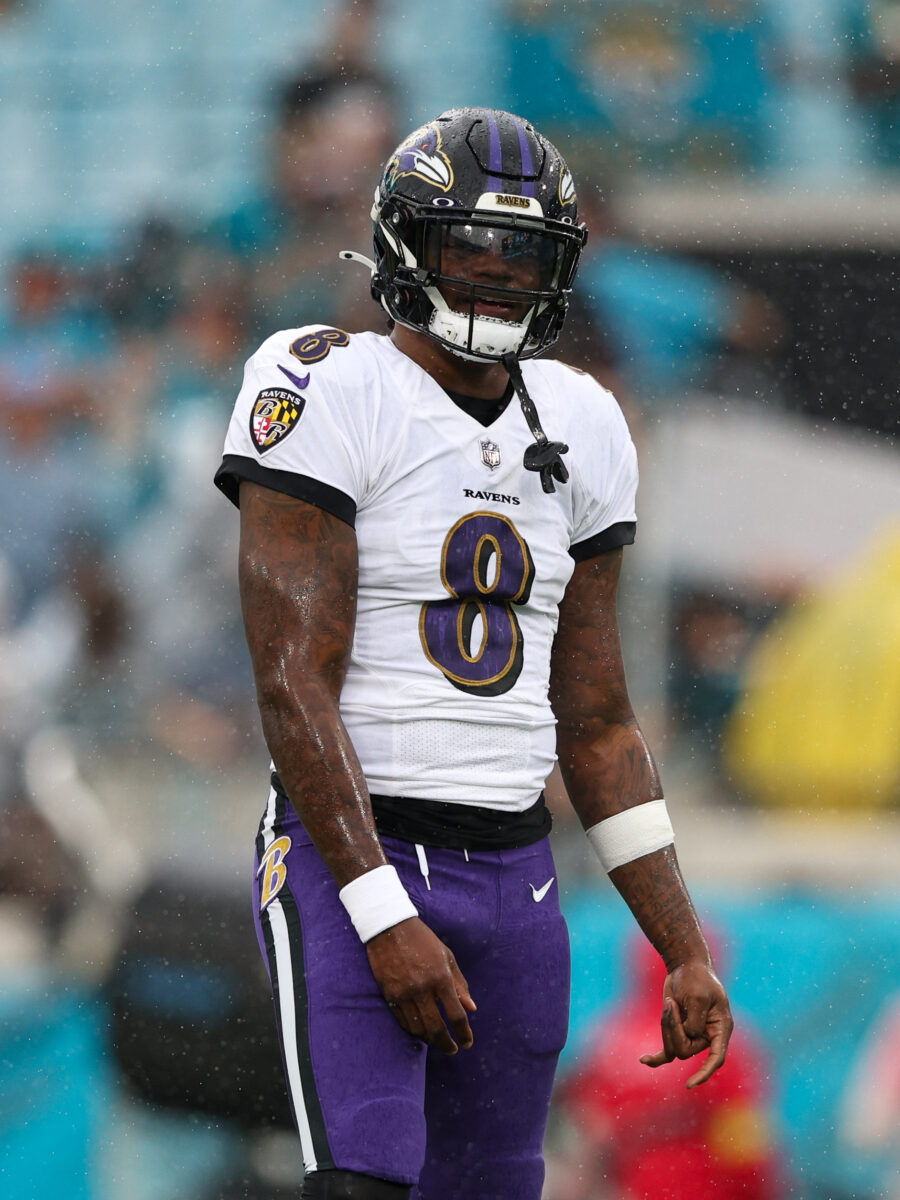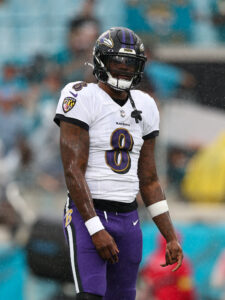 This will be Huntley's fourth start this season and ninth over the past two. Jackson's initial timetable did not indicate he could miss four games, but it appears the Ravens will now hope for a Week 18 return. Jackson has not practiced since suffering a PCL sprain nearly a month ago. The Steelers will be set to face Huntley twice this season; the Ravens won the teams' first matchup.
The Ravens have been going week to week with Jackson, but his lack of practice time puts his availability for the regular-season finale in doubt. Initial reports pegged a two- or three-game absence as the scenario to expect. Jackson has not undergone surgery, as Zach Wilson did to address his PCL injury in August. Wilson, however, also ended up missing more time than was initially forecasted. He went down August 13 and was given a two- to four-week return timeline, but the second-year Jets QB did not come back until Week 4.
Baltimore has clinched a playoff spot, winning two of Huntley's three starts. The team has not exactly seen much from its passing attack during Huntley's second go-round under center. Huntley averaged 193 passing yards per game during his four starts last season. In three this year, the former UDFA is averaging 113.7 per game. Of course, the Ravens' receiving situation has taken multiple hits. Rashod Bateman has been out since October, and Devin Duvernay joined him on IR recently. Both wideouts are done for the season, increasing Huntley's degree of difficulty.
The Ravens are 10-5, but if Jackson does not return until the postseason, the team will be unlikely to hold onto the No. 5 seed. Football Outsiders still gives the defensively powered team a 38% chance to stay in the 5 slot, where a Jaguars or Titans matchup would await, and views it as slightly more likely the Ravens win the AFC North than drop to the No. 6 seed. The 10-7 team will continue to hold out hope for Jackson to return, but a Bengals win and a Ravens loss this week would clinch a second straight division title for Cincinnati.
Follow @PFRumors