Although Josh Johnson's exit forced Brock Purdy back into the NFC championship game, San Francisco's starter was playing through a significant elbow injury. More clarity is emerging on Purdy's malady, though a definitive recovery timetable remains elusive.
Purdy suffered a torn UCL, Tom Pelissero of NFL.com reports (on Twitter). The rookie sensation suffered a complete tear, per Pelissero, but as of now, the hope is he can avoid Tommy John surgery. Should Purdy manage to avoid the common baseball procedure — one that can knock pitchers out of action for well beyond a year — he could be back in time for 49ers training camp, Pelissero adds (via Twitter). Indeed, CBS Sports' Jonathan Jones notes the current plan is for Purdy to be sidelined for around six months (Twitter link).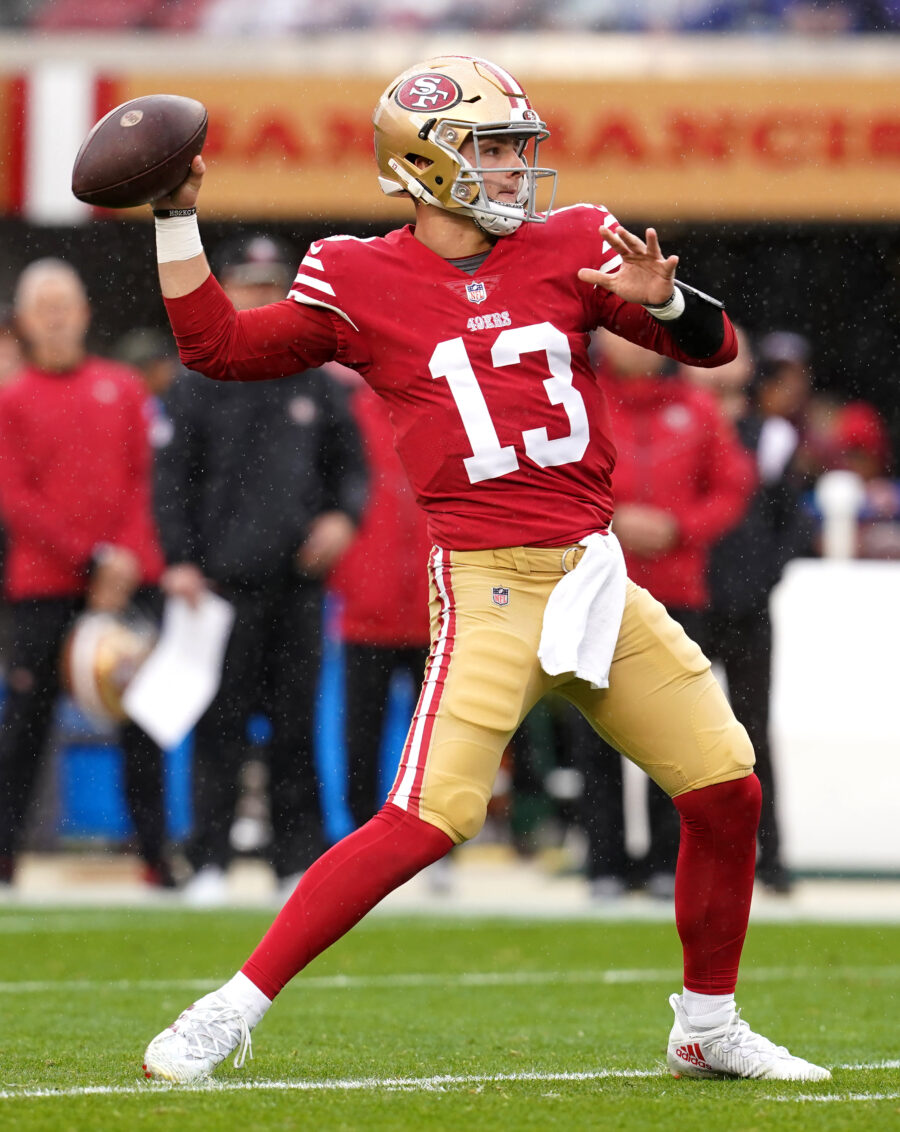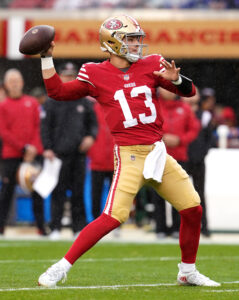 A repair procedure, known as an internal brace operation, would allow for this shortened absence. A reconstructive operation — the Tommy John route — would shelve Purdy for the foreseeable future and throw his career off axis. Tommy John surgery would not sideline Purdy for as long as it would MLB arms, Jeff Howe of The Athletic writes (subscription required), noting a seven- to nine-month hiatus would be expected if this route is taken. But this procedure is highly uncommon for quarterbacks.
The Offensive Rookie of the Year candidate is seeking additional opinions, Mark Maske of the Washington Post tweets. If Purdy avoids reconstructive surgery, NFL.com's Mike Garafolo tweets he should be ready to throw in around three months.
The 49ers managed to advance to the NFC title game despite losing their top two quarterbacks, but they will go into the offseason without any of them healthy. Trey Lance suffered a fractured fibula and ligament damage that has required two ankle surgeries; the second occurred not too long ago. Jimmy Garoppolo suffered a broken foot in December, and although the veteran starter was viewed as a candidate to return before the 49ers' season ended, he was unavailable for Sunday's game. That created a disaster scenario for San Francisco, which was forced to turn to Johnson — a Denver practice squad arm for most of this season — before needing a severely limited Purdy again after Johnson left the game.
This will mark the second straight offseason in which the 49ers will see an injury cloud their quarterback outlook. Garoppolo's March 2022 shoulder surgery hijacked his trade market and led him back to the Bay Area as Lance insurance, which became needed in Week 2. Lance's performance and injury status makes his 49ers standing rather murky, but Purdy missing the offseason program will open the door to the former No. 3 overall pick having a better chance to reclaim his starting job. Going into the NFC title game, Purdy was the early favorite to land the 2023 gig after his stunning run of performances that guided the 49ers to this point. Now, the 49ers could go into their offseason program without either of their prospective 2023 options healthy.
Garoppolo is set for free agency in March. While a moot point now, Ian Rapoport of NFL.com reported (via Twitter) Garoppolo would have had a chance to practice ahead of Super Bowl LVII. That bodes well for the passer's free agency market, though his various injuries will impact his value this year.
Purdy, who is under contract through 2025, went down on the 49ers' first drive; the injury effectively assured the Eagles of their fourth Super Bowl berth and the 49ers being turned back in the championship round for a second straight year. San Francisco has been loosely linked to Tom Brady, and hours before Garoppolo went down with his latest significant injury, the team was connected to wanting to discuss another contract. It will be interesting to see if the 49ers explore adding a veteran starter. The team will likely need to make a move of some sort at quarterback, given Purdy and Lance's uncertain timetables set to bleed into the offseason program.
Follow @PFRumors