It's been known since before the season ended that former Rams offensive coordinator Liam Coen was on his way back to Kentucky. He finished out the season in Los Angeles, but now head coach Sean McVay is on the search for his next offensive coordinator. Reportedly, former Jets offensive coordinator Mike LaFleur "has the inside track" on the position, according to Josina Anderson of CBS Sports.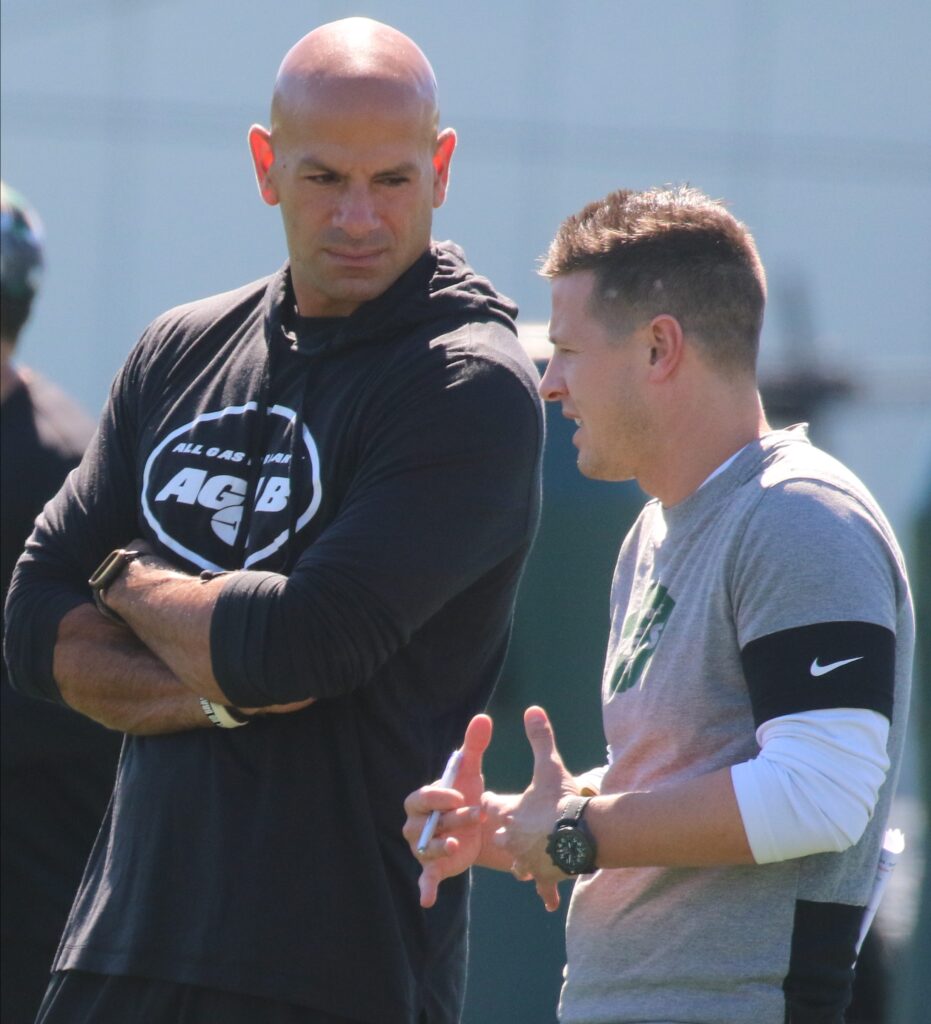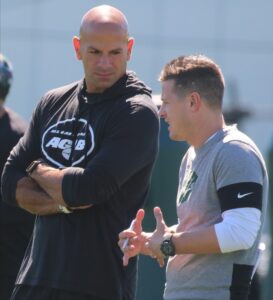 LaFleur's first stint as an offensive play caller ended days after the season concluded, when he and the team "mutually" parted ways. With the Jets defense making strides of improvement that had the team competing for a playoff spot through most of the season, lots of pressure was placed on LaFleur's unit to bring the team the rest of the way. Despite the Jets keeping seven of their last nine opponents to 20 points or fewer, the Jets only managed to pull out two wins and end the season on a six-game losing streak as the offense could only provide 13.33 points per game down that stretch.
Much of the season's struggles were placed on the failed development of young quarterback Zach Wilson. Wilson's inability to improve and lead the team to the postseason was blamed (by the front office) on LaFleur. The coaching staff, though, retains that LaFleur was not the issue that held Wilson back and would've welcomed LaFleur in 2023.
LaFleur was linked to the Rams' position almost two weeks ago, soon after when he and New York first agreed to part ways. LaFleur's older brother, Matt LaFleur, had worked in the same position beneath McVay six years ago. The move would make a lot of sense for the younger LaFleur, as it would technically be something of a demotion for the 35-year-old. Since McVay would most likely retain play calling duties, LaFleur's title of offensive coordinator in Los Angeles would hold far less responsibility. This would give LaFleur time to step back and a learn a little bit more under McVay, now that he has an idea of what the job entails.
Nearly two weeks after the rumor linking him to the Rams, though, and we're still talking about it. Anderson reports that he is apparently the favorite, but LaFleur has options and a pivot in communications could change things. Anderson points out that "until papers are signed," it's all still up in the air.
Follow @PFRumors