The Jets and offensive coordinator Mike LaFleur recently agreed to part ways, and LaFleur may soon find himself in another OC role. Per Mike Garafolo of the NFL Network (video link), LaFleur is expected to land on the Rams as part of Sean McVay's staff, and it sounds as if he could replace the recently-departed Liam Coen as Los Angeles' offensive coordinator.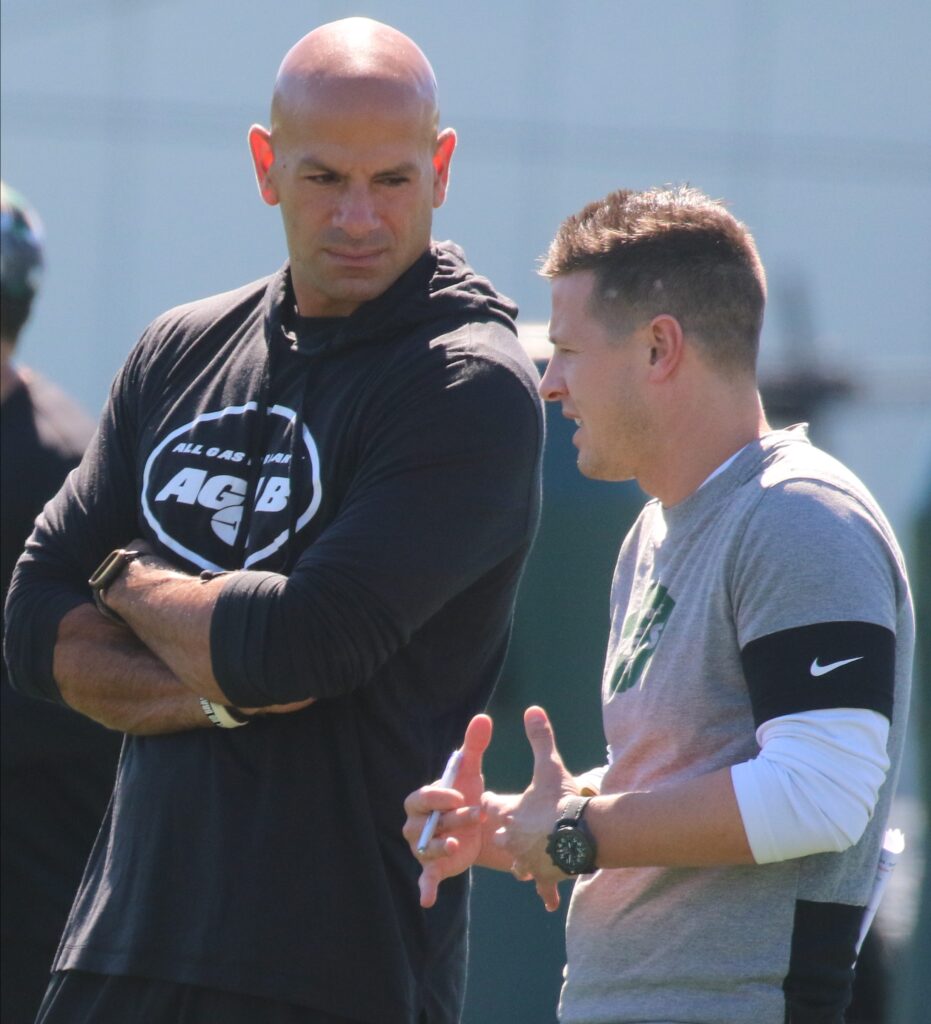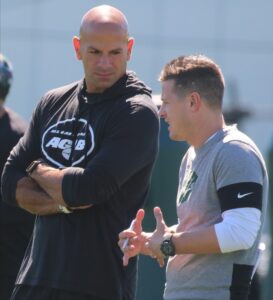 McVay himself recently indicated that he would return to the Rams after earlier reports suggested he was more likely to walk away. The Rams will therefore retain one of the game's brightest offensive minds as they seek to regroup following the worst Super Bowl title defense in league history. In light of McVay's overall success — the 2022 season notwithstanding — other clubs have poached head coaches from the McVay coaching tree, so LaFleur could certainly do worse as he seeks to rebuild his own stock following a disappointing campaign with the Jets.
LaFleur joined Gang Green as the OC on Robert Saleh's first staff in 2021, and his offense finished near the bottom of the league in terms of both total yardage and points that year. Of course, the club was also in the midst of a rebuild, was starting a rookie quarterback in Zach Wilson, and did not boast a great deal of offensive talent, so there were no rumblings about LaFleur's job security.
But while the Jets' defense took a major step forward in 2022, the offense did not, and it was the underwhelming performance of LaFleur's unit that prevented the team from securing a playoff berth. There were reports that owner Woody Johnson would want to fire LaFleur at season's end, and Tony Pauline of ProFootballNetwork.com writes that the front office blamed LaFleur for Wilson's lack of improvement. The coaching staff, on the other hand, reportedly feels that Wilson is simply not a good quarterback and would have welcomed LaFleur back in 2023.
Regardless of any conflict between the team's execs and coaches in that regard, LaFleur is now a free agent and could get a chance to oversee an offense with an established quarterback in Matthew Stafford. Nonetheless, McVay will likely retain play-calling duties, so even an OC job would represent something of a demotion for LaFleur.
Of course, LaFleur's brother, Matt LaFleur, worked under McVay as the Rams' offensive coordinator in 2017 before taking the same position with the Titans in 2018 and parlaying his OC experience into the Packers' head coaching job in 2019.
Follow @PFRumors