The Lions' late push for a playoff spot was driven in part by the team's defensive turnaround to close out the regular season. One veteran member of the unit would be open to another contract keeping him in the Motor City, though another one-year pact may not be an option this year.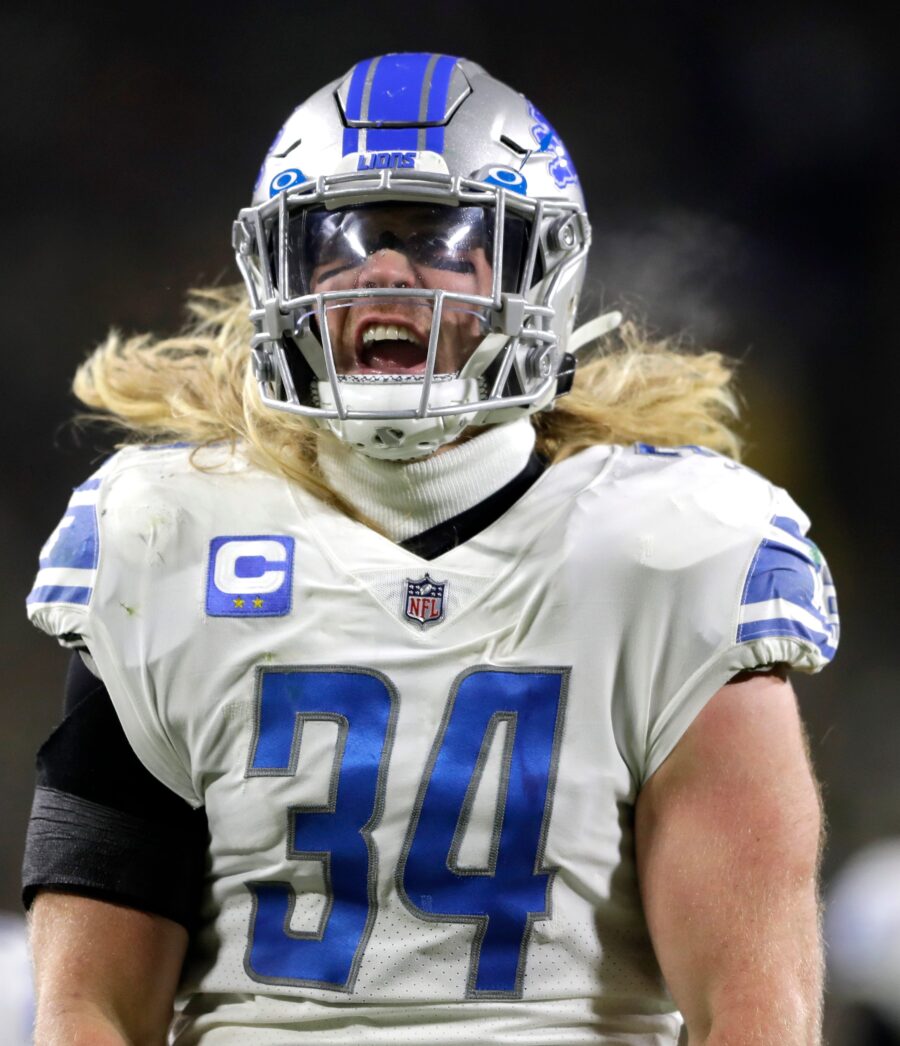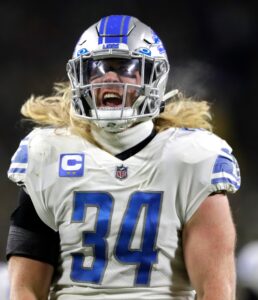 Linebacker Alex Anzalone signed a one-year deal in the 2021 offseason to join the Lions after starting his career in New Orleans. His level of play during that campaign earned him another one-year pact, this time at a value of $2.25MM, a slight raise from the previous contract. After a career-year in terms of production, he is now set to hit the free agent market.
The 28-year-old started all 17 games in 2022, seeing the field for over 1,000 snaps for the first time in his career. He comfortably set a new personal mark in terms of tackles with 125, adding 1.5 sacks, one interception and six pass breakups. While those totals didn't yield a particularly glowing evaluation in terms of PFF grade, it still made him a valuable member of Detroit's defense. When speaking about his future, the former third-rounder left the door open to once again re-upping with the Lions.
"I feel like obviously it's a fit, but there are multiple layers to that," Anzalone said, via the team's website. "I'm going into Year 7 and you have to take care of your family, but I love [head coach] Dan [Campbell] and AG [defensive coordinator Aaron Glenn] and love what they are doing here."
Anzalone's production in 2022 has led to a sense that he will look for a longer-term deal this March after consecutive one-year stints. Given the valuation of his position, a significant raise compared to his previous deals would be unlikely at his age, however. If he were to move on in free agency, the Lions could turn to the likes of Derrick Barnes and Josh Woods at the second level of their defense.
That area is likely to be a key focus of theirs during the offseason, as they look to improve on the defensive side of the ball in particular. The Lions are currently in better shape than most teams with respect to cap space, though much will surely change between now and the onset of free agency, including their valuation of Anzalone and several other veteran defenders.
Follow @PFRumors