3:22pm: A fourth candidate is now in the picture. Adrian Klemm, a former Steelers O-line coach who spent the 2022 season at Oregon, will interview for the Pats' OC job, Mike Reiss of ESPN.com tweets. Klemm has spent most of his career in the college ranks, having served as an O-line coach for SMU, UCLA and now Oregon, but was on Mike Tomlin's staff for three seasons.
The 45-year-old assistant has history with the Patriots, having been Belichick's first draft choice (No. 46 overall) as New England's HC back in 2000. A backup offensive lineman, Klemm played five of his six NFL seasons with the Pats.
10:02am: Nick Caley's docket now includes a second offensive coordinator interview. After he met with the Jets about their vacant play-calling role, Tom Pelissero of NFL.com notes (via Twitter) the Patriots' tight ends coach is interviewing for the New England gig.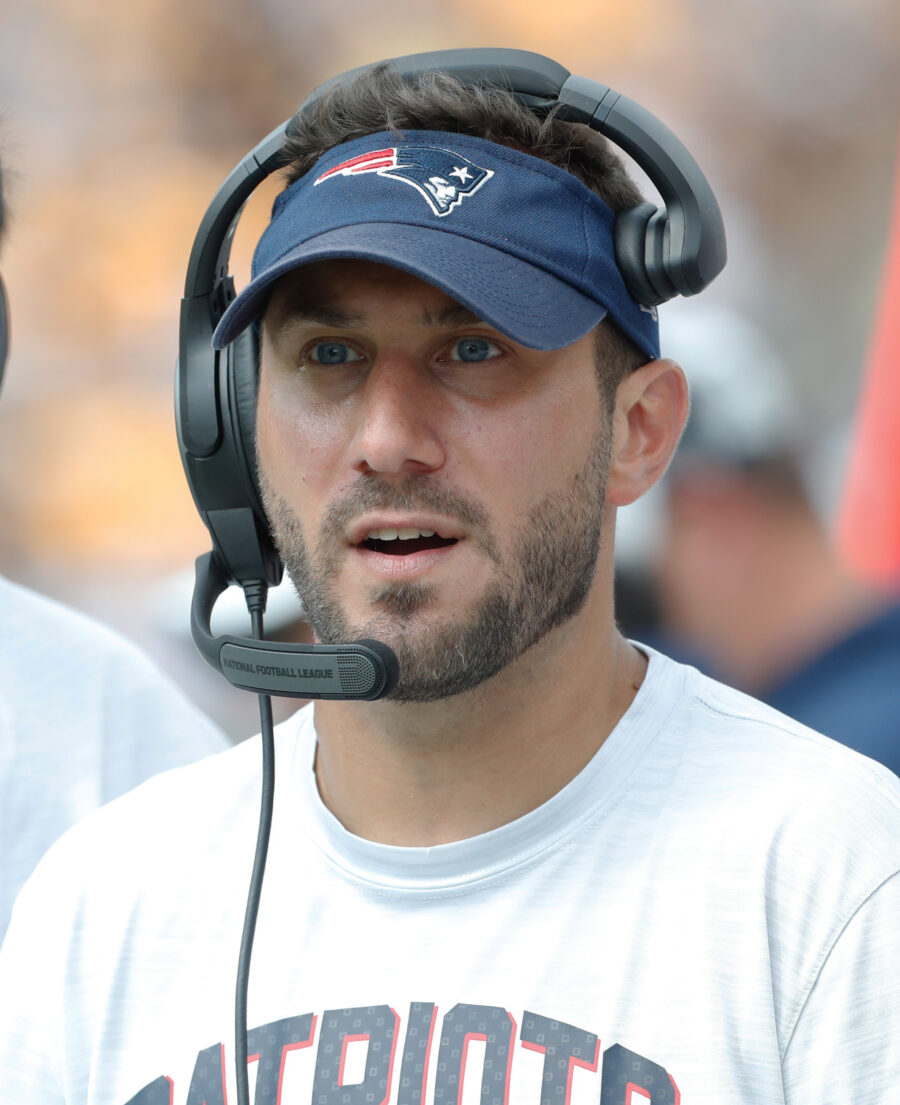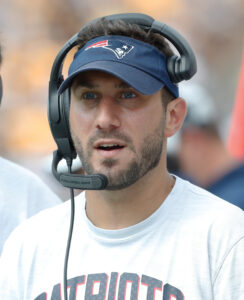 Caley, who will meet with the Pats regarding a promotion Wednesday, has been with the team since 2015. In addition to their interest in promoting Caley, the Patriots also requested permission to interview Vikings wide receivers coach Keenan McCardell, Ian Rapoport of NFL.com tweets.
Although Bill O'Brien is believed to be in the lead for the role, the Pats' Caley interview will be their first for this position. After the team went through with one of the most surprising plans in modern offensive coordinator history this past season by having Matt Patricia serve as the primary play-caller, Bill Belichick is on board with making changes.
The Patriots moved Caley into their tight ends coach role back in 2017 but increased his role following Josh McDaniels' departure. While Caley served as a key assistant during a disappointing Pats season, the 39-year-old assistant has previously come up as a potential play-caller for the team. The Patriots have made a concerted effort to ensure Jerod Mayo does not depart. With the Jets now in the mix to poach Caley, will the Pats make a similar move to ensure he stays?
While McCardell is best known for his 17-year career as a wide receiver, he has been an assistant coach since 2010. Most of that work has come in the NFL. McCardell, 53, has served as a wide receivers coach in Washington, Jacksonville and Minnesota. Being the Jags' wideouts coach from 2017-20, McCardell moved to the Vikings after the organization hired Urban Meyer last year. Despite the Vikings changing regimes this past offseason, Kevin O'Connell retained McCardell. The former Pro Bowler being Justin Jefferson's position coach will look pretty good on a resume, though ex-fifth-rounder K.J. Osborn posting 655- and 650-yard seasons over the past two years — after not catching a pass as a rookie in 2020 — also reflects well on McCardell.
McCardell also has a history with Belichick dating back to the latter's Browns days. The Browns added McCardell in Belichick's second season (1992) and rostered him for most of the next four seasons. McCardell used the 1995 season — Belichick's Cleveland finale — as a springboard to a prominent Jaguars run.
Follow @PFRumors