Ravens head coach John Harbaugh told reporters this week that the franchise will "cast a wide net" for what he considers to be "one of the top football coaching jobs in the world," according to Mary Kay Cabot of cleveland.com. The team has followed through on that promise thus far, continuing a trend today as they made their third request to interview a candidate in the past two days. This time, ESPN's Jeremy Fowler reports that the target is Seahawks quarterbacks coach Dave Canales.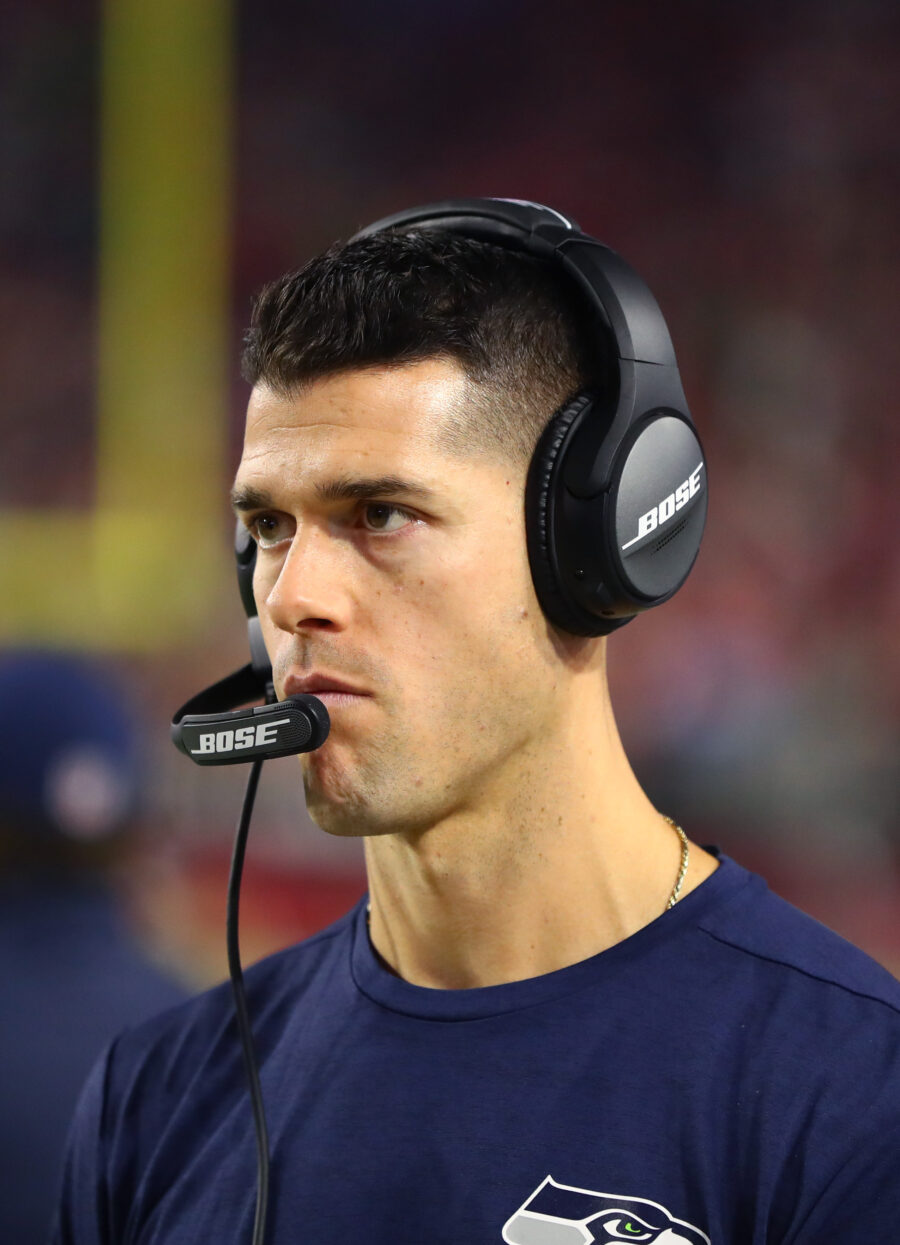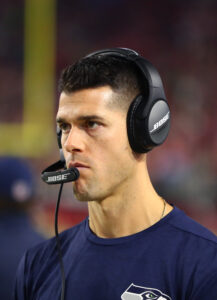 Canales is a longtime Seattle staffer who has spent his entire life on the west coast. Growing up and schooling in California, Canales took the progressive steps from high school coordinator to community college position coach to Power Five strength coach all within a five-year period.
He left his position at USC, following then-head coach Pete Carroll, to join the Seahawks as a wide receivers coach in 2010. Canales stayed in the position for eight years before moving to the quarterbacks room. After two seasons as quarterbacks coach, Canales was granted the title of passing game coordinator for two years before going back to the quarterbacks coaching position this season.
As the Seahawks' quarterbacks coach, Canales ensured the seamless transition from one Pro Bowl quarterback to another. Working closely with quarterback Geno Smith, who had started five games in the previous six seasons, Canales coached Smith to a career year in the quarterback's ninth season. During Smith's first two seasons in the NFL, his only two as a full-time starter prior to this year, Smith had a paltry completion percentage of 57.5 and threw more interceptions (34) than touchdowns (25). This year, under Canales, Smith led the NFL with a completion percentage of 69.8 and was the only quarterback in the league to throw 30 or more touchdowns while tossing less than 12 interceptions.
The move to Baltimore may be a bit of a culture shock for the longtime westerner, but the Ravens would be rewarding him with a promotion to coordinator and the keys to an offense with an MVP quarterback if he gets the position. Lamar Jackson, while still completing a respectable 62.3-percent of his passes this year, finished the season with his lowest completion percentage since his rookie year. He has also seen his QBR plummet ever since his league-leading 83.0 rating during his MVP campaign. Bringing in a coach who has experience with a mobile quarterback like Russell Wilson and helped develop a veteran passer like Smith could be just what the doctor ordered in Baltimore.
For now, Canales is one of many coaches expected to fall under the widely cast net as Harbaugh and the Ravens look to fill one of the top football coaching jobs in the world. The team has also recently requested meetings with Rams quarterbacks coach Zac Robinson and Browns wide receivers coach Chad O'Shea. There is likely to be several more names in consideration as Harbaugh, Jackson, and company decide who will best help them to take the next step.
Follow @PFRumors